Across Florida and the rest of the world, birth control is being used more often than ever before. Unfortunately, the methods that are currently being used are becoming massively outdated. For instance, in the last decade, there has been an unacceptable number of cases where women using birth control have had to deal with some of the horrific side effects of these methods.
One of these birth control methods is the Mirena IUD. This method is continually used in Port Charlotte and throughout the rest of Florida. The company responsible for making the Mirena IUD is Bayer Pharmaceuticals, which is a company that has had many lawsuits filed against them. These lawsuits have been for neglecting to inform their patients of the potential side effects they may face from using the birth control method. Within Port Charlotte – and the rest of Florida – women have come forward with complaints of damaged organs, pressure build-up in their skull, and uterine perforation after using the Mirena IUD. All of these side effects are life-long conditions that can potentially ruin lives.
If you or someone you loved is a user of the Mirena IUD medical device and you have suffered injuries, then you need to seek advice from a personal injury lawyer. Call The Law Place today, so one of our personal injury attorneys can seek the compensation and justice you deserve for the pain and suffering you have endured. Our team of lawyers has over 75 years of combined experience when dealing with these types of cases in Port Charlotte and the rest of Florida.
Contact The Law Place today at (941) 444-4444, where you can schedule a free consultation with us.
What Is a Mirena IUD?
The Mirena IUD is a small T-shaped device that is used as a birth control method and is inserted into a woman's uterus. It was designed by Bayer Pharmaceuticals, and the device that is inserted releases a hormone called levonorgestrel into the women's uterus. This is a lab-mad progesterone hormone that thickens the cervical mucus. It then allows the lining of the uterine wall to thin, which prevents sperm from reaching the egg. Finally, it partially suppresses the ovulation process.
This birth control device was approved in 2000 by the Food and Drug Administration (FDA), and it was additionally approved as a treatment for women that suffer from heavy periods. When inserting the contraceptive device, it is inserted in an invasive procedure, but it allows for a long period of protection for women. This device proved popular amongst women who did not wish to take the pill every day.
There have been many complaints against this type of birth control. However, the Mirena IUD is still freely available for use. The only safety testing that is set to be carried out for this birth control is due to be finished in 2021.
If you have suffered the traumatic effects of using this birth control method, then you need to contact The Law Place today. One of our personal injury lawyers will fight your corner to get the justice you deserve. Contact The Law Place today to schedule your free consultation.
Our team of dedicated attorneys fight and win for Floridians.
What Are the Potential Side Effects of Using Mirena IUD?
Women that used the Mirena IUD may experience some serious side effects. There are many side effects that are common when using this type of birth control method. These include:
Migration of the device into other organs.
A pregnancy that results in miscarriage.
Ectopic pregnancy.
Pelvic inflammatory disease
Embedment in the uterine wall.
Uterine wall perforation.
Infertility.
Ovarian cysts.
Infection or abdominal cavity.
Irregular bleeding.
Pseudotumor Cerebri(PTC), which can lead to permanent blindness, dizziness, blurred vision, ringing in the ears, and migraines.
Due to the serious and horrific side effects of using Mirena IUD, there are a number of complicated surgeries undertaken to remove the devices from these patients. In some of these cases, the IUD may have moved from the uterus all the way up to the abdomen and diaphragm.
Contact The Law Place today so you can schedule a free consultation with one of our personal injury attorneys. Let us fight for the compensation you deserve.
What Are Some Examples of Mirena IUD Cases?
There have been many lawsuits against Bayer Pharmaceuticals due to their birth control products causing problems for women. Some of these examples include:
Johnson vs. Bayer
Mrs. Johnson began a lawsuit against Bayer Pharmaceuticals when the Mirena device moved and lacerated inside her uterus. After having surgery and getting the device removed by a surgeon, Mrs. Johnson managed to get pregnant. However, unfortunately, she had a miscarriage. After this, doctors theorized Mrs.Johnson would most likely be infertile.
Everett-Carey vs. Bayer
Katrina Everett-Carey was unfortunately diagnosed with a Pseudotumor Cerebri. This occurred very quickly after she received the Mirena implant. She experienced headaches and blurry vision. After experiencing these side effects, she filed a lawsuit against Bayer and stated that they failed to properly test the birth control device before placing it on the public market for women.
We're Florida's top litigation team with over 75 years of combined experience
Women Want Bayer to Pay
The fact that Bayer knows these horrific side effects of the Mirena IUD birth control device, and they still stated this device was safe, is a terrible crime. In the first place, women thought they were getting a simple birth control procedure. However, the final result is life-changing injuries as well as horrific pain and suffering. It isn't right that Bayer can get away with causing this pain and being the cause of suffering for many women. This is why women need to take action now!
The Mirena IUD device contains dangerous design defects that should have never been approved for public use in the first place. Bayer knew about these risks, but they made the decision to let the benefits outweigh the risks. When advertising this product, they did not clearly explain any huge risks that may come from using the product. As a result, the device has now been used by thousands of women, and every woman who has undergone the procedure has been deceived, with many of them suffering unnecessarily.
So, if you or a loved one has suffered some of these horrific side effects due to this birth control device, then you need to contact The Law Place today.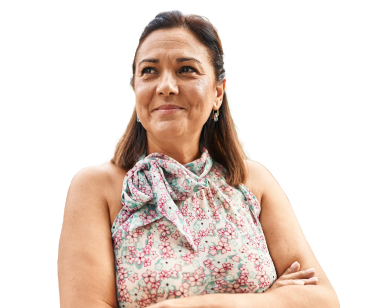 From the initial call to updates on your case status, we are here to get you answers.
What Will a Port Charlotte Personal Injury Lawyer Do for Me?
Here at The Law Place, we understand how horrific the pain you may be going through is. Therefore, we are here to help you by taking away the stress of dealing with the legal side of your claim. When you first contact The Law Place, we will offer you a free consultation. This will involve a brief discussion where we will be able to get an overview of your particular situation. This will involve asking you a few simple questions and giving you free, unbiased, and honest advice on what we think will be the next best course of action moving forward with your case.
If, after this initial free consultation, you decide not to hire us as your legal representatives, then that is your decision. However, if you do choose to move forward with us as your legal representatives, then we will begin the next steps of your legal process. We will begin to thoroughly investigate your case. Additionally, we will speak to all the relevant parties on your behalf to support your claim in the courts. This means you will not have to deal with the stress associated with the legal process here in Florida.
Once your personal injury lawyer has built up a strong Mirena case for you, they will submit this to the other party involved to see if they will make a fair settlement offer to you. If they do this, then this will avoid you having to go through the court system. If the settlement is an acceptable amount, then you will be able to accept the fee and get your rightfully deserved money.
However, if you are not happy with the settlement offered, then we will still be able to use your case to file a Mirena lawsuit and take them to court.
So, contact The Law Place today to obtain the help of an experienced attorney and get the compensation you deserve. Here at The Law Place, we pride ourselves on our attorney-client relationship, so you can rest assured that your legal case is in the best hands.
Contact The Law Place in Port Charlotte Today!
If you or a loved one has suffered as a result of the Mirena IUD, then you need to contact an accident lawyer today. Big pharmaceutical companies such as Bayer Pharmaceuticals think they are able to get away with causing this pain and suffering to innocent women. However, as the victim, you have the right to receive the compensation you deserve for the injuries and suffering you experienced from a procedure you were not warned about. Furthermore, if you choose to hold large pharmaceutical companies to account, then you may be protecting others from the same fate in the future.
So, call The Law Place today to schedule a free consultation with us. Our lines are open 24 hours a day and seven days a week, and we are waiting to give you free, no-obligation advice on what may be the next best steps for your claim. By seeking advice from our experienced Mirena IUD attorneys, you will be able to fight for your rightful compensation.
Call The Law Place today at (941) 444-4444 to schedule your free consultation with us today.