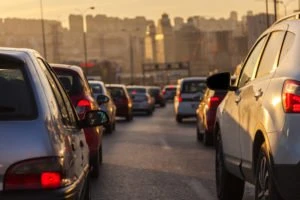 Sarasota County has an extremely high ratio of cars to pedestrians. Paired with the statistics about car accidents that show Sarasota and Florida in general as one of the most dangerous places in the country to drive. It isn't surprising that there are a high number of accident cases in the county. Every single year, thousands upon thousands of tourists come to Sarasota via Orlando Airports rental hub, which is the biggest in the world. Many of these drivers have never driven on the other side of the road or on the other side of the car. Florida also has an extremely high number of cases involving drivers who are under the influence. With this mixing pot of potentially dangerous drivers, it is easy to see why we have such bad accident rates here in Sarasota and across the rest of the state. If you're injured in an accident in Florida contact our seasoned Sarasota personal injury lawyers immediately.
According to Florida Highway Safety and Motor Vehicles (FHSMV), over 400,000 accidents happen across the Sunshine State every single year, and there are nearly 4,000 deaths. A lot of these accidents are caused by simple mistakes, but one mistake, in particular, causes a disproportionate number of accidents every single day: Improper lane changes.
Improper lane changes may seem like a simple and easy to make a mistake, but even simple mistakes can have disastrous consequences. Something as small as a distraction, eating a chocolate bar, or glancing at a phone, and you might not see the danger before it's too late. In most cases, people committing improper turns rarely realize that they are doing so. This means they are not prepared for what is to come, meaning they won't react quickly enough to limit the damage.
If you have been injured as a result of an improper lane change in Sarasota county, or you are being accused of doing so, the best thing you can do is to contact a skilled Sarasota car accident lawyer. Here at The Law Place, we have years of experience dealing with both sides of incidents like this. Get in touch today for a free consultation on 941-444-4444.
Sarasota Accident Lawyers
Improper lane changes can be incredibly disastrous for every party that is involved. They happen suddenly and give neither party very long to react or predict what will happen next. In research done in 2014, the Society of Automotive Engineers (SAE) found that drivers fail to indicate their lane change in almost 50% of all lane changes.
If you have been in a crash with another vehicle in Florida, then contact us at The Law Place today for a free case evaluation with one of our car accident lawyers. We will offer some free, no-obligation advice and will do everything we can to fight for the compensation you deserve.
Examples of Improper Lane Changes in Florida
There is a range of different scenarios that can be counted as an improper lane change; here are some of the common ones we see in Sarasota, Florida:
Changing lanes when other drivers have a restricted vision of your actions.
Failing to check mirrors and a blind-spot for another vehicle approaching in the desired lane.
Not using lane indicators/signals to announce an upcoming lane change.
Straddling more than one lane for a period of time without reason.
What Are the Penalties for Unsafe Lane Change Accidents?
Unsafe lane changes are a very common accident and are punishable by Sarasota, Florida traffic laws. Penalties in the Sarasota are range from traffic citations to tickets when it comes to local punishment. More worryingly, if your actions have caused an accident in Florida, you can be found liable for any damages caused to the victim, which can add up to a very high sum.
Here are some of the damages you may be liable for:
Medical bills – Any medical bills that have been incurred since the accident, including ambulances, surgeries, and medication.
Future bills – If a medical professional has decided that you will have long term injuries as a result of the car accident, this will be calculated.
Loss of enjoyment – If the accident has caused someone to change their life so that they cannot do what they normally enjoy, they will be able to claim for their pain and suffering.
Property damage – Car repairs and anything in the car that was broken.
House/car alterations – If the patient has become disabled as a result of the accident, the costs to adapt their house for a new style of living.
As you can see, it doesn't take long for these to add up to an amount that will make your eyes water.
How to Avoid Committing Improper Lane Change Infringements
Although most people know the importance of changing lanes correctly, a huge majority of us still commit minor infringements every single time we drive. If an accident happens, this can lead to liability. Here are some tips to remain safe and legal.
Turn signals – Your turn signals are there for a reason. You should use your turn signal every single time you make any direction change without fail. If a driver is in your blind spot, they might see what you plan to do, even if you have not seen them. Try and use your signal a few seconds in advance to turning.
Yield when merging – You have a duty to yield when merging. You should not aggressively push in or do anything dangerous when two lanes become one. Follow the right of way and await the correct and lawful time to merge.
What Should I Do After Being in an Improper Lane Change Accident?
If you have been involved in an accident where someone has made an improper turn here is what you should do immediately:
Safety – Before anything else, make yourself as safe as possible; if you are able, help everyone else to get to safety too. This means waiting on the side of the road away from oncoming traffic. Do not move someone if they have been injured; wait for paramedics. You should also call the police in accordance with Florida Statute 316.062.
Evidence– If you are able, start collecting evidence. Take pictures of the accident scene, and the damage is done, both vehicles, the road, and any personal injuries. If the other driver is safe and able, take their name, address, phone number, and insurance details. When the police turn up, get their badge numbers and names. Finally, draw a sketch of the accident scene, show the directions of travel and the cars.
Medical Attention – Even if you feel you have no injuries, it is crucial that you seek the help of a medical professional at this point. Injuries can lie dormant or lack symptoms, and if they show up, later on, you will have a hard time proving it in court. You may also have deadly injuries like internal bleeding that you are unaware of.
Consult – Now is the time to seek a personal injury car accident lawyer or law firm. They will give you a free consultation before starting their own more in-depth investigation, ready to build your case.
These things are all time-sensitive and should be done as soon as is reasonably possible for each of them. The sooner you speak to an attorney and a doctor, the better the chances you will have of seeking fair and reasonable compensation at a later point.
Do I Need a Lawyer for Help With an Unsafe Lane Change Accident Lawsuit?
Seeking compensation will require you to battle with the insurance company behind the other party. This can be a real hassle. Insurance company legal teams are usually aggressive, numerous, and not afraid to use dirty underhanded tactics. While it is not necessary for you to hire a personal injury car accident lawyer, we highly recommend it.
When facing a large insurance company legal team, you are instantly at a disadvantage without legal representation by a personal injury law firm. They will know how to protect your interests and will represent you and liaise with the insurance companies' legal teams.
Insurance companies didn't get as large as they are without throwing their money about and bullying people. They will try everything they can to get you to accept a settlement lower than what you deserve, including offering a low ball offer privately without going through your attorney. This is why we suggest ignoring all insurance firm calls after you have representation, tell them to speak to your lawyer.
What Will a Sarasota Car Accident Attorney do For Me?
As we have already discussed, fighting the insurance companies to seek the compensation you deserve is extremely hard without help.
When you hire a Sarasota car accident attorney, the first thing they will do is offer a free consultation. This is no strings attached, honest, and unbiased advice on where we think you stand in terms of your claim. We will also layout our fee structure in a way that is clear and easy to understand.
If you agree to this, we can talk more in-depth about your incident, and you can sign on the dotted line then sit back and put your feet up; we will have everything else in hand.
Your attorney becomes your advocate. They will talk to the insurance companies, negotiate on your behalf, and do all the paperwork. You don't need to be involved at all, unless of course, you want too, in which case we will keep you in the loop every step of the way.
After doing our own investigations, speaking to witnesses, first responders, getting police reports, and potentially speaking to expert reconstructions, we will build a strong case for you. We will value your claim and then send a reasonable offer to the insurance company to see if they will pay what you are happy with. If they reply with an offer you are happy with, then we will accept and be done with it.
If they do not, or they refuse your claim, we will use the strong case that we have built you to take them to court and convince a judge and jury that you are entitled to what you are asking for.
Contact The Law Place Today!
If you or a loved one has suffered as a result of someone else's mistake in Sarasota, don't let their negligence ruin your life. Here at The Law Place we have over 75 years of combined experience in dealing with car accident cases just like yours across Sarasota and Florida. Call us on 941-444-4444 today for a free case evaluation in Florida; our phone lines are open 24/7.