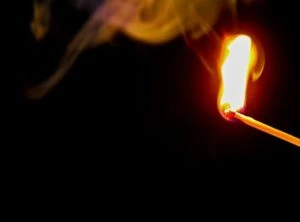 In North Port, FL., arson is considered to be an extremely serious crime, and as a result, incurs serious penalties. Such penalties can include a criminal record, large fines, and in the worst cases, time behind bars. These penalties can have life-changing consequences. Therefore, it is strongly advised that you seek the expertise of a criminal defense lawyer as soon as possible after the incident.
At The Law Place in North Port, we have a team of highly skilled lawyers who have experience in dealing with arson-related cases. Our criminal defense lawyers will investigate your case and work to build up a strong defense that will hopefully minimize or, in the best-case scenario, eliminate the penalties being brought against you. If you have been charged with arson, contact The Law Place today for a free consultation with an experienced lawyer. Our phone lines are open around the clock, so we can be here to support you at any time of day. Call us today at (941) 444-4444.
How Is Arson Defined?
As noted in Florida Statute 806.01, arson is defined as any person who uses fire or explosives to damage a structure wilfully and unlawfully. Common types of structures that may be damaged include:
Shops.
Houses.
Healthcare facilities, including hospitals.
Educational centers, such as schools and nurseries.
Prisons.
Places of worship.
Care homes or nursing homes.
Vehicles, including airplanes and boats.
A structure is classified as an enclosed space that has a roof over it. Therefore, a structure could also include a tent or other portable buildings, as well as any type of vehicle.
The extent of penalties associated with arson depends on the severity of the crime. For example, if the damage is caused to a structure that does not contain people, the charges are generally reduced.
Our team of dedicated attorneys fight and win for Floridians.
Damages and Injuries Associated With Arson
Often, committing an arson crime results in damages to both property and people. The extent of damage and injury caused will depend on the type and size of the structure that was attacked and the severity of the incident. Some of the most common damages and injuries associated with arson are:
Loss or damage to personal property.
Structural damage to the property.
Damage to the lungs and other organs due to smoke inhalation.
First, second, or third-degree burns.
Loss of life.
Penalties and Punishments Associated With Arson
Arson is considered to be one of the most serious crimes in Florida and is always classified as a felony. Depending on the damages and injuries caused, arson can be classified as a first-degree or second-degree felony.
A first-degree arson attack involves damaging a structure where people are normally located. For example, in an educational or healthcare center during their opening hours. For a first-degree felony, penalties can result in 30 years behind bars or on probation, a fine of up to $10,000, and a criminal record.
For a second-degree felony, the arson attack would usually involve a structure that is not usually occupied, such as a storage unit. Penalties for second-degree felonies often result in the same hefty fine and a criminal record, but the jail time or probation sentence carries a maximum length of 15 years.
In addition, if people are injured or even killed as a result of the arson attack, then it is likely that the perpetrator will incur additional charges and penalties.
At The Law Place, we understand how daunting the penalties can seem and how much they can impact the lives of you and your loved ones. Our defense lawyers are here to support you in any way we can and will work to reduce the penalties that you may be facing.
We're Florida's top litigation team with over 75 years of combined experience
Additional Consequences as a Result of an Arson Attack
In addition to the penalties that you may be facing as a result of your charges, there are also other consequences that you may face in North Port. These may include:
Difficulty in finding employment. Certain job types won't consider candidates with a criminal record.
Difficulty starting or continuing education.
Difficulty in applying for mortgages, loans, and other types of finance.
Difficulty seeking certain licenses.
Difficulty seeking child custody or visitation rights.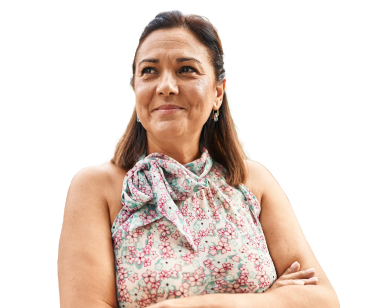 From the initial call to updates on your case status, we are here to get you answers.
Possible Defenses Against Arson Charges
Following charges for arson in North Port, it is strongly recommended that you ask a lawyer for advice. At The Law Place, we believe that the sooner you seek legal advice, the greater your chances of a strong and winning defense. Our lawyers will investigate your case to assess the credibility of any evidence and will work to develop a strong defense strategy. As a result, this will increase your chances of having the penalties being brought against you dropped or reduced.
Your criminal defense lawyer could argue that:
The fire was started accidentally or unintentionally.
You have been falsely accused of starting the fire.
You have been arrested under a mistaken identity.
The origin of the fire was due to an electrical issue or an act of nature, and not started because of your actions.
The prosecution's evidence is invalid or insufficient in proving that you committed arson.
At The Law Place, our highly skilled team is here to support you. We will work at developing the strongest defense strategy to ensure you are in the best possible position to reduce the charges you are facing.
How Can a Criminal Defense Lawyer Help?
When considering seeking legal advice, it is important to do some research around the law firm to assess whether they can offer you the right information and support for your case. At The Law Place, we believe it is important to ask a lawyer a series of questions to ensure that they have experience in the relevant practice areas when considering any lawyer. Some of the questions you could ask are:
Have you dealt with arson cases or practice areas similar to arson before? If so, how successful have you been with those cases?
Do you have a flat fee rate, and do you offer payment plans? If you don't have a flat fee rate, then what are your fees?
How many trials in North Port or nearby cities have you litigated?
Receiving answers to these questions will help you to find the right law firm for you. It is also important to gain references and client testimonials from previous cases to ensure the answers to those questions can be supported.
Call The Law Place in North Port Today
When facing criminal charges as serious as arson, choosing the right defense lawyer in North Port could be one of the most important decisions you have to make. At The Law Place, our criminal defense lawyers have over 75 years of combined experience in dealing with cases similar to yours.
We understand how daunting the charges can be, which is why we will do everything in our power to support you and your loved ones. Our lawyers will do everything possible to reduce the charges being brought against you.
Connect with us today to get started with your case and receive a free, no-obligation consultation with one of our skilled lawyers. At this free consultation, we will assess the legitimacy of your case and offer some no-obligation legal advice on the best ways to proceed.
Our phone lines are open 24 hours a day, 7 days a week, so we can be here to support you when you need us most. Call us today at (941) 444-4444.