Known for its natural and historic estates and major metropolitan area, Fort Myers is a picturesque sunshine haven and a popular destination for tourists. Due to its idyllic gateway to southwest Florida, Fort Myers is a highly populated residential area and attracts tourists each year, resulting in busy roads, saturated with cars. On such densely populated roads, tire blowouts are more likely to occur and can have devastating effects. If you find yourself in an accident due to a tire blowout, you could be entitled to compensation.
Investing in high quality and durable tires is essential in ensuring the utmost safety of yourself and passengers whilst driving on the roads. When an accident is caused by a tire blowout, tire manufacturers are often quick to blame the driver and assume that the tires must be old and worn. However, often the cause for a blown tire comes down to poor quality control, a pre-existing defect or bad design, and ultimately the way that the tires have been manufactured. No matter how cautiously you may be driving, in the blink of an eye, these manufacturing failures can have catastrophic consequences. In these situations, often, the driver is not to blame, and you are well in your right to gain the compensation you deserve.
If you or a loved one have suffered injuries in an accident as a result of a tire blowout, then you could have the right to take legal action against a mechanic, the manufacturers of your tire, or another party. With over 75 years of combined experience in dealing with tire blowout cases similar to yours, The Law Place personal injury attorneys are here to help. Call us today on (941) 444-4444 to speak with an attorney and arrange a free consultation.
What Is A Tire Blowout and How Are They Caused?
A tire blowout is a rapid loss of inflation pressure of a pneumatic tire. Often the tire shreds can wrap around the wheel and can result in the loss of control of your vehicle. In turn, this can cause severe injuries as well as further damage to your vehicle. Despite what you are told by manufacturers, tire blowouts frequently occur due to poor manufacturing or design defects. Here at The Law Place, we have an abundance of experience in dealing with cases relating to tire blowouts and protecting your liability claim against the manufacturer.
As a vehicle owner, you hold a great deal of responsibility in ensuring tires are kept in good condition and abide by road regulations. However, with tires, often, the manufacturers are a large part of the problem. When tires are badly designed, they can present an array of safety issues, such as tread separation. Tread separation is the potentially catastrophic condition in which the tread of the tire separates from the casing or body.
In the past, manufacturers have recalled defective tires, but often these recalls have come too late, and by that time, many accidents and injuries have already occurred. It is shocking and upsetting to hear that often manufacturers only release recalls for their tires when a significant number of accidents and injuries have already accumulated due to tire blowouts.
If you are in the unfortunate position of experiencing a tire blowout, then don't hesitate to contact us today to arrange a free consultation with one of our experienced personal injury attorneys and receive some no-obligation legal advice. At The Law Place, our attorneys are committed to ensuring that the liable party pays for the damage they have done.
Our team of dedicated attorneys fight and win for Floridians.
What Should You Do If You Experience a Tire Blowout?
If you or a loved one has found yourself in an accident as a result of a tire blowout and is considering filing a lawsuit, then you will need to gather as much information as possible to help your personal injury lawyer with your claim. To have a strong claim, try to do the following:
Document the scene by taking as many pictures as you can.
Try and identify any witnesses of the accident and obtain their personal contact details.
Preserve the vehicle as best as you can and avoid making repairs, selling, or altering the vehicle in any way.
Make sure that the tire, tire tread, and tire rim are kept.
It is essential that you try and complete all the above steps, as failure to do so may decrease your ability to gain the compensation that you deserve. At The Law Place, we are on your side, and we will do our utmost to fight for your justice. Contact The Law Place today to speak to a personal injury lawyer and get your case started.
Damages That Can Be Caused By a Tire Blowout
A variety of injuries may occur from a defective tire, ranging from mild to more severe damages to yourself and your vehicle. Following an accident caused by a defective tire, your personal injury attorney will look to claim for the following types of damage:
Medical bills from the past, present, and future.
Any rehabilitation costs.
Any lost income or lost potential income.
Trauma and pain, such as undue stress or emotional anguish. If the accident has resulted in an injury that is preventing you from living the life you had before it occurred, then you may be able to claim for this.
Damage to property.
Wrongful death. If a relative or loved one has died in the accident, then you may be able to claim for loss of their earnings and any funeral expenses.
We're Florida's top litigation team with over 75 years of combined experience
How Do Product Liability Cases Work in Florida?
Due to the highly populated roads in Florida, an accident caused by defective tires is more likely to occur than in other areas. When these accidents occur, they can have a severe impact on many people's lives. The current laws regarding these cases are often very complex and hard to understand.
When a tire blowout accident occurs due to a tire manufacturer's defect, you are able to file a product liability lawsuit in order to receive any compensation regarding repair costs, loss of income, medical expenses, funeral expenses, and any other financial losses you have had to deal with as a direct result of your accident and injuries. The lawsuit can be directed at negligence, bad manufacturing, any breaches of warranty, poor design or poor installation, formulation, or assembly of the product.
If the manufacturer is found to be the reason for the defective tire that caused your accident, then you will be able to sue them for damages. On the one hand, if you are able to prove that you were involved in an accident as a result of a car hitting yours because they suffered a blowout, then you may be entitled to sue for both negligence and product liability. On the other hand, you could have been involved in a crash where another car's tires have blown because the driver failed to maintain them. In this instance, you might be able to claim compensation from the other driver or their insurance company.
If you are partly responsible for the car accident, you are still able to make a claim. According to Florida Statue 768.81, Florida law operates under a comparative negligence system. As a result, this means that each party is individually held responsible for damages according to the percentage that they are at fault, which is determined by the courts. We realize how daunting it can be to understand injury law and file a lawsuit, and that's why at The Law Place, our lawyers are here to help guide you through the process and give you all the information you need.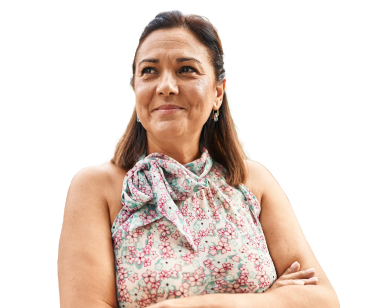 From the initial call to updates on your case status, we are here to get you answers.
How Will The Law Place Help Me?
If you find that you or a loved one have suffered damage or injuries due to a car accident in Fort Myers, FL, then The Law Place is the best place to contact for some legal advice. At The Law Place, we have a team with over 75 years of experience between them, and our lawyers have dealt with many cases like yours before. You should not have to suffer the consequences because of an accident caused by defective tires that potentially wasn't your fault. Contact The Law Place today to start your claim.
At The Law Place, we offer every individual a free consultation in which we will assess your specific case. At this stage, you will be asked a series of questions to check your claim is legitimate and assess whether it can be taken further. Our injury attorneys will then offer some obligation free advice and discuss with you how best to proceed with your case. At this point, if you do not wish to choose us to represent you, then that is fine.
If you would like to proceed with your claim following the initial steps, then we will arrange a more detailed and in-depth consultation in which we explain the fee structure and the ways in which we can support you and your claim. From this point, one of our experienced accident lawyers will take over all the details of your case, allowing you the time and rest needed to recover from the accident.
Once a decision has been made to follow through with making a claim, you are likely to be contacted by the liable party's insurance company. They will intend to settle the claim quickly and efficiently, with minimum costs to themselves. This also means that they will try and get you to waive your rights to proceed with the case and accept an offer much lower than what you are entitled to. We advise that you always consult your attorney first before agreeing to anything. We want to ensure that you are fully supported and not taken advantage of during such a stressful time. If your case does go to court, our team will be beside you every step of the way to make sure you get the compensation you deserve.
According to Florida Statue 95.11, Florida's statute of limitations is four years to make a negligence claim after a car accident, such as one caused by defective tires. However, at The Law Place, we believe that the sooner you start your claim, the better, as you will be able to speak to witnesses and collect any relevant evidence. The statute of limitations stands for accidents on the I-75 or any other road in Florida.
At The Law Place, our accident lawyers fully understand how traumatic car accidents can be and how much they can impact your life. Here at The Law Place, we work on a contingency basis, meaning that you will not pay for anything upfront. The fees will simply be deducted from your settlement, and if your case is unsuccessful, then you will not pay a thing.
Contingency work is monitored by the State Bar Association, which set limits on what each law group can charge. At The Law Place, your lawyer will ensure that you fully understand the costs, so you are not left with any surprise bills.
Contact The Law Place Today
If you or a loved one have found yourself in an accident due to defective tires, whether it was your fault, or the fault of another driver, or the manufacturer, you will need a personal injury lawyer who is knowledgeable on the laws of Florida. At The Law Place, we set ourselves apart from all other law firms by ensuring that our lawyers all work as a team on defective tire cases like yours, guaranteeing that you receive the best legal representation possible.
We are behind you every step of the way, and available 24 hours a day, 7 days a week. Simply call us on (941) 444-4444 to start your claim today.