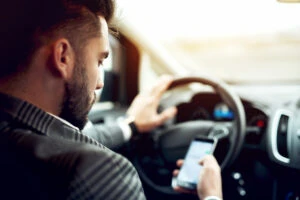 Sarasota is one of those counties that sees massive influxes of visitors during certain seasons. In winter, the seasonal travelers who want to move towards a warmer part of the country when it gets cold back home flock here in droves. The rest of the year, Sarasota gets a huge number of visitors thanks to its amazing temperate climate and beautiful parks and beaches.
Sarasota holds claim to some darker facts too. Just like the rest of Florida, Sarasota is one of the most dangerous places statistically to be both a driver and a pedestrian. Florida alone sees 400,000 car accidents every year, with nearly 3,500 deaths associated with them, according to the Florida Highway Safety and Motor Vehicles (FHSMV). Each one of these car crashes has the potential to change the lives of everyone involved. Injuries require long-term treatment; cars need repair, and in the worst cases, tragedy falls, and families will have to learn to cope with the loss of a loved one.
The worst thing is that when these tragedies occur, it is the victims who are left out of pocket unless they can claim the money back somehow. This can be nearly impossible for those without legal representation, especially when fighting the insurance companies and their personal injury lawyer teams.
If you have been involved in a reckless driving accident, you are going to need representation. At The Law Place, we have dealt with a huge range of cases just like yours from both sides of the courtroom. This means we have extensive knowledge and skill in reckless driving cases in Sarasota County and Florida.
What Is Reckless Driving?
Reckless driving is a traffic violation that has the potential for a criminal charge. It is defined as "any person who drives any vehicle in willful or wanton disregard for the safety of persons or property," as stated in Florida Statute 316.192. As reckless driving is categorized as a misdemeanor in Florida, it has the potential to carry jail time and a license suspension and will remain on your criminal record.
In terms of criminal punishments, you could be facing:
A fine of up to $500.
Up to 90 days in jail.
A combination of both.
Repeated traffic violations can lead to fines of $1,000 and 12 months behind bars. If there is property damage involved, and the reckless driving incident caused serious bodily harm to a victim, you could face a third-degree offense. Third-degree offenses are punishable by a fine of $5,000 and up to five whole years in jail.
On top of that, if you are found liable, you will be potentially required to pay the following damages:
Medical Bills, Past, and Future
All medical bills that a victim has incurred will be payable. This means all medical bills, all future medical bills, treatment bills, surgeries, ambulance call-outs, etc., etc.
Property Damage
Any damage to the victim's property will need to be paid for.
Pain and Suffering
If an accident has caused the victim to have a loss of enjoyment or a change to their way of life, this will be calculated.
Sarasota Criminal Defense Attorneys
Our Sarasota traffic ticket lawyers are here to help you navigate your criminal traffic offense. We have helped countless people keep a valid driver's license, or have their charges dropped.
You will be protected by the attorney-client relationship, which means that you can be honest with us about the details of your case. Your Sarasota criminal defense lawyer will fight tirelessly on your behalf.
What Should I Do at the Scene of the Accident in Sarasota?
Following the right steps after a car accident is essential, regardless of whether you are an innocent victim or you contributed to the accident.
Stay Safe
The first thing you must focus on in an accident situation is your own personal safety and, if possible, the safety of the other parties. Make sure you all move to the side of the road, if possible, out of the flow of traffic. Do not move anyone if they are injured.
Call Emergency Services
Call the emergency services as soon as possible. This is important for the safety of everyone involved as well as for your case.
When the law enforcement officer arrives on the scene, ask for a badge number so you can seek the police report at a later date. The police report is a great piece of evidence to use in your case.
Collect Evidence
After you have called the emergency services and made sure everyone is safe, now it is time to begin collecting evidence, starting with the other parties' car, description, and registration number. If possible, get their name, address, number, email, and insurance details too. Take pictures of absolutely everything: the cars, the road, the scene, everything.
Once you have done this, we suggest you find a piece of paper and sketch the scene of the accident. Draw the streets it happened on, and two circles labeled "A" for the other party and "B" for you. Draw the directions of travel. Doing this could prove really beneficial to your case, so make sure you do it as early as possible, while the memory is still fresh.
Get to the Hospital
Once you have collected all the evidence you can, it's time to get yourself to a hospital. Even if you do not feel injured, you still need to speak to a health professional. You might have injuries that haven't manifested yet, so speaking to a doctor is important if you end up having to claim for medical bills.
Contact a Sarasota Reckless Driving Lawyer
Finally, once you are physically ready, you should give your car accident attorney a ring. They will make sure your insurance firm is informed. Letting your insurance company know about a car accident in Sarasota is important and also a legal prerequisite for obtaining Personal Injury Protection (PIP) coverage for your medical bills. Every insurance company will give you a limited time to do this, usually documented in the terms and conditions.
We always suggest that you seek advice from a personal injury lawyer first. They can advise you and, if necessary, speak to insurance companies on your behalf.
How Much Is a Car Accident Settlement Worth in Sarasota?
The amount that is awarded to claimants of a reckless driving accident settlement in Sarasota varies massively and depends on several factors:
The severity of the injuries.
How expensive the medical bills are.
Past and future medical expenses.
Witnesses.
Who is at fault.
The age of the injured victim.
The effect the accident has on your enjoyment of life.
These numbers are tangible and quantifiable, which means that insurance companies will be able to grade you on each one. By using these grades, their computers will spit out a settlement amount that they are willing to offer you.
If you agree with this offer, you can take it, but usually, the offer is a lowball, and you will get a lot more by fighting for a higher settlement.
Should I Get a Lawyer for a Car Accident that Wasn't My Fault?
Absolutely. If you have been involved in an accident in Sarasota, Florida, that wasn't your fault, and you are going to want to seek the maximum possible compensation for the losses and injuries you have faced. This settlement rests on the decisions of the at-fault driver's insurance firm.
Their insurance adjuster is going to try and make lower offers and pressure you to accept the payment. Lots of people fall into this trap when they aren't represented.
Just by having an attorney with a reputation for winning cases in Florida on your side, the insurance company will most likely offer a higher settlement. They will be afraid to go to court as your attorney has a record of winning cases.
When you chose The Law Place to represent you in your case, this is what you get. A reputable law firm and a team of skilled car accident attorneys will defend and fight for you in the most aggressive manner possible to seek what you deserve.
Time Costs Money
The longer you wait before making the decision to use an attorney, the more it is probably going to cost in the long run. The longer you wait after the incident, the older the evidence gets, which makes it harder to find. Accident scenes get cleaned up quickly, and first responders and police officers deal with so many cases, so the longer you wait, the less likely they are to be a solid witness.
There is also the Florida State Statute of Limitations, Florida Statue 95.11, to consider. This is a law that states you have a deadline in which to take legal action after your accident. Missing this deadline means you forfeit all of your rights to pursue compensation for that accident forever.
Put simply, if you miss that deadline, you will never receive compensation for your injuries or damages. This deadline states that you have four years from the date of the accident to make a claim.
Contact The Law Place Today!
Here at The Law Place, we know how chaotic car accidents can be. We have worked on hundreds of cases in the Sarasota area, just like yours, and have dealt with Sarasota car accident cases for over 75 years collectively.
We have experience on both sides of the courtroom, helping victims of personal injury seek compensation and helping those facing traffic offenses escape their charges. This gives us a unique insight that enables us to fight aggressively for our clients and secure positive outcomes.
Don't let reckless drivers get away with it. Get in touch with us today! Our phone lines are open 24/7 for a free consultation.