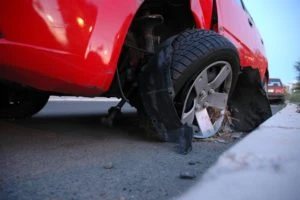 Many car accidents are relatively minor, inflicting vehicle damage and perhaps a few injuries to those involved. However, the more severe an accident, the more damaging it can be, and in the most unfortunate cases, it can lead to a tragic death. It can be a hugely traumatizing time for others involved, and the suffering is something that nobody can hope to prepare for.
A wrongful death through a car accident is not only heartbreaking but can also be incredibly stressful. There is always uncertainty when someone loses their life unexpectedly, and grief is often compounded by worry. The loss may have an impact on day-to-day life, especially financially, and that is why car accident attorneys are a priority contact as soon as those involved can think clearly enough to deal with a case following a car crash.
If you have lost a loved one in an auto accident, The Law Place can help. We are on standby around the clock to offer a free consultation and case review, where our experienced attorneys will discuss the nature of the accident and work on a case to get you the compensation you deserve. Assistance is at hand in the most trying times following a Bradenton car accident, and we invite you to call our office and speak to our legal team at your earliest convenience on (941) 444-4444.
Car Accidents in Bradenton, Florida
Car crashes are, unfortunately, relatively common in St Petersburg and across Florida. According to Florida Highway Safety and Motor Vehicles, the number of car accident cases in the state rose by 0.61% from 2017 to 2018, leading to a total of 403,626 accidents in the year. Of these, 3,135 led to one or more fatalities.
There are numerous reasons for a relatively high number of accidents and injuries in the state. An unsurprisingly common cause is the weather. Across Florida, most visitors from out of state think about the hot temperatures and bright sunshine. However, as anyone who lives here knows, the weather can be temperamental at any time of year, and there is no telling when conditions may turn, making it increasingly difficult to drive.
While nature will always play a part in accidents and emergencies, it is impossible to overlook the human element too. More car accidents in the state are down to driver error or distracted driving than anything else. This could be anything from spending time looking at a phone when they should be looking at the road to actively flouting the rules and driving dangerously. Driving under the influence also plays a significant part in car crashes in Bradenton.
When these factors play a part in an auto accident, it can be even more heartbreaking. The grief of losing a loved one is bad enough, but the knowledge that the accident could have been completely avoided if a driver was paying closer attention to the road can significantly add to the pain.
No matter the circumstances, our Bradenton car accident attorneys are here to help. Our law firm takes on everything from personal injury cases, including serious injuries, to loss of life legal representation. We provide comprehensive legal advice to all victims while maintaining a belief that nobody should lose out financially through any fault of their own. Whether you wish to make an injury claim or seek compensation, we can assist you in appointing an attorney from the main practice areas to put together a free case on your behalf. This helps to ensure that in one of the most trying times most will ever experience, our car accident lawyers will work diligently in the background to ensure progress in your legal claim.
Our team of dedicated attorneys fight and win for Floridians.
What Constitutes Wrongful Death Following a Car Crash?
Wrongful death is a legal definition, not an opinion. If someone suffers the loss of life in a Bradenton car accident through no fault of their own, this is usually a case that fits the legal definition. If it is as a result of the actions of a driver in another motor vehicle, whether intentionally or not, then Bradenton car accident attorneys will usually be able to make a case for compensation.
Money is not always the priority for claimants or victims, and many simply want justice for the person lost as a result of the car accident. This also falls under the remit of car accident attorneys, who will work with police, insurance companies, witnesses, and any other sources to ensure that whoever was at fault for the accident is held accountable.
As with most legal action, it can feel complicated and often overwhelming for those without the necessary legal experience. At a time when there are other car accident victims, medical bills to deal with, and a wide range of emotions, a car accident attorney can work with clients to ensure that the important work is done towards finding fault and claiming compensation.
While there will undoubtedly be a lot going on following a car crash, it is often best to undertake a free consultation with a car accident attorney sooner rather than later. The accident will be fresh in the minds of witnesses and any other driver involved, and the potentially lengthy legal claim can begin and proceed while victims concentrate on what is important to them.
We have a Bradenton personal injury lawyer on standby to speak about your case and the details involved. Call us today to schedule a free, detailed consultation and pass some of the challenges involved following a crash on to our highly experienced Bradenton car accident attorneys.
Should I File a Lawsuit Following a Fatal Car Accident?
There are specific considerations under Florida law covering damages for victims of wrongful death, covered extensively by Florida Statute 768.21. Under this legislation, it is made easier for those close to someone involved in a fatal car accident to claim compensation from those at fault through the other party's insurance company.  It outlines what Bradenton residents can expect to be able to claim following an accident of this nature and includes, but is not limited to:
Compensation for loss of companionship and mental suffering as a result of the accident.
Loss of support and services from the deceased.
Medical expenses and costs associated with funerals.
Loss of earnings by the deceased during any period between sustaining serious injuries and death where applicable.
Any claim following a fatal car accident in Florida can only be carried out by a personal representative of the deceased. This usually includes the spouse, children, or parents but can also extend to siblings and other blood relatives depending on their closeness at the time of the accident. The most likely claimant is often specified in the will of the deceased, but in cases where this is not accurate, families can often decide amongst themselves who represents the family in a claim and deals with the law firm and the insurance company. Injury lawyers at The Law Place will help to assess who could and should file the claim as part of the free case assessment.
Once the clients are established, the lawyer will then assess the case, including the likelihood of earning compensation depending on the driver at fault for the auto accident. During the free consultation, your personal injury lawyer will aim to address the complexities of the case, taking on as much information as possible about the Bradenton car accident, the driver and vehicle involved, medical expenses, and all other pertinent information.
The fact that anyone can schedule a free consultation is one of the driving factors behind speaking to an attorney as soon as possible following the serious events. According to Florida Statute 95.11, there is a statute of limitations on wrongful death claims of up to two years following the loss of life. For those experiencing grief following the loss of a loved one, two years may seem like an eternity. However, it is important to reiterate that speed matters when making a claim. A personal injury lawyer should be high on the priority list following a crash, along with the police and insurance company. It is simply easier to build a case following a Bradenton car accident when details remain fresh in the mind.
We're Florida's top litigation team with over 75 years of combined experience
Filing a Wrongful Death Claim
If someone close to you has lost their lives in a Bradenton car accident and you believe you are the right person to claim on their behalf, we invite you to contact a lawyer at our office immediately. Our team has worked across Florida on everything from the most innocuous personal injury case to the most serious vehicle collisions.
During the free consultation, we will establish as many of the circumstances as possible around the accident. This involves the best ways a lawyer can help with the case, fees that will become due following a successful claim, and what to expect from the rest of the process. This is one area in which using an experienced Bradenton car accident lawyer becomes imperative, as we have the experience of similar cases and dealing with local insurance companies following car accidents to establish facts and explain the likely process on the initial call.
Following the initial phone contact, the case is passed to a specialist attorney who is highly experienced in cases following car accidents in Bradenton, Florida. They will consider the facts as presented and potentially speak with new clients on a phone call to establish further information. From there, the attorney will be able to honestly assess whether there is a case to answer and whether a compensation payout is likely.
While we seek to make claiming as simple as possible, your lawyer will occasionally need to acquire further information about the case from those involved. They will do all they can to achieve compensation from the insurance company involved, but good record keeping by the claimant can make the process infinitely easier. In addition to information on the motor vehicle and any medical bills, it is important to keep a record of all expenses incurred as a result of the accident. This extends to loss of earnings, mental pain and suffering, loss of guidance, and funeral arrangements. In most cases, the compensation amount derives specifically from the financial loss, and an attorney will be able to advise on how this will work out.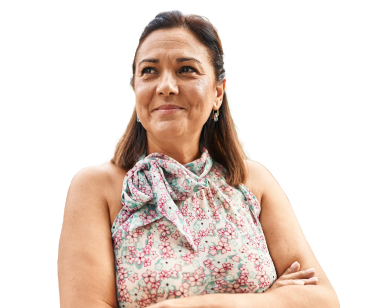 From the initial call to updates on your case status, we are here to get you answers.
Make a Claim Following a Bradenton Car Accident Today
Here at The Law Place, we are always open. Whether you or a loved one's motor vehicle was involved in a serious accident in Florida today or sometime recently, we invite you to contact our office immediately to discuss your options.
If the accident results in serious injuries or a fatality, and it was through distracted driving or otherwise no fault of the injured parties, we can commence compiling a case through a free consultation immediately.
Most importantly, we are always on the side of the client and are here to aid anyone who has suffered as a result of a motor vehicle accident with support, guidance, attention, and compassion. We are on hand to navigate the complex world of Florida law, ensuring a fair outcome for those involved.
Our legal team is on hand now to instigate the claims process. Call us now to find out how we can help on (941) 444-4444.