A driver operating a motor vehicle while lacking the correct type of commercial license (also known as a CDL) in the State of Florida can expect to face criminal charges if caught. The severity of the charge and consequences will depend on a number of different factors. However, no matter what the severity of your violations, one thing remains the same – you will need the help of a professional and experienced criminal defense lawyer to assist you in avoiding the worst consequences of a conviction.
Fortunately, The Law Place in Florida has a team of criminal defense lawyers who share over 75 years of combined experience fighting traffic violations and helping people like you to have their charges lowered or even entirely dismissed. With our help, you can avoid any risk of those lingering damages to your reputation and future life chances that come with a guilty conviction.
Our law firm also offers each client a free consultation for the purposes of evaluating their case and getting an idea for their best legal defense options. This consultation will be entirely free of obligation, and your personal information will be protected by the attorney-client relationship.
Call our Florida office any time of the day or night, weekend or weekday, on (941) 444-4444!
Is Being Caught Driving a Vehicle Without a License the Same as Driving With a Suspended License?
This is a common question seen by the lawyers on our traffic and criminal defense team. While these two situations are both illegal and involve a lack of the proper valid documentation needed to drive certain types of motor vehicles, they are handled differently by Florida law.
For more information on the differences between driving a vehicle without the required license and driving one with a suspended version of the proper license, please consult the following sections.
The laws on the various requirements pertaining to commercial licenses in Florida are contained in Florida Statute 322.03.
Alternatively, if you would like 100% clarity on your situation, simply call our office for a free case evaluation, and we will explain your situation as well as the potential consequences you face.
Our team of dedicated attorneys fight and win for Floridians.
Driving Without a Valid Commercial Driver's License in the State of Florida
This is the worst of the two violations concerning commercial licenses that a person can commit in terms of ease of defense.
When you operate a vehicle while never having owned the required commercial license, the prosecutor will not be required to prove that you had any awareness of the laws surrounding that type of commercial driver's license.
This means that the only thing the prosecutor must prove is that you were, in fact, the one operating this commercial vehicle without the required type of driver's license.
The prosecution will therefore focus almost entirely on the status that your driver's license had at the time of the alleged crime. This information will be provided by the Florida Department of Highway Safety and Motor Vehicles (FHSMV).
However, even though these types of criminal traffic violations are the most difficult to fight, this doesn't mean you should give up hope. With a criminal defense lawyer from The Law Place, you stand the best chance at getting your consequences reduced. We have been successful in both reducing convicted sentences and achieving case dismissal in the past.
Driving With a Suspended Commercial Driver's License in the State of Florida
This is the best of the two positions to be in. Commercial drivers who have been caught operating a motor vehicle with the correct type of commercial driver's license but in its suspended form require more proof from the prosecution to be convicted.
The prosecution must demonstrate, beyond a reasonable doubt, that you had both knowledge and a degree of awareness about the fact that your commercial driver's license was suspended or revoked. This leaves plenty of room for your lawyer to argue that you were not aware of the current status of your license, nor did you intend to commit the crime of which you are accused. Furthermore, this crime does not contribute to the count of offenses that can lead to you being labeled a habitual traffic offender.
However, there is a downside to having the correct commercial license in its suspended form, as a guilty conviction could lead to this license being revoked for as long as five years. This can obviously wreak havoc with your personal and professional life. As such, you should ensure you have the very best lawyers at your side to fight the charge to the fullest extent.
To contact our lawyers for a free case evaluation, all you need to do is call our office using the number at the top or bottom of the page.
We're Florida's top litigation team with over 75 years of combined experience
What Is a Habitual Traffic Offender in the Eyes of Florida Law?
One of the reasons having an attorney on your side is so important for those accused of a traffic violation is to avoid becoming labeled a habitual traffic offender.
A habitual traffic offender is a label that comes with committing and being convicted of three of the following offenses within a period of fives years:
Driving under the influence of alcohol or drugs (DUI).
Vehicular manslaughter of any variety.
Not stopping at the scene of an accident or leaving the scene of an accident you committed.
Traffic violations committed outside of Florida.
The use of a motor vehicle in any type of felony.
You can also become labeled a habitual traffic offender for being convicted of fifteen traffic violations within this five-year period.
The consequences of being a habitual traffic offender in the State of Florida are severe. They may include up to:
5 years in prison.
Up to a $5,000 fine.
Having your driver's license revoked for up to 5 years.
As such, if you have been caught committing the offense of operating a commercial vehicle with no valid commercial license, you must contact an attorney as quickly as possible.. A violation of this kind can easily become the start of a downward spiral, even if it is your first offense.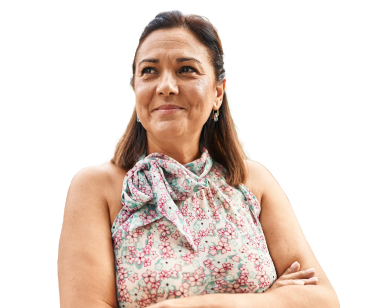 From the initial call to updates on your case status, we are here to get you answers.
In What Ways Can Your Driver's License Be Restricted in the State of Florida?
There are a large number of ways in which a driver may have their license restricted. With a restricted license, that driver will be unable to drive motor vehicles of a certain class.
If you are unaware of the parameters of your license restriction, this can easily lead to you unintentionally operating vehicles for which you now lack a valid CDL license.
License restrictions are usually issued to drivers who have previously been found guilty of violations such as fleeing the scene of an accident, reckless driving, or a DUI conviction. While in some of these cases it is possible to seek a hardship license, this is not always guaranteed.
For more extensive information concerning the different rules and restrictions in Florida, feel free to consult the Official Florida Driver's License Handbook.
The Punishment for Drivers Operating Vehicles Without a Valid Commercial License
If you are caught operating a motor vehicle while lacking the correct, valid CDL, you can expect to receive a maximum conviction of a second-degree misdemeanor charge.
The penalties for this include up to the following:
A fine as high as $500.
A maximum prison time sentence of sixty days.
The presence of your offense on your criminal record and driver's license.
The specific legal information relating to the fines associated with various levels of misdemeanor are contained within Florida Statute 775.083.
Remember, just because you have been charged with a second-degree misdemeanor, this does not necessarily mean this is what you will receive. If you contact an attorney from The Law Place today, we can help you fight to get these charges reduced or even entirely dismissed.
Simply call today using the number at the top or the bottom of this page to get started.
Florida's License Class Types Explained
There are a number of different commercial driver's licenses available in the State of Florida.
Class E Licenses
A Class E license is the standard type of non-commercial license used for personal motor vehicles.
These vehicles are capped at a maximum weight of 26,001 pounds and commonly include vehicles such as:
Cars.
Recreational vehicles (RVs).
A motor vehicle with two wheels that is not a motorbike, such as a scooter or moped.
However, only vans capable of transporting a maximum of 15 people, including the driver, fall into this category.
Class E Learner's Licenses
This is the type of license given to people still learning to drive a motor vehicle.
The legal limitations and extra requirements of a Class E learner's license include:
Only driving in the daytime for the first 3 months of owning the license. After this, driving is allowed up until 10 pm.
The person driving must be accompanied by someone in possession of a full and valid driver's license.
The motor vehicle weight limit has a much lower cap of 8,000 pounds.
Driving motorbikes is against the law with only a Class E learner's license.
Motorcycle Licenses
In order to drive a motorbike within the confines of Florida law, you must have a motorcycle endorsement added to an existing and full Class E license.
In order to obtain this, you must complete a course called the BasicRider. Once this course is completed, you will be required to visit the branch and pay a small fee in exchange for the endorsement. This exchange may take place any time in the year following your completion of the course.
It is also possible to receive a motorcycle-only license if you pass a Class E driving theory exam and complete the above process. This is ideal for those seeking to drive motorcycles as their only type of motor vehicle.
The Three Commercial License Types
There are three categories of commercial licenses that allow the driving of different types of vehicles. These are as follows:
Class A – This allows the driving of trucks that weigh up to 26,001 pounds. This also permits drivers to tow trailers or other vehicles, which can weigh up to an additional 10,000 pounds.
Class B – Simply allows the driving of trucks with a weight of up to 26,001 pounds.
Class C – Again, allows the driving of trucks up to 26,001 pounds in weight. This type of commercial license also allows drivers to transport more than 15 people at one time and also allows drivers to transport hazardous materials, which require official notices under the law.
There are, of course, exceptions and complexities to the law here for other motor vehicles, such as tanker trucks and school buses. For a full list of the possible endorsement and permit types a driver can receive, visit the FHSMV website.
Contact The Law Place Today
If you have been caught in violation of the need for a full commercial license when operating a commercial motor vehicle, you should make finding an experienced attorney your highest priority.
Contact The Law Place to benefit from our team of lawyers who have over 75 years of combined experience defending people just like you in court for various traffic violations and crimes. Our firm is happy to offer you a free case evaluation to show you exactly how we can give you the best chance at getting your conviction reduced or even dropped entirely. We will also be able to fully disclose the amount that your defense will cost you, including the opportunity to work together with us to formulate a payment schedule that best suits your financial situation.
Call today for the best chance of avoiding a conviction in court for your traffic violation of operating a commercial vehicle without the correct, valid CDL.
The number for our Florida office is (941) 444-4444. Phone lines are open 24/7.