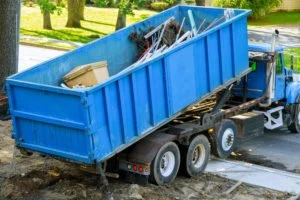 Every traffic accident is different, and its severity depends on many factors. However, truck accidents tend to cause more damage and injuries than car or motorcycle accidents due to their size and weight. A truck can carry a very heavy load, which can significantly contribute to the seriousness of the collision. However, truck drivers may be liable for an accident and don't even have to be involved in it. This refers, for example, to a situation when a part of the truck's load falls to the road and causes other vehicles to crash or just damages the vehicle right behind the truck.
Have you been involved in an accident caused by an unsecured load in Port Charlotte, Florida? Then contact a reputable law firm as soon as possible. They will help you claim corresponding damages, defend you at court, if necessary, and win fair compensation for you. They will also know how to deal with your insurance company so that it doesn't play dirty tricks on you. With a good-quality attorney, you will be able to forget your worries, focus on your recovery and spend more time with your loved ones.
The truck accident attorneys from The Law Place have over 75 years of combined experience in Florida law. They have already helped many truck accident victims, so they have enough knowledge to help you as well. Moreover, most of them have been rated as "superb" by the AVVO, which is the highest mark an attorney can receive at this site. The Law Place also offers a free consultation of your truck accident case. This way, you can discuss your options with a professional before committing to anything. Still not sure? Then call us and see for yourself what we can do for you. Our phone lines are available 24 hours a day, 7 days a week at (941) 444-4444.
Florida Laws and Regulations Governing Unsecured Loads
The obligation to secure the load of a truck is stipulated in Florida Statute 316.520. According to this statute, it is the duty of every owner and driver of a vehicle to reasonably secure the transported load. If they fail to do so due to their negligence, they can be charged with a noncriminal traffic infraction. However, if the violation is willful and causes a serious bodily injury or death, their actions will be considered a criminal traffic offense and a second-degree misdemeanor. It will be punished according to Florida Statute 775.082 by up to 60 days of jail time, up to 6 months of probation, and a fine of up to $500.
Moreover, all commercial truck companies need to follow the regulations defined by the Federal Motor Carrier Safety Administration (FMCSA). The FMCSA was established within the U.S. Department of Transportation to improve the safety of commercial truck drivers and limit the number of truck accidents in the U.S. Its regulations concern, for example, cargo securement, maximum hours that commercial truck drivers can spend behind the wheel, or handling of hazardous materials.
If a fallen piece of cargo caused the accident in which you were involved, you should seek justice and a fair settlement. It is an important message to all negligent truck drivers and trucking companies that they should take better care of their cargo or they will face the consequences. By hiring an experienced truck accident lawyer, you will help prevent future accidents and thus protect your family and loved ones. Call The Law Place today for a free consultation and tell us what we can do for you.
Most Common Causes of Unsecured Loads Truck Accidents
There are many reasons why cargo can fall off the truck to the road. The most common ones involve some form of negligence:
The truck was overloaded beyond the legal weight limit.
Improper equipment was used to secure the load.
The truck driver exceeded the permitted speed limit, which caused the load to become unsecured.
The load wasn't well balanced, which caused the truck to tip over.
The doors weren't properly secured and became unhitched during the transportation.
However, unsecured loads truck accidents also occur due to bad weather. In poor weather conditions, the vehicle can go into a skid. The resulting jolt can then dislodge the load or cause the trailer to tip over, spilling the cargo all over the road. You can then become part of the accident either by driving too close behind the truck, so the falling cargo hits and damages your car, or simply by driving over the fallen object lying on the road.
No matter the reason, if a trucking accident like this occurs, the party at fault should be held responsible for it, and you should be compensated for your injuries and damage. Call The Law Place today for a free case evaluation and find out what damages you could be entitled to claim.
Who Is Responsible for the Unsecured Load?
There are several parties that might have contributed to the trucking accident. The most common ones include:
Truck driver – Reckless driving or driving under the influence of drugs or alcohol can impair the judgment of the truck driver. The driver might underestimate the conditions, lose control of the motor vehicle and cause an accident.
Government – In some cases, the poor condition of the road can contribute to the accident.
Truck manufacturer – If some parts of the truck were faulty, the manufacturer can be held responsible for the accident.
Truck maintenance – The trucking company is obliged to perform regular maintenance check-ups. If they fail to do so and their inaction results in an accident, they are responsible for it. However, it can also be the fault of the technicians if they performed an inadequate check-up and overlooked a defect.
Third-party driver – Due to a mistake of another driver, the truck driver might have had to swerve, which caused the cargo to shift and fall off.
Determining the liable party is important for resolving the case and claiming the right compensation. However, in accidents like this, it might be very difficult. It is therefore advisable to find a reliable law firm that will thoroughly investigate the collision. People from The Law Place know which details they need to pay attention to, so that they discover the cause of the accident. They will interview the witnesses, check the security footage, and gather all the relevant evidence. Thanks to their hard work, they will be able to support your insurance claim or pursue your lawsuit, if necessary. So, don't hesitate and schedule a free consultation with us for truly comprehensive legal services.
Damages You Can Claim Following a Truck Accident in Florida
There are several damages you can claim following a truck accident in Florida. The most common ones include:
Medical bills – Whether you sustain light or serious injuries in the truck accident, you will need to seek medical attention, which isn't free in the U.S. If you need surgery, for example, the medical bills can be astronomical. If the accident wasn't your fault, you should receive financial compensation for all the medical expenses associated with the accident.
Lost wages – You might need to take some time off work due to your injuries and might experience a loss or decrease in wages. This is another thing for which you could get compensated.
Property damage – Unsecured load can also damage your vehicle. This gives you the right to compensation too.
Pain and suffering – The pain and suffering compensation is meant to compensate for your physical discomfort and emotional distress caused by the accident. If your injuries prevent you from enjoying your hobbies, or you suffer from PTSD, you are entitled to this kind of compensation as well.
Wrongful death – In the worst case, a truck accident can lead to wrongful death. If this happened to your loved one, we offer our deepest condolences. We understand that no amount of financial compensation can compensate for the loss of a loved one. However, it can improve your family situation, at least financially. The wrongful death damages will allow you to claim compensation for funeral costs, lost wages of the deceased family member, and loss of consortium.
The fact that you are entitled to compensation doesn't automatically mean that that you will receive it. Most of the time, it takes a skilled personal injury lawyer to prove that you are eligible for certain damages and to make the insurance company actually pay for them. It really is worth it to get professional legal help in this situation, as you won't have to waste time arguing with your insurer and will be able to focus properly on your recovery. Call The Law Place today and schedule a free consultation.
Most Important Rules and Regulations for Claiming Personal Injury Damages in Florida
Before you initiate any formal proceedings, it is important to know the rules and regulations for claiming personal injury damages applicable in Florida. Your truck accident attorney will inform you about them, of course, but here you can find a quick overview.
Medical Attention
As a truck accident victim, you need to seek medical attention within 14 days of the accident. Otherwise, your insurance company may refuse to reimburse your medical expenses. The best way to do so is to let the paramedics check you right at the site of the accident, even though you might feel all right at the moment. You just might be in shock, but after the adrenaline wears off, some injuries might start showing up. If this happens, don't underestimate them and go to a doctor immediately. Your symptoms might get worse or irreversible over time, and when you finally have them treated, you won't be entitled to compensation anymore.
Furthermore, if you are prescribed treatment, you need to stick to it in order to have your medical bills reimbursed. If you don't take the prescribed medicine or use the prescribed mobility aids, their price cannot be refunded to you.
Insurance Companies
According to Florida Statute 627.7407, the no-fault law is applicable in Florida. This means that you are first required to claim from your own insurance company up to the limit of your policy. If your medical expenses exceed your insurance policy, then you are entitled to claim compensation from the party at fault.
Most insurance companies also require the insured to inform them that they have been involved in a truck accident within 24 hours. Make sure that you comply with this rule so that you don't give them a reason to devalue your claim.
Comparative Fault
Florida Statute 768.81 defines the comparative fault principle. This principle is based on the premise that there can be more than one guilty party in an accident. So, if a fallen piece of cargo causes your accident but you were talking on a phone while driving, so you didn't notice the object in time, you might be assigned a share of fault, let's say 10%. This means that the damages to which you are entitled will be reduced accordingly. You are entitled to receive compensation if your share is lower than 50%.
Dealing With Insurance Companies Following a Truck Accident in Florida
As we said earlier, you are required to inform your insurance company about your accident within a certain deadline. This deadline is described in your insurance policy, and it is usually just 24 hours. However, we strongly recommend that you don't provide them with too much information when you call them. You might not have received all your medical examinations yet, so you might not know the real extent of your injuries at the moment of the call.
Moreover, these companies are businesses like any other, which means that they focus mainly on profit. They might try and devalue your truck accident claim or offer you a time-limited disadvantageous compensation that might sound generous at the moment. It is, therefore, important that you speak to your truck accident lawyer before agreeing to anything. The lawyer will know right away whether the offer is competitive or whether the company is just trying to get rid of your claim.
And then there is the guilty party. You might receive a call from their insurer as well. They, too, might try and devalue your truck accident claim so that they don't have to pay you the compensation they owe you. Some companies even hire lawyers who specialize in devaluing claims. If you don't have legal training, you don't stand a chance against them. However, our truck accident attorneys have already handled many truck accident claims successfully. You can be sure that tricks don't work on them. They know the legal rights of our clients very well, and they won't let anyone violate them.
Filing a Personal Injury Lawsuit After a Truck Accident in Florida
If reaching a satisfactory settlement agreement outside of court isn't possible and your truck accident attorney believes that you are entitled to higher compensation, you could file a personal injury lawsuit. This means that your case will be brought before a jury in a court of law.
Florida Statute 95.11 defines different time limitations for filing different lawsuits. If you have been involved in a truck accident which resulted in your personal injury, you have four years to file a lawsuit. In case of wrongful death of a loved one, you only have two years. It might seem like a long time, but it is crucial that you get in touch with an experienced truck accident lawyer as soon as possible. Negotiating your claims and bringing your case to a jury can take several years. If you contact your lawyer right away, you give them more time to gather all the relevant evidence and build a strong case for you.
Hiring a lawyer makes sense regardless of whether you stand against an independent truck driver or a trucking company. The litigation process for personal injury lawsuits tends to be very complex and difficult to navigate without profound legal knowledge. You will need an attorney who is experienced in accidents involving trucks and unsecured load. The attorneys working at The Law Place are experienced in many practice areas, including truck accidents and personal injury. So, give us a call for professional legal advice.
What Can an Experienced Truck Accident Lawyer Do for You?
At The Law Place, we offer a free case evaluation with one of our truck accident attorneys to all our potential clients. We will review your case, assess the approximate value of your claim, and provide you with some free, non-binding legal advice. We will also explain our fee structure to you. If we agree on representation, we will schedule a second meeting to discuss the case more in detail.
After our attorneys have obtained enough information from you, they will conduct a thorough investigation of the truck accident. They will get in touch with the truck driver, the trucking firm, and even the person who loaded the truck. They will also interview the witnesses, review the CCTV footage and obtain the black box from the truck to get all the relevant evidence. This will help them learn whether it is the driver of the truck who is responsible for the accident or whether it is some other natural or legal person.
Then they will be able to determine the exact value of the compensation to which you are entitled and claim it from your insurer or the party at fault. If necessary, they will take the matter to court and build an unbeatable case for you. Moreover, they will always be here for you to answer your questions and doubts. To sum it up, if you hire one of our truck accident lawyers, you can rest assured that your case is in trustworthy hands.
How Much Will an Attorney From The Law Place Cost You?
If we agree on legal representation, you will be assigned one attorney who will become your advocate. They will be your main point of contact for any questions or doubts. However, all our attorneys work together, so you will get the whole team for the price of one.
Our attorneys work on a contingency basis. This means that you don't pay anything in advance, and we only get paid when we win a settlement for you. Thanks to this system, you don't need to worry about your expenses, and you can fully focus on your treatment. We are also upfront about all our fees, so there will be no hidden costs or unpleasant surprises. More information about how our pricing works will be provided to you during our free consultation.
The contingency fee system is monitored by the Florida Bar Association. They set the upper limit of the contingency fee as well as the exact rules for applying it. Then, they monitor whether individual law firms around Florida comply with it. The Law Place takes this very seriously and follows all these rules to the letter. It is another way to ensure the trust of our clients right from the start. In our opinion, a good attorney-client relationship based on mutual trust is key to success. Get in touch with us for your free case evaluation today.
Call The Law Place Today
Have you sustained injuries or damage in a car accident involving unsecured truck cargo in Florida? Then don't hesitate and contact The Law Place for professional legal services. You can schedule your free consultation at our Port Charlotte office or visit any other of our branches. Call us anytime at (941) 444-4444 and get the compensation you truly deserve.