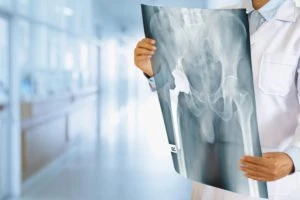 As you age, your joints start to wear, which can lead to pain, especially in the knees and hips. Luckily, modern advancements in medicine have enabled people to regain a lot of mobility through artificial hip implants, which are a common procedure in Tampa. However, when an artificial hip implant has a faulty design or is recklessly manufactured, it can lead to catastrophic consequences and can even be life-threatening. Defective hip implants could limit someone's mobility further, taking away their independence and leaving them with persistent pain.
If you or a loved one has suffered because of a defective hip replacement surgery in Tampa, FL, then you have a right to compensation. While this will not make up for the pain caused, the hope is that it will make your life a little easier. Furthermore, by holding large pharmaceutical companies or medical manufacturers responsible for defective products, we prevent more suffering in the future.
When a product is defective, it should no longer be profitable. At The Law Place, we are ready to take on large corporations and fight for the justice you deserve. Contact us today on (813) 544-4444 for a free consultation and a free case evaluation with a personal injury lawyer in Tampa, FL.
Procedure Overview
A hip replacement is a common procedure where the hip joint is replaced with an artificial one. Hip replacements are most commonly performed on adults between the ages of 60 and 80, and modern designs are made to last a minimum of 15 years. When there are no complications, patients experience a significant reduction in pain and a wider range of movement.
The most common reason that a hip replacement might be necessary is osteoarthritis, but other disorders that can cause hip joint damage include; hip fracture, septic arthritis, rheumatoid arthritis, and conditions that cause unusual bone growth.
Metal hip replacement is major surgery and should only be performed as a last resort once other therapies such as physiotherapy or steroid injections have been exhausted. The patient should be fit enough to receive from major surgery and the rehabilitation that follows.
Hip replacement surgery is performed under a general anesthetic or under spinal anesthetic. The surgeon will make an incision, remove the damaged hip joint, and insert hip implants.
Our team of dedicated attorneys fight and win for Floridians.
What Defective Hip Implant Effects Serve as Sufficient Grounds for a Lawsuit?
A lawsuit for a metal-on-metal hip implant case could include product liability and medical malpractice. When you contact us at The Law Place, you will speak to a lawyer who will give you a free consultation to assess whether they believe you have grounds for a lawsuit. You may be able to file a hip replacement lawsuit in Tampa, Fl if you are suffering from:
Severe pain and discomfort.
Bone damage.
Decreased mobility or loss of mobility.
Infections (which can necessitate hospitalization, surgery or replacement of the hip implant)
Inflammation and swelling.
Loosening or malfunction of the defective metal hip implant.
What Is Metallosis?
Metallosis is a serious medical condition that could occur when metal particles break loose from a metal-on-metal hip replacement.
Metal particles can break loose from a metal-on-metal hip replacement when the components of the hip implant grind against each other.
Those metal particles sometimes move into the bloodstream, resulting in serious health complications, including metal poisoning. The metal particles can also damage the surrounding muscles, bone, and tissue, creating severe pain and discomfort.
If you are suffering from Metallosis after a metal-on-metal hip replacement in Tampa, FL, then you deserve compensation. Contact a lawyer at The Law Place today, so see how we can help.
We're Florida's top litigation team with over 75 years of combined experience
Defects by Design and Manufacturing
When people undergo major surgery, it is natural for them to feel anxious. However, they tend to trust the design of medical products and the competency of pharmaceutical companies. Unfortunately, defective medical devices are all too common. And worse still, defective products such as hip replacements often remain on the market, so long as they are profitable.
Known defects suffered by people in Tampa, FL, have been connected to the following companies. If you are unsure who manufactured your hip implant in Tampa, FL, or can't see the company below, a lawyer from our law firm can review your case to learn more about the options for your individual case.
Biomet
Biomet creates replacements for the knees, hips, and shoulders. They involve metal-on-metal designs that have led to serious complications such as metallosis. Hundreds of complaints have been made.
DePuy ASR and Pinnacle
DePuy Orthopaedics has created many metal-on-metal joint replacement products, including those used for a hip replacement. Metal-on-metal hip systems have inherent problems with their design and can cause infection, metallosis, immobility, or painful dislocation. DePuy is a subdivision of Johnson & Johnson and has already been made to recall some of its products because of lawsuits. One of which recalls, their ASR XL Acetabular System was taken from the market after a shocking 40% of patients had complications. It is a wonder that these products ever made it past testing.
Smith Nephew
Smith Nephew created an R3 Acetabular Hip System that has been used in many hip replacement surgeries. Unfortunately, their system was recalled in 2012 after many patients suffered painful infections, dislocations, and bone fractures.
Stryker Rejuvenate and ABG II Modular-Neck Hip Stems
Stryker had to recall two different implant devices in 2012. The company was confronted with complaints due to their Rejuvenate and ABG II Modular-Neck Stems. These products were designed to give surgeons greater flexibility by offering them more anatomically correct implants. However, the systems have a tendency to corrode after implantation, leading to the implants becoming loose and releasing toxic metals into the patients' bloodstream.
Zimmer Hip Replacements
Zimmer and uses something called Kinectiv Modular-Neck Technology. The metal-on-metal design was used to make the implant more durable. Unfortunately, poor construction caused great pain in patients, and many individuals had to undergo more surgery due to loose implants.
Wright Hip Implants
This company created two items called the Conserve Plus and the PROFRMUR Z system, which have both seen numerous complications. The Food and Drug Association (FDA) has received reports of more than 200 device failures and severe discomfort in the hip and groin area. The metal-on-metal design has also caused many individuals to suffer serious metal poisoning.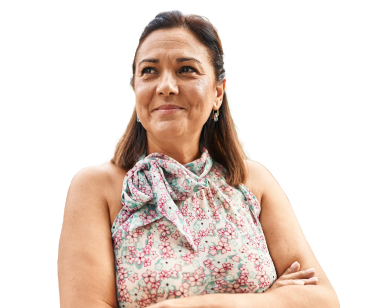 From the initial call to updates on your case status, we are here to get you answers.
What Kind of Compensation Can I Seek in Tampa, FL?
When filing a hip replacement lawsuit, you can seek compensation for a number of claims, including:
Medical expenses, past present, and future.
Pain and suffering, including emotional trauma and loss of enjoyment if you have been left with less mobility.
Lost wages and future earnings.
A lawyer at The Law Place in Tampa, FL, can help to quantify your case and will fight for the compensation you deserve.
Are Hip Replacement Surgery Claims Common?
Although a hip replacement should be a low-risk procedure, there have been many successful claims in Tampa, FL. Some of the most well-known hip replacement lawsuits have been Biomet, DePuy, and Zimmer. If you have been a victim of one of these companies or any other in Tampa, an attorney should be appointed to help you seek compensation.
Why You Should Pursue a Lawsuit in Tampa, FL
Pharmaceutical companies often continue to manufacture defective products despite complaints, and in some cases, the information was actually suppressed. They accept peoples are suffering in order to make a profit. A lawyer will help you to pursue justice, which could encourage companies to stop producing products that they know are harmful.
While some discomfort, swelling, and reduced mobility are common right after surgery, if they persist, it could be a sign that the implant is defective. A Tampa attorney from The Law Place will have dealt with cases like yours and will help you to fight for what is right,
Contact a Lawyer Today
Contact an attorney at The Law Place today on (813) 544-4444 for a free consultation. A lawyer from our law firm will work alongside you and will not be afraid to take on large corporations. We believe that they deserve compensation and those responsible need to be held accountable, and we are eager to help patients who have suffered a defective hip replacement.