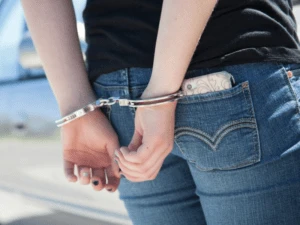 Under Florida law, exposure of sexual organs is defined as the intentional or lewd exhibition of someone's genitals. This is classed as a criminal offense whether they did so in a public place or on the premises of another. Although it may seem somewhat trivial to some people, indecent exposure is seen as a very serious offense and results in the creation of a permanent criminal record, as well as significant punishment to anyone convicted.
If you have been charged with exposure of sexual organs in North Port, Florida, it is imperative that you contact The Law Place. Our criminal defense attorneys have over 75 years of combined experience in dealing with the Florida legal system and helping clients facing charges just like yours, so get in touch with us today. We offer free consultations to all potential clients, where we can go through the specifics of your case with you and give you valuable legal advice.
Call us now at (941) 444-4444! Phone lines are open 24/7.
Florida Law on Indecent Exposure
The Florida Statute 800.03 describes the exposure of sexual organs as when a person exposes or exhibits their sexual organs in public or on the private premises of another or is naked in public in a "vulgar or indecent manner."
Ultimately, this means that you are not allowed to be naked in public except for anywhere that is specifically for the purpose of exposure. There are, of course, a few exceptions to this, such as mothers breastfeeding their babies.
Like with any crime, it is the prosecution's responsibility to prove your guilt of indecent exposure beyond all reasonable doubt, and it is our job to prevent that from happening.
If you have been charged with exposure of sexual organs in North Port, Florida, then it is crucial that you contact The Law Place today to receive help and guidance through the confusing and stressful legal processes and for quality representation in court. Contact us now to book a free consultation!
Penalties for Exposure of Sexual Organs
As with all crimes, the penalties that a defendant receives depend entirely on the severity and the circumstances surrounding the specific crime. However, in Florida, indecent exposure is usually classed as a first-degree misdemeanor, which means that, if convicted, you could be facing the following penalties:
One year in jail.
One year of

probation

.
Up to $1,000 in fines.
As well as these penalties, people convicted of indecent exposure get a permanent criminal record, which can affect their ability to obtain employment, housing, professional licenses, and college places.
The penalties and lifelong stigma that you face for committing indecent exposure can be steep and have a huge impact on your life and future. Because of the severity of the penalties, the criminal defense lawyers at The Law Place are eager to help you avoid them. Our North Port attorneys have an in-depth knowledge of the legal system and years of experience in helping clients like you, so you can trust in their abilities to build a solid defense on your behalf and fight your case in court. We will be entirely dedicated to your case and work tirelessly to minimize the impact that this charge has on you as much as possible. So contact us today to schedule a free consultation.
Defenses to Indecent Exposure
At the moment, it may seem impossible to protest the charges you face. However, there are many defenses that are available to contest charges of indecent exposure in Florida. With the help of a skilled team of criminal defense attorneys, it is possible that you may be acquitted, or your charges could end up being reduced or dismissed.
Some of the most common defenses that the lawyers at The Law Place have successfully used in exposure of sexual organs cases are listed below:
The exposure was accidental.
The exposure was for a non-lewd purpose.
The defendant was unaware that they could be seen by other people.
The evidence is limited to mere nudity. There's no proof that the defendant's exposure was lewd/vulgar.
It was a false accusation.
It was a case of mistaken identity.
The alleged act occurred during the course of breastfeeding.
As every case is different, every defense that a criminal defense attorney uses must be tailored to specific circumstances. This is why it's so crucial for people charged with the exposure of sexual organs in North Port, Florida, to contact The Law Place. Our lawyers will thoroughly investigate your case and gather their own evidence to help strengthen your defense. Our highly qualified attorneys will examine the circumstances surrounding your arrest to ensure that none of your rights were violated. We will also question the legitimacy and accuracy of the evidence that the prosecution brings against you. So contact us today to book a free consultation with a skilled and experienced lawyer.
Contact The Law Place Today!
If you've been charged with indecent exposure in North Port, then you need the help of a criminal defense lawyer. You may feel the impact of a conviction for the rest of your life, so it's important you call The Law Place for help now. By working alongside us, you will be giving yourself the best chance at securing an acquittal, getting your charges reduced, or even getting them dropped completely.
So, don't delay. The sooner you call us, the more time we will have to build your defense. Call us now to schedule a free consultation at (941) 444-4444!