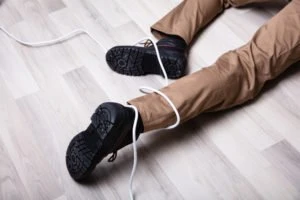 As a resident of Sarasota, Florida, if you've been harmed in a trip and fall accident that was not your fault, then you may be due compensation. These kinds of cases can be challenging to understand, so it's important you have the right help to guide you through this.
Here at The Law Place, we have a team of highly skilled personal injury lawyers 24 hours a day, 365 days a year, to help guide you through any information or legal advice. We have 75 years combined experience dealing with cases just like yours, giving you peace of mind and letting you concentrate on recovering from your injury.
Don't hesitate. Call us now at (941) 444-4444 for a free consultation, and we can help you get the compensation you deserve.
In Sarasota, FL., What Defines a Trip and Fall Accident?
If you receive an injury from stumbling over objects in your way or an uneven pathway that is not on your own property, then this can class as a trip and fall case. It is the property owner's responsibility to carry out routine checks and make sure that their grounds are safe. If there are any hazards that cannot be fixed immediately, then there should be appropriate signage. Florida Statute 768.81 states that accidents caused by negligence can be claimed for.
Common examples of trip and fall accidents are:
Uneven flooring.
Overcrowded aisles.
Cracks and gaps on sidewalks or tiled flooring.
Steps that aren't clearly marked.
Objects that have been left in walkways that shouldn't be there.
Commonly, when someone has this kind of fall, they tend to trip forwards, resulting in injuries such as hand and arms breakages, fractures, facial injuries, and injuries to the knees and elbows.
It's worth noting that a slip and fall accident is slightly different from a trip and fall accident. But if you have received an injury from either, we can help you get the compensation you need.
Common examples of slip and fall accidents are:
Spilled fluids on a floor that have not been properly cleaned up, leaving them slippery.
Melted ice on the floor.
When you hurt yourself from this type of fall, most people tend to slip backward. This can cause injury to the back of your head, back, neck, or hips.
No matter what kind of accident it is, it is the law that the property owner, business owner, or homeowner is held liable for any injuries caused by their negligence on their land.
Our team of dedicated attorneys fight and win for Floridians.
What to Do Next If You Believe You Have Been Injured as a Result of a Fall Accident in Sarasota, FL.?
It is important that you document any evidence you have from where the injury occurred, for example:
Take photos of the scene from different angles, making sure you capture the hazard you tripped on or the substance you slipped on.
If there was anyone around that witnessed the accident, then take their details and any statements they give you.
If you were asked to fill out an incident report or any type of paperwork after the fall, then make sure you have your own copy.
Photograph any visible injuries you obtained from the accident.
What Can You Claim for in a Trip and Fall or a Slip and Fall Case in Sarasota?
You should consult with a lawyer immediately so they can start to work on your case. Call The Law Place today, and we will help determine exactly what compensation you are entitled to. Examples of issues that we can help you claim for include:
Lost wages due to your injury, both present, and future.
Medical bills.
Future medical bills.
Permanent disability compensation.
Funeral expenses as a result of wrongful death.
Replacement of damaged personal property.
Scarring or disfigurement.
We're Florida's top litigation team with over 75 years of combined experience
Can You Still Claim for a Slip and Fall Accident If There Was a Sign Warning of the Wet Floor?
A question we often come across when dealing with a slip and fall accident is whether you still have a case if there was a sign warning you of the hazard. Whilst a wet floor sign does show that the property owner was aware of the situation, it does not mean they are not liable if you slipped and caused yourself personal injury. An example of this could be if the sign was there to delay having to fix a leak that is causing the wet floor.
If you are unsure if you have a case, call us now for a free consultation. Contact us today, and a member of our law firm can immediately begin to investigate.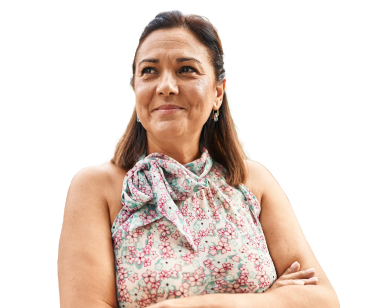 From the initial call to updates on your case status, we are here to get you answers.
When Must an Insurance Company Pay If You Have Had a Trip and Fall or a Slip and Fall?
If the property owner or landowner has commercial liability insurance with medical payments coverage, then the property owner or landowner's insurance company will pay your medical bills, even if the property owners did nothing wrong.
FAQ
How Does My Fault Affect The Case?
In Sarasota, the full value of your slip and fall case is reduced by your percentage of fault. Therefore, you can be assigned part of the blame.
Can I Still Claim If I Was at Fault?
Of course you can. Here in Sarasota, you can still claim compensation for your case even if you were partially at fault. For example, if you were found to be 35% at fault, then you still have a claim for the remaining 65% of your damages.
How Long Do I Have to Sue for a Slip and Fall or Trip and Fall Case?
In Sarasota, you have 4 years to make a case for the compensation of your injuries from the day of your fall. Or, you have 2 years if you are claiming for an accident resulting in death.
What If the Property Owners Refused to Let Me Take Evidence?
Don't worry. If the property owners did not let you take any evidence at the time of the slip and fall, then we can still gather evidence in different ways.
Talk to a Personal Injury Lawyer in Sarasota Today!
Even though in Sarasota you have up to 4 years from the date of your accident to claim for your trip and fall or slip and fall accident, it is imperative you contact a lawyer to help you as soon as possible as it can take a while to gather evidence and start legal proceedings for your case.
Here at The Law Place, we will fight to win back any medical costs, pain and suffering, or lost wages you and your family have been facing. We want to give you the best chance of achieving the justice you deserve!
Once you have contacted us, you will be given your own personal injury lawyer, who will be on hand to reassure you during every step of the process. Call us now at (941) 444-4444 to start your fight for justice.