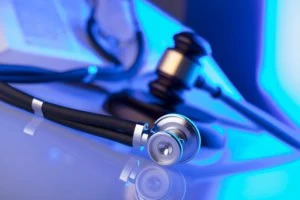 People in the United States pay a massive amount of money for the healthcare system, and so you would expect a certain level of care. People need to be able to trust medical professionals to do everything in their power to keep them safe.
However, sometimes medical professionals can act negligently. Too often, doctors and nurses make inexcusable mistakes that can impact someone's health, sometimes irreversibly. If you or someone in your family has experienced medical malpractice, you may need a Clearwater medical malpractice attorney to help you seek justice.
If you have suffered because of medical malpractice, then you should be entitled to compensation. Experienced medical malpractice lawyers in Clearwater will be able to evaluate your medical negligence case and determine what legal options are available to you in compliance with Florida Law.
Medical malpractice lawyers at Law Place law firm in Clearwater, FL, have over 75 years of combined experience dealing with medical malpractice cases similar to yours. A medical malpractice lawyer will help you determine whether a medical professional acted negligently, and what sort of damages you might be entitled to.
Call us today to speak to one of our medical practice lawyers in a free consultation. Contact us now on (941) 444-4444.
What Is Medical Malpractice in Clearwater, FL?
Medical malpractice in Clearwater happens when a medical professional neglects their duty of care, acting unreasonably. Any healthcare professional can be guilty of medical malpractice, whether it be through thoughtfulness or trying to get things done quickly.
Here are some examples of medical malpractice in Clearwater, FL:
A doctor or pharmacist fails to check for known allergens.
A person undergoes unnecessary surgery unnecessarily.
Test results are read incorrectly, resulting in misdiagnosis and mistreatment.
Equipment was not sterilized correctly.
A patient is refused pain medication, where it should have been given.
A patient's symptoms are dismissed, leading to a worsening in their condition.
A lack of follow-up appointments and visits.
A doctor leaves something in someone's body after surgery.
A medical professional fails to authorize tests in a timely manner, which leaves them waiting for a diagnosis.
A patient has prescribed the wrong dosage of medicine, or the incorrect type of medication, by a medical provider.
Treatment that is necessary for a patient's recovery is unreasonably refused.
When a patient suffers medical malpractice, it can be difficult to determine what exactly went wrong and who was to blame. A medical malpractice lawyer in Clearwater will know how to gather the right evidence to ensure that you have a strong case.
Our team of dedicated attorneys fight and win for Floridians.
What Should I Do If I Suspect Medical Malpractice in Clearwater, FL?
Medical malpractice can lead to an immense amount of harm. It can cause life-changing injuries, and in the worst cases, even death. The frustrating truth is that these injuries and deaths could have been avoided if medical professionals did their job and took the proper care.
If you suspect medical malpractice, then you should speak to a personal injury lawyer. They will offer some initial advice in a free consultation so that you can move forward armed with more information.
Save all of the medical records and any receipts for other expenses such as transport to and from appointments. You should also keep a journal detailing your symptoms and how your personal injury is affecting your life. All of this information can be used by your medical malpractice lawyer as evidence to ensure that you have a strong claim. Medical professionals and hospitals will likely have legal teams ready to defend them, so it is important that you level the playing field.
How Long Do I Have to Make a Medical Malpractice Claim?
Following medical malpractice in Clearwater, you should speak to a medical malpractice lawyer as soon as possible. The sooner, the better, as your medical malpractice lawyer can get straight to work, gathering evidence, and beginning to ensure that you will not end up with medical bills that you cannot pay.
The Florida statute of limitations, as outlined in Florida Statute 95.11, is two years for medical malpractice claims. However, if you were unable to seek compensation for longer than two years because of the ramifications of your medical malpractice, then you might be able to make a claim after the statute of limitations has been met.
We understand how confusing Florida law can be, especially with the stress of illness and personal injury. That is why we offer a free consultation. That way, you can ask any questions and get a good understanding of how it works before you agree to representation from a medical malpractice attorney.
We're Florida's top litigation team with over 75 years of combined experience
What to Expect From a Medical Malpractice Attorney Clearwater, FL
A medical malpractice lawyer will investigate what went wrong with your case and begin collecting evidence. A medical malpractice lawyer will use their knowledge to ensure that you have the highest possible chance of obtaining fair compensation for your experience of medical malpractice.
A medical malpractice lawyer will also be able to evaluate your incident to establish what damages you are entitled to and what they are worth.
What really sets us apart at The Law Place is that we will assess your case as a team so that you can benefit from our combined knowledge, in our experience, this means that you stand the best possible chance of receiving the compensation you deserve.
While we work as a team, a medical malpractice attorney will be assigned to you who will become your advocate. They will take the time to get to know you on a personal level and will support you every step of the way.
Our fee is taken as a percentage of your eventual settlement, so you will not need to find anything upfront, we will explain all of this in your free consultation.
Contact us for a free consultation with a medical malpractice lawyer and ask any questions that you have before you make any commitment. We want you to feel confident that you are making the right decision, and we want the whole process of making a medical malpractice claim to cause as little stress as possible.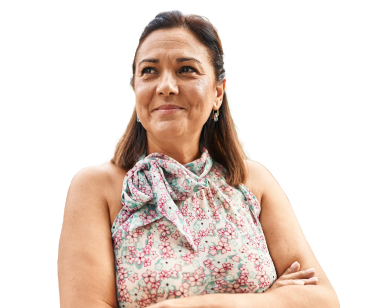 From the initial call to updates on your case status, we are here to get you answers.
Talk to Medical Malpractice Lawyers in Clearwater, FL Today!
By hiring a lawyer at The Law Place, you are giving yourself the best chance of seeking justice and obtaining compensation for your suffering. If you or someone you love suspects that they have suffered because of medical malpractice, then contact our law firm for a free consultation.
Once you contact The Law Place for a free consultation, you will be assigned a dedicated medical malpractice lawyer who will take over the investigation, taking away a lot of the stress you are facing. They will deal with all of the paperwork and negotiations, so you don't have to.
We s understand the pain of having your trust broken by a medical professional. We would like to reassure you that we want the best for you.
We are available to speak to you 24 hours a day, seven days a week. Call us today to schedule a free consultation with medical malpractice attorneys in Clearwater, on (941) 444-4444.