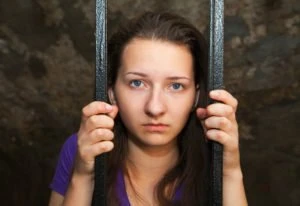 There are crimes committed throughout Venice, FL., but arson is considered one of the most severe federal crimes that a person can commit. Acts of arson can soon get out of control and result in thousands of dollars in property damage, life-changing injuries for anybody involved, or in a worst-case scenario, death.
If you stand accused of crimes of arson in the first degree, you are going to need the help of an experienced criminal defense lawyer. Contact The Law Place for today at (941) 444-4444 and receive a free consultation upon calling us. This will give you the chance to explain the arson event openly, and step by step, we can work to ensure you receive the most lenient verdict possible. Phone lines are open 24/7 for your convenience.
Felony and Misdemeanor Consequences
The law categorizes the severity of the arson offense and the destruction caused by the fire by using felonies and misdemeanors. The seriousness of these charges varies from a first-degree felony, which consists of some of the harshest punishments and consequences, while a misdemeanor consists of some of the less severe punishments that the law has to offer.
First-Degree Felony
Starting a fire in Florida is punishable with a first-degree felony. Offenses include starting a fire or explosion in a property deliberately or starting a fire that has caused damage to a structure with people present, such as a private residence or public property. Being charged with arson in the first degree can result in you:
Spending up to 30 years in prison.
Facing fines of up to $10,000.
Lifetime probation period.
Criminal record.
Having a criminal record can prevent you from applying to certain job roles, for example, work that involves childcare or cash handling. It can also stop you from traveling abroad to certain countries and even particular states within the U.S.
Second-Degree Felony
When somebody has intentionally started a fire in a property or structure that is not covered by a first-degree felony, the suspect may be charged with arson in the second degree. The penalties of a second-degree felony are considered to have less severe penalties but still consist of harsh legislative punishments. Committing arson in the second degree could result in you:
Serving up to 15 years in prison.
Facing fines of up to $10,000.
15 years of probation.
Permanent criminal record.
Misdemeanor
While most arson crimes fall under a felony, if the client stands accused of less severe arson crimes, they will be charged with a misdemeanor. Additional misdemeanors might be charged to the defendant if the arson's offense caused bodily harm to anyone as a result of their actions or are accused of 'criminal mischief.'
Here at The Law Place we will always fight to get our client's case reduced to a lesser charge whenever possible. Call today to find out your options.
Hate Crime
The suspect will face additional penalties if there is evidence that they committed the crime of arson as part of a hate crime. Hate crimes are committed when a person is targeted because of prejudice or hostility against a certain race, color, ancestry, ethnicity, religion, sexual orientation, national origin, or homeless status.
In cases of hate crime, the state will change a second-degree felony arson charge into a first-degree felony and a first-degree felony into a life felony. If you have started a fire at someone's house or residence as part of a hate crime, then there's a chance you could face a life sentence.
You can find more information on the laws on hate crime in Florida Statute 775.085.
What Is Classed as a Building or Structure?
A structure or building is an enclosed area, usually with a roof, that can hold civilians and is occupied regularly. Some examples of structures include schools, hospitals, libraries, shopping malls, or other public places where arson offenses can be detrimental. This is as stated in Florida Statute 806.01.
Committing arson in any structure where residents or civilians are present is creating the risk of injury or even death for those inside the building. If you were arrested for starting a fire within a structure, you will likely face arson convictions in the first degree and face life changing charges without legal support.
Potential Defenses to Arson
If you have been accused of starting a fire, then you will need our knowledge and expertise. Our lawyers will look into the fine details of the incident for potential evidence that we can use in favor of your defense. Some defenses that we may use are:
Unintentional fire – The beginning of the fire or the explosion might have been accidental, and there was no intent to harm.
Wrongfully convicted – An eyewitness or police officer misidentified the defendant.
Innocence – You are innocent and never committed the arson offense at all. You might have been in the wrong place at the wrong time and have been misidentified by a federal officer or eyewitness at the scene of the arson.
Electrical malfunction – An electrical appliance caught fire or an electrical failure occurred, such as a spark from a plug socket.
Lack of evidence – There may not be enough evidence left behind from the incident that points to you as a suspect for starting the fire. Therefore, there might not be enough evidence to build a substantial case against you in court.
How Could a Criminal Defense Lawyer Help Me?
You can take your time viewing each of our lawyers' past cases, success rates, client reviews, and the number of awards that our law firm has achieved over the years. This can help you to determine which attorney may be best suited for your case. We pride ourselves on strong attorney-client relationships as building trust with you can only benefit your case.
We will make you aware of your rights and support you with legal advice on the next steps you should take. You are not alone, and you can ease your worry in knowing that our lawyers have taken on many criminal defense cases before, just like yours, and have had numerous clients with successful outcomes.
Our attorneys will stand in court and represent your case by opposing any witnesses or statements made against you, gathering all relevant evidence, and presenting a legitimate alibi for your defense. No case is too difficult for us to overcome.
Contact The Law Place Today
If you are a suspect or stand accused of arson in the first degree or another crime involving arson, we urge you to call us today for legal advice. With over seventy-five years of experience in a range of criminal defense cases, you can place your faith in our hands.
Our phone lines here at The Law Place are always open for you to call, so there is always somebody on hand at our office. Contact us today for a free consultation at (941) 444-4444.