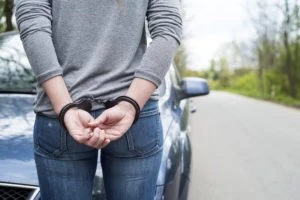 Fleeing to elude a law enforcement officer when ordered to stop or leaving the scene of an accident before officials can arrive is a severe offense on its own. Things become even more severe when this act of fleeing or attempting to elude is dangerous enough in its own right to put the lives of other people at risk. This is what is meant by aggravated fleeing or attempting to elude a law enforcement officer in Florida. If you are successfully found guilty and convicted of this offense, you can expect to receive either a third-degree, second-degree, or first-degree felony.
Felonies are no laughing matter, and you will need the legal support of a highly experienced and skilled criminal defense attorney to stand a chance at avoiding the worst consequences of this crime. Not only are the fines and prison sentences attached to these charges very severe, but the criminal record that comes with a felony cannot be removed from your record.
Thankfully, here at The Law Place, we have a team of criminal defense attorneys with over 75 years of experience. Not only will we provide the best defense possible, but we also understand that everybody has different circumstances, so you will receive no judgment at our law firm. All you need to begin the process is to give us a call and arrange a free consultation over the phone. All of this will be at no obligation and completely covered by the confidentiality of the attorney-client relationship.
Call today at (941) 444-4444. Phone lines are open 24/7.
What Constitutes Aggravated Fleeing or Attempting to Elude a Law Enforcement Officer?
Florida Statute 316.1935 is the statute that governs the bounds of aggravated fleeing in Florida.
The statute states that, in order to secure a guilty conviction for the aggravated fleeing of a law enforcement officer, the prosecution must prove beyond a reasonable doubt that the following things transpired:
The defendant was driving a motor vehicle that was involved in an accident.
The defendant caused a serious bodily injury or death while driving their motor vehicle.
The defendant was aware of the accident taking place.
The defendant was also aware of the serious bodily injury, death, or property damage that took place.
The defendant demonstrated a wanton disregard for the law by failing to fulfill their legal obligation to stop at the scene of the accident.
The defendant also failed to stop and assist the injured party.
A police officer ordered the defendant to stop their vehicle.
This command was heard by the defendant, and instead, it was willfully ignored.
The defendant drove their motor vehicle in a way or at a speed that put another person at risk of serious bodily injury or death whilst fleeing the scene.
Our team of dedicated attorneys fight and win for Floridians.
What Happens if the Florida Prosecution Cannot Prove All of the Above?
If the prosecution cannot prove the person accused of committing the crime fulfilled all of the above criteria, then their defense attorney stands a good chance of getting their charge reduced. This will mean a less severe sentence, lower fines, and possibly a lack of a felony charge entirely.
Usually, downgraded charges result in an alternative charge of either regular fleeing or attempting to elude a law enforcement officer (which may still result in a third-degree felony) or a reckless driving charge, which usually results in a misdemeanor but can also be charged as a third-degree felony.
As you can see, either of these criminal charges is preferable to the higher tiers of a felony. Additionally, it may be the case that your Florida criminal defense lawyer can stop you from being convicted entirely.
For the best chance at any of these outcomes, call today. Our phone lines are always open, making arranging your free consultation as easy and as convenient as possible.
The Consequences Involved in a Conviction for Aggravated Fleeing in Florida
If you are convicted for the aggravated fleeing of a law enforcement officer in Florida, the criminal consequences will depend on whether or not you inflicted any actual serious bodily injury or death with your actions.
If your attempt to flee involved enough speed or reckless driving in order to be considered in wanton disregard for the life of another person – but you didn't actually inflict any injury – you can expect to be charged with a second-degree felony.
The consequences of a second-degree felony crime are as follows:
A prison sentence with a maximum jail time of 15 years.
A fine which could be as high as $10,000.
The loss of your motor vehicle.
Having your driver's license revoked for between 1 and 5 years.
A felony charge permanently on your criminal record.
However, if your aggravated fleeing of a law enforcement officer caused any actual harm to another person, you can expect to be facing a first-degree felony charge for your aggravated traffic offense. A first-degree felony carries a maximum sentence of 30 years in prison.
No matter what your situation, don't despair. The Law Place will be able to help with their extensive knowledge and experience of criminal defense in Florida. Simply contact our office using the phone number at the bottom or top of this page to find out how we can help you following your arrest.
We're Florida's top litigation team with over 75 years of combined experience
The Permanent Nature of a Felony Charge
The main difference between a misdemeanor and a felony, apart from the difference in the severity of jail times and fines, is that the label of 'felon' will remain on your criminal record forever. No criminal defense lawyer, no matter how skilled or experienced, can get a felony expunged or sealed from your record. This is simply down to how the law works.
This means that all future employers will be able to see you are a person who has committed a serious crime. You may also struggle to obtain credit, receive certain types of licenses, or even suffer increased difficulty defending yourself in court for situations like custody battles.
As such, to avoid damaging your future prospects, you should call our office for a free consultation as soon as possible after your arrest.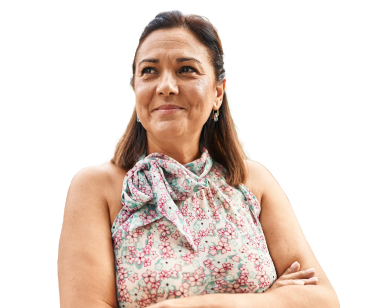 From the initial call to updates on your case status, we are here to get you answers.
Common Defenses for Willfully and Aggravatedly Fleeing a Police Officer
There are a number of precedents that your attorney can draw upon in order to defend your case in court.
An attorney from The Law Place will always personalize your defense to the exact and personal circumstances surrounding your case. However, they may utilize aspects of previous successful defenses, including:
There was no actual intention of fleeing or eluding the police.
A lack of awareness on the part of the accused of any injuries inflicted.
A lack of awareness by the accused that they were being pulled over at all.
The accused feared for their life when they were asked to pull over. This may be because of dark surroundings, unsafe terrain, or the area being particularly dangerous in some other way.
In addition to this, there are several requirements that the arresting officers have to fulfill for their arrest to be valid. They must:
Be driving an official patrol vehicle, featuring all of the correct jurisdictional markings and the correct agency insignia.
Have utilized the police lights and sirens in an attempt to make the defendant stop.
Be wearing full and correct law enforcement uniforms.
Your lawyer will work tirelessly to create a tailored defense to present to the court on your behalf. We have succeeded many times in the past at achieving a reduced or even entirely dismissed charge for those who choose us to represent them.
Contact The Law Place Today
If you have been accused of aggravated fleeing to elude, our law firm can help.
The team at our office have amassed over 75 years of experience defending people accused of similar vehicle-based crimes in every county in Florida. Our attorneys have the determination, skills, and compassion that you will need to guide you through the legal process and get the best result that is possible for your specific situation.
We also offer every prospective client a free case evaluation and consultation to discuss what they can expect, which includes full disclosure of our legal fees and an opportunity for us to work out an affordable payment plan together if required.
For a free, no-obligation consultation that is fully protected by the attorney-client relationship, call today on (941) 444-4444. Phone lines are open 24/7.