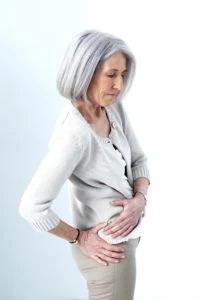 Unfortunately, with age, our joints do begin to noticeably deteriorate, and with this, it can cause pain. Many people report suffering from pain in their knees and hips as they get older. This pain can lead to them getting these joints replaced at some point. Luckily, we live in an age now where modern medicine has progressed and awarded us with the ability to regain this lost mobility and reduce the pain that accompanies the aging process. However, these invasive procedures do sadly possess their own risks, one of which is the possible negligence of the product's manufacturer. If a company has failed to safely design and/or produce a product, it can lead to horrendous, and in a worst-case scenario, fatal results. The replacement would ultimately have the opposite effect and instead, reduce mobility further and cause chronic pain.
If you or somebody you know has been the victim of a defective hip replacement, then there is the possibility of compensation. Here at our law firm, our team of personal injury lawyers possesses over 75 years of combined experience in dealing with cases such as your own. Our free consultation service will provide you with the opportunity to ask questions and learn what we can do for you, no strings attached.
Call our office today at (941) 444-4444. Phone lines are open 24/7.
Why Are Hip Replacements Necessary for Some People?
A hip replacement is a common medical procedure worldwide and can be given to adults of any age and for a variety of reasons. However, most metal hip replacements will be given to those aged between 60-80 years old. The goal of a hip implant is to provide the patient with a wider range of mobility, as well as a reduction in any pain they may experience because of this joint. Hip replacements are designed to be functional for at least 15 years before they need replacing.
Osteoarthritis is the most common cause of hip replacements in the United States, but there are many other conditions that can affect the quality of a hip joint. For instance, septic arthritis, rheumatoid arthritis, bone tumors, and hip fractures can all also lead to a need for a hip implant.
Due to hip replacement surgery being so invasive, it will only be carried out in situations where every other form of treatment has failed. For example, physiotherapy and steroid injections are both common alternatives to hip replacements. Patients must also meet all of the physical requirements needed to ensure they are healthy enough for undergoing surgery and the intensive recovery that follows.
The patient will be given either a spinal or general anesthetic before they receive their metal hip replacement. The surgery is completed through an incision into the hip. This allows for the surgeon to remove the damaged joint and then insert the implant or metal hip joint in its place.
Our team of dedicated attorneys fight and win for Floridians.
What Are the Most Common Forms of Hip Replacement Surgeries?
Hip replacements contain three main pieces: the ball, the stem, and the cup. There are three types of possible procedures that you could undergo:
Partial hip replacement – This is also known as a hemiarthroplasty. It is when only one part of the hip (most commonly the head of the femur) is replaced.
Total hip replacement – The surgeon will insert the hip stem into the patient's femur, which will provide stability. Following this, the head of the femur will be replaced with a ball and socket with a cup.
Hip resurfacing – This type of procedure is employed in an effort to improve symptoms or to postpone a total hip replacement. Implants do not have a very long lifespan and will need replacing eventually. A surgeon will replace the socket with a cup, and the head of the femur will be resurfaced instead of replacing it entirely with a ball. A metal cover will be placed on top of the femur that has a short stem inserted into the femur.
How Common Are Hip Replacement Surgery Lawsuits?
In all of the hospitals across Florida, 39% of these hospitals have at least one surgeon with a high adjusted complication rate, and across the United States, over 29,000 lawsuits have been filed against hip manufacturers. Florida is a state that has seen many of these lawsuits being filed. Zimmer, DePuy, and Biomet are all manufacturers at the heart of some of the most well-known hip replacement lawsuits at the moment. You will be entitled to compensation if you have experienced any adverse reactions because of a defective hip replacement device. Hiring a reputable personal injury lawyer will greatly aid in you receiving a reasonable settlement amount against these corporations.
We're Florida's top litigation team with over 75 years of combined experience
What Defective Hip Implant Effects Give Me Sufficient Grounds for a Claim in Venice, FL?
Below are some of the most common side effects that can come about following a faulty hip replacement:
Inflammation of the hip joint (occurs in 1% of cases)
Blood clots.
Migration of implant.
Allergic reaction.
Infections (this has the potential to lead to further consequences such as sepsis and hospitalization)
Reduction in mobility.
Damage to the bone.
Severe or chronic pain.
Your hip replacement lawsuit will rely on how badly the negative side effects of your implant have impacted your life. The faulty product will be grounds enough to file a lawsuit in Florida, but how much you receive will be based on the losses you have suffered because of your defective hip replacement. This type of case will differ from a standard medical malpractice or product liability case.
Contact a personal injury lawyer at The Law Place if you are questioning the eligibility of your case. Our lawyers will be more than happy to answer any questions you have in your free consultation. The success of your case will rest heavily on how good your representation is, so ensure you have an attorney you are confident in.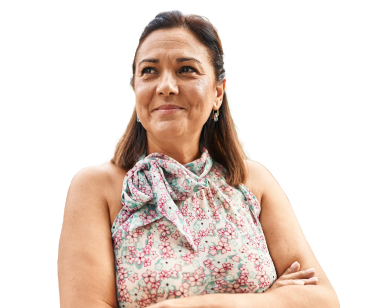 From the initial call to updates on your case status, we are here to get you answers.
What Is Metallosis?
Metallosis is a type of blood poisoning condition that develops when toxic metal particles are released into the bloodstream and soft tissue of your body. Defective hip replacements can cause this condition when two parts of the replacement rub against each other. This causes metal particles to enter the body, usually around the implant itself.
The effects of this can be severe. If metal poisoning is left to get worse over a period of time, this can introduce a serious risk to the person's health. In addition to this, the particles can cause lasting damage to bone, muscles, and the tissue that surrounds the implant, causing intense, chronic pain.
What Are the Defects in Terms of Design and Manufacturing?
Our team understands that deciding to undertake a major surgery such as a hip replacement is a decision you will make out of necessity. It is not a simple choice. Because of this, it is easy to recognize that you are too preoccupied mentally and physically preparing yourself for this surgery to consider in-depth what the likelihood of the product being defective is. Unfortunately, it is impossible to put absolute trust in every manufacturer and believe that they have provided you with a completely safe and trustworthy product. To make it easier, if you are considering hip implants, here are some of the companies whose products have been proven to have been ineffectually manufactured or designed:
Smith & Nephew
Smith & Nephew released their R3 Acetabular Hip System in the United States in 2009. This system was advertised as an innovative hip implant for broken bones, sports injuries, and severe joint injuries. Despite their many promises, these hip implants sadly led to many patients suffering from bone fractures, infections, and dislocations. All of their products were ultimately recalled in 2012.
Biomet
This company prides itself on manufacturing a multitude of metal-on-metal implants that can be used to replace hips, shoulders, and knees. However, the U.S Food and Drug Administration (FDA) has received many complaints stating that Biomet's M2a Hip Implant products have caused several health complications in its users, this includes Metallosis.
Zimmer Hip Replacements
Zimmer uses Kinectiv Modular-Neck Technology and has produced another product that has been reported to have caused several health issues amongst its consumers. By using forged metal to increase durability, the technology could have been very successful. However, because of the failure to properly construct their Zimmer Durom Cup or design a competent fixation surface, the company's deficiency caused many people to require a second hip replacement and suffer severe pain.
DePuy ASR and Pinnacle
In order to reduce wear and tear, many companies have explored using metal-on-metal designs in their products. DePuy Orthopaedics, a subdivision of the Johnson & Johnson company, has produced several joint replacement devices that have since caused health problems for their users. Issues included infections, pain, immobility, and Metallosis. The ASR XL Acetabular System was recalled because of the fact roughly 40% of all recipients needed another hip replacement surgery following serious side effects with this product.
Wright Medical Hip Replacements
The Wright Medical company has been around since 1950 and has designed, made, and sold multiple different models of hip implants over the last 70 years. Conserve Plus and the PROFRMUR Z system are two of their products that have seen the highest rates of deficiency. Over 200 reports were received by the FDA citing serious pain, metal poisoning, and device defects.
Stryker Rejuvenate and ABG II Modular-Neck Hip Stems
In 2012, two hip implant products produced by the Stryker company were recalled due to many reports of them causing a great amount of harm. Their seemingly innovative Rejuvenate and ABG II Modular-Neck Stems received hundreds of complaints after the products quickly deteriorated following implantation. The design was complex, involving many individual parts, which made the implant more anatomically accurate. Sadly, the corrosion of these many parts led to the loosening of the components, as well as the release of metal particles that then caused Metallosis in some users.
What Kind of Damages Could I Be Owed?
If you or somebody you know have been a victim of a defective hip replacement, then are a multitude of different types of damages you can seek compensation for. Some of the most common forms are as follows:
Medical expenses – If your metal hip implant has caused issues and meant that you have had to seek additional medical treatment, then you may be able to claim back these costs. Furthermore, if your hip replacement has inflicted long-lasting issues that will require ongoing care, then these projected costs could also be claimed back.
Lost income – It is, sadly, likely that after a defective hip replacement, you will have to have time off from work, especially if you have to go through with having a second surgery to fix the failings of the first. For any lost wages, you will be able to include these expenses in your settlement. Similarly, if your surgery means you are now unable to return to work, you can request compensation for a loss of earning potential.
Pain and suffering – Pain and suffering is a very complex type of damages. This includes any mental or physical suffering that has arisen because of your defective hip replacement. This also includes loss of enjoyment in life. An example of this is not being able to take part in a sport or activity you enjoyed before your surgery. Any people who apply for pain and suffering damages will most likely require a personal injury lawyer as these damages are extremely difficult to prove and then calculate into a reasonable settlement value.
Wrongful death – If you have unfortunately lost a loved one because of a defective hip replacement, then Florida Statute 768.21 means that you will be able to file a wrongful death This type of lawsuit will provide you and your family with a settlement that will cover any necessary funeral expenses and loss of consortium.
Are There Time Limits on My Hip Replacement Lawsuit?
If you, a friend, or a family member have recently experienced a defective hip replacement, then it is extremely important that you act as quickly as possible and seek a lawyer that can help with your case. In the State of Florida, Florida Statute 95.11 lays out that there is a very strict time limit on how long a hip replacement lawsuit has before it will not be heard in court. This statute of limitations means that after your faulty metal hip replacement, you will only have four years from the date of this to present your case to court. If you fail to do so, your lawsuit will be permanently barred. This means that you will be unable to receive the settlement value that you would otherwise be entitled to. If you have sadly lost a loved one because of a metal hip replacement, then the statute of limitations for filing a wrongful death lawsuit is reduced to two years.
In addition to this, Florida Statute 627.736 lays out that you will be required to seek medical care within two weeks if there is an issue with your replacement. This statute is for insurance purposes, as well as for your own safety. If these two weeks elapse, then the insurance companies working on your lawsuit settlement could use this as an excuse to devalue your claim or to completely disregard it. This is because, in terms of legalities, you have left it too late, and it could be argued your problems were not severe enough to put forward a lawsuit or accuse somebody of medical malpractice/product liability.
If you or a loved one have been a victim of a defective hip replacement, then contact The Law Place as soon as possible to organize a free case evaluation with our dedicated personal injury lawyers.
Why Should I Pursue Product Liability or Medical Malpractice Lawsuits?
If you believe your life has been significantly affected because of your defective hip replacement system, then it highly advisable that you consider filing a lawsuit in response. It is the sad truth that some companies do not always stop the manufacturing of a faulty product or recall these products, despite knowing about its dangers. Filing lawsuits against these companies can result in you sending a message to them so that they cannot deny these faults and further endanger the lives of their consumers simply in the name of making a profit. Contact The Law Place today to learn how our legal services can help you with your legal journey, call today to organize a free consultation.
Contact a Personal Injury Lawyer at The Law Place Today!
If you have suffered because of a defective metal hip replacement device, then the attorneys at The Law Place are ready to help. These lawsuits can greatly aid when you have to pay back these large medical bills and to help any mental or physical suffering you have endured. Our law firm in Venice, FL., has the experience you will need to make these large corporations take responsibility for their mistakes. Our attorneys will use their 75 years of combined experience to make sure that your voice is heard and you receive the justice you deserve.
Call our practice in Venice today to schedule a free consultation where you will have the opportunity to seek confidential legal advice, no strings attached. Our personal injury lawyers will be able to provide you with a case evaluation so that you are well informed and know what the best next step is.
Call us now at (941) 444-4444. Phone lines are open 24 hours a day, 7 days a week.