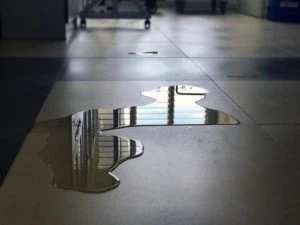 Property owners in Bradenton, FL., must ensure that their premises maintain safe conditions for all those who enter. They also have a duty to warn others of potential risks. However, despite this law, many individuals become injured on public and private property due to no fault of their own.
If you've become injured on someone else's property, whether it was a business location or a personal residence, you could be facing significant medical bills, severe bodily harm, and other high associated costs. However, you don't need to suffer alone. You can work with a Bradenton premises liability lawyer experienced in a wide variety of specialisms, including slip and fall cases here at The Law Place.
The Law Place is a law firm made up of experienced premises liability lawyers. We work around the clock and with a team approach to win personal injury and unsafe property cases for our clients across Bradenton and the wider State of Florida. We can help you to work out whether you might be entitled to compensation and to ensure that property owners are held liable for any injuries you have received.
If you've been involved in a slip and fall accident or have been injured on private or company property, contact us today to schedule a free consultation with a personal injury and premises liability lawyer near you. Call us 24 hours a day, 7 days a week on (941) 444-4444.
Property Negligence and Premises Liability in Bradenton, FL.
Whilst property negligence and liability cases are similar. There are some key differences between the two in the eyes of Florida Law:
Property Negligence
Property negligence occurs when an individual or company breaches the duty of care. This means that they have endangered the safety of others through direct action or by failing to act appropriately.
In order to prove that property negligence has occurred, a lawyer will need to show that:
The defendant owed you a duty of care whilst you were on their premises.
The defendant breached this duty of care.
You became significantly injured as a direct result of this breach of duty.
Premises Liability
Premises liability cases can still be cases of negligence. However, they occur due to unsafe conditions in a property rather than through directly negligent behavior of another individual.
According to Florida Statute 768.0755, in order for premises liability to have occurred, a premises liability lawyer will need to be able to prove beyond reasonable doubt that property owners or business establishments had actual knowledge of an unsafe condition and did not take actions to remedy it. This can be achieved by finding evidence that:
The unsafe condition existed for an amount of time that property owners should have been aware of its existence.
The unsafe condition occurred on a regular basis and, therefore, should have been a foreseeable risk.
The property owner made no reasonable attempt to warn any visitors of an unsafe condition or potential risk.
Florida also operates under an 'attractive nuisance' rule which states that any property feature which could be appealing to children must be child-proofed or adequately signposted to avoid injury or accident.
Our team of dedicated attorneys fight and win for Floridians.
Common Property Negligence and Premises Liability Cases
Any individual can become responsible for negligence should an accident happen on their property. This can be the case for business premises as well as private property under certain conditions.
Premises liability and property negligence occur due to:
Slip and Fall Risks
Slip and fall accidents are the most common types of property negligence cases in the State of Florida. They can occur when wet, slippery floors are not properly signposted or as a result of tripping hazards such as wires and equipment.
A slip and fall accident can be particularly serious depending on the surroundings, especially in the case of hard, concrete floors or for stairway trip and fall incidents.
Faulty Equipment
Faulty equipment injuries can include electrical shortages, broken doors or windows, loose handrails, or faulty elevators. In this case, a property owner and an equipment manufacturer could be held liable for any injuries caused by a malfunction.
Potential Hazards
Property features that fit into this category may not necessarily be hazardous by nature, but come with certain risks. This includes swimming pools and hot tubs or even things like heavy doors and walk-in refrigeration units.
Acts of Nature
Whilst property owners cannot control acts of nature, such as dangerous weather, they could be held liable if an injury occurs. This could be the case, for example, if poor weather is a regular concern for their premises and they failed to adequately prepare for it.
Premises Liability Law Terminology
There are three key terms to understand when it comes to Bradenton premises liability cases. Each has specific implications for the rights of an individual involved in a property injury case:
Invitees – An invitee is an individual who is directly invited onto the property by a business owner or who enters business premises for its intended use. This could be the case, for example, if you were shopping in a grocery store or drinking at a bar. Invitees have the greatest protection when it comes to property negligence and liability law and also is the most common type of plaintiff for cases such as these.
Licensees – A licensee is someone who enters a property without being directly invited or who enters a business premise but does not use its services as intended. For example, an individual would be classed as a licensee if they entered an 'employees only' area of a bar or convenience store, as they would have acted beyond what was included in an invitation of custom.
Trespassers – A trespasser is someone who has entered a property or business premise illegally, without an invite from the property owner. In this case, the only duty of care from a property owner would be to not intentionally harm or endanger a trespasser and to warn them of current dangers.
Your rights and your eligibility for compensation will differ depending on which category you fit into. However, here at The Law Place, we're able to defend you regardless of your legal status. Contact us today to receive a free initial consultation with a Bradenton personal injury lawyer.
We're Florida's top litigation team with over 75 years of combined experience
Personal Injury Compensation for Unsafe Premises Accidents
Types of compensation you could receive for a slip and fall case or another type of property negligence injury include the following:
Medical bills – The most common economic damages awarded in a Bradenton premises liability case are medical expenses. This can include ambulance travel, doctor's fees as well as rehabilitation and medication costs.
Lost wages – If your injuries are significant enough to warrant time away from work, you could receive compensation for any lost future income.
Property damage – If your property has become damaged, owner negligence, or unsafe premises, you could be awarded some compensation for this. This could be the case, for example, if inadequate security or locking devices in a hotel led to your property becoming damaged or stolen in a break-in.
Pain and suffering – It also possible to be awarded non-economic damages after an unsafe premises accident or injury. This includes any emotional or mental distress or reduced quality of life that you may have suffered due to a serious injury.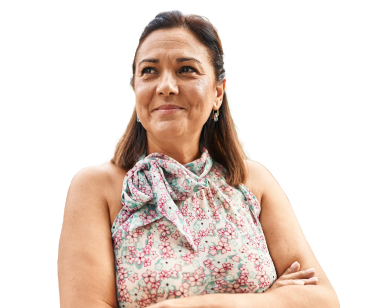 From the initial call to updates on your case status, we are here to get you answers.
Filing a Premises Liability Claim in Bradenton
If you've been injured on someone else's property in Bradenton, FL., you can work with a premises liability attorney to claim compensation from the property owner. Your lawyer will communicate with the property owner's legal representation in order to reach an agreed compensation amount. Once a settlement agreement has been reached, you will receive money for damages.
A typical premises liability case will usually be settled out of court because the majority of property owners want to avoid expensive legal fees and a public trial. The damages awarded in a courtroom for a premises liability lawsuit also tend to be much higher.
Filing a Premises Liability Lawsuit in Bradenton
If you are unable to reach a settlement agreement or your lawyer feels you could be entitled to more compensation than you are being offered, you also have the option of filing a premises liability lawsuit. This means that your case will be brought to a court of law where a jury will decide an amount of total damages as well as how these will be awarded. For a comparative negligence case, the jury will also decide how damages will be divided between the plaintiff and the defendant.
You will have up to 4 years from the time of an incident to file a lawsuit against a property owner if you become injured.
Florida's Comparative Negligence Rule
Florida operates under a comparative negligence rule when it comes to personal injury liability. This means that if you become injured through the negligence of a property owner or through unsafe property conditions, your potential share of the fault will be brought into question.
For example, you could have become injured, for example, in a slip and fall accident. However, you could also have been running, jumping, or acting inappropriately. In this example, your own carelessness may have contributed to an accident or made your injuries more severe.
For cases such as these, through comparative negligence, you will be awarded a percentage of total damages based on your share of liability. In a case where damages total $100,000, but you were judged to be 10% at fault for causing an accident, you will receive 90% of the damages.
If you've been injured through unsafe premises or property owner negligence, regardless of whether or not you share some of the fault for the accident, get in touch with The Law Place today to schedule a free consultation with one of our premises liability lawyers. We can help to try to reduce the percentage of fault allocated to you and help you achieve the level of compensation you deserve.
Why Work with a Bradenton Premises Liability Lawyer
Experienced premises liability lawyers can help you to:
Understand Your Legal Rights
Many people who become injured on another's property are unsure about where to turn in order to understand their rights. The right law firm can help you to better understand your legal status, as well as helping you to work out whether or not you have a case. Personal injury and premise liability law is complex and difficult to navigate on your own. So, you want to be sure you properly understand your rights in order to avoid jeopardizing your claim.
Prove Property Owner Liability
It can be difficult to prove liability in a property negligence case without the right legal help. A Florida personal injury and premises liability attorney will be able to help prove liability by:
Talking to witnesses.
Looking at any surveillance footage.
Analyzing any evidence you have collected.
Using any property inspection reports.
Build a Strong Defense
It is possible that a property owner could argue you were fully or partially at fault for your accident. This will limit the compensation they will be prepared to give you in a settlement agreement and could prevent you from receiving the right level of compensation in a court of law.
Working with a law firm will mean that you have the benefit of strong legal defense on your side. Your lawyer will look at all the available evidence, as well as cross-examining the defendant in court in order to defend your rights and help you to receive the right level of compensation for your case.
Contact The Law Place – Premises Liability Lawyers
If you've been injured on someone else's property, contact The Law Place today to receive a free case evaluation. You could be entitled to compensation whether or not you were partially at fault for the accident.
Our law firm is experienced in a wide variety of Bradenton premises liability cases, including slip and fall accidents, faulty equipment, improper security provisions, poor lighting, and more. The majority of our attorneys have an AVVO rating of 10.0, the highest available award. So, you can be sure that your case is in safe hands.
Schedule a free consultation with one an experienced Florida personal injury attorney near you today on (941) 444-4444. Phone lines are open 24/7.