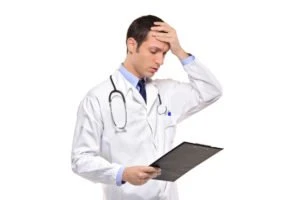 Being able to trust your doctor will positively impact not only your current treatment but also your general health. Having this trust broken due to medical malpractice can have devastating consequences. Therefore, our lawyers work hard to bring justice to victims of medical malpractice in order to prevent any further mishaps and contribute to a safer practice.
Medical malpractice is a legal term that refers to a medical professional's action or inaction causing personal injury to a patient, for example, by worsening their illness or, in the worst case, leading to wrongful death. One little mistake can change your life forever, and if it happens, it is important to utilize your right to claim compensation.
The Law Place is a law firm based in the State of Florida, which has more than 75 years of experience helping patients that suffer from personal injury as a consequence of medical malpractice. Our North Port team of medical malpractice lawyers has vast experience in the field and will provide you and your loved ones with the highest quality services to make sure that all your rights are fulfilled. If you are dealing with medical malpractice or need legal advice regarding this matter, do not hesitate and contact us at (941) 444-4444 to schedule a free consultation. We are here for you 24 hours a day, 7 days a week.
Medical Malpractice in North Port, FL.
According to a recent study conducted by researchers from John Hopkins University, medical malpractice is the third-leading cause of death in the United States, ranking after heart disease and cancer. This means that more than 250,000 deaths per year would be preventable by exercising due care and adhering to correct working practices. Since medical malpractice is much more common than we might expect, it could easily happen to you. If you suffer the consequences of medical malpractice in North Port, FL., then you are entitled to compensation, so do not hesitate to claim it. Our medical malpractice lawyers at The Law Place office in North Port, FL., will assist you. Schedule a free consultation to learn more information and find out your options.
What Is Considered Medical Malpractice in North Port, FL?
Medical malpractice is a broad term, which includes a wide range of physicians' actions or inactions. Get in touch with one of our medical malpractice lawyers immediately if any of the following examples ring a bell:
Your physician did not arrange a proper medical examination for you.
You were discharged from medical care too early.
You did not receive a proper follow-up appointment.
Your physician did not record your medical history.
Your medical history was not taken into account.
Your symptoms were assessed incorrectly.
Your physician failed to provide a correct diagnosis and treatment.
You were

misdiagnosed

.
Your physician ignored or misinterpreted your laboratory results.
You had to undergo unnecessary surgery.
You suffer from surgical errors.
You were given the wrong medication or dosage.
If any of these examples sound familiar, do not hesitate. Contact our medical malpractice lawyers immediately for a free consultation. Time is of the essence. It is important to hold the negligent party accountable to prevent any decline in the quality of medical care, both in North Port and throughout Florida.
What Are the Conditions for Filing a Medical Malpractice Lawsuit in North Port, FL?
In order to qualify for a medical malpractice lawsuit in North Port, FL., your case needs to fulfill the following conditions:
Existence of a patient-physician relationship – Medical malpractice must occur within a patient-physician relationship for you to be able to claim. This means that you can only file a lawsuit against a physician who provided (or was supposed to provide) medical services to you.
Negligence – Some form of negligence must have occurred for you to be entitled to file a medical malpractice lawsuit in North Port, FL. All medical professionals must provide their services with due care. Otherwise, it is considered negligence. Our medical malpractice attorney will acquire a report from a medical specialist, evaluate the actions of the physician in question, and assess whether the condition of due care was fulfilled.
Personal injury because of the negligence – It must be proven that the physician's negligence directly resulted in your personal injury or worsened your condition for your personal injury lawyer from The Law Place in North Port, FL., to pursue a medical malpractice lawsuit against them.
If your case meets all the above criteria, contact our office in North Port, FL., and request a free consultation with one of our medical malpractice lawyers as soon as possible. You must begin your case within the 4-year statutory period set by Florida Statute 95.11. It is very probable that you are entitled to compensation. However, we do not recommend that you pursue this matter on your own. Medical malpractice cases are very complex and require top medical malpractice lawyers with many years of experience in this particular area of the Florida legal system.
Most Common Consequences of Medical Malpractice
Medical malpractice includes different types of negligence. Therefore, the consequences and their seriousness can vary a lot, from physical and psychological impact to financial difficulties. Below, you can find some of the most common consequences of medical malpractice. If they happen to you, you have the right to compensation in Florida.
Medication Overdose and Allergic Reactions
It is the duty of every medical professional to make sure that you are given the correct medication at the right dosage, which considers your medical history. If they fail to do so, it can lead to personal injury, serious health problems, or grave allergic reactions.
Infection
It sounds unbelievable, but patients can get infected in a hospital during surgery due to incorrect sterilization of surgical equipment. Such infection can worsen your health or even lead to death.
Consequences of an Unnecessary Surgery
In some cases, physicians prescribe surgery even though there are other ways to treat the patient. The patient then undergoes unnecessary pain and prolonged recovery, which impacts not only their mental health but also their financial situation.
Increased Medical Bills
Medical malpractice and the injuries caused by it can create further health problems. As a result, the patient might need to visit their physician's office more often, which leads to higher medical expenses. You ought to be compensated for this unnecessary and preventable cost of the physician's negligence.
Job Loss
Injuries incurred by medical malpractice can be limiting to such a degree that they result in job loss if the patient is no longer able to perform the required work. This can impact both their mental health and their financial situation and so should be compensated accordingly.
Prolonged Loss of Income
Many injuries caused by medical malpractice require a prolonged recovery period, forcing the patients to take a leave of absence from their work. This often means a prolonged loss or reduction of their wage.
Wrongful Death
In the worst case, medical malpractice can even lead to the patient's death. This may happen, for example, due to the physician's lack of attention during surgery or by prescribing incorrect medication. Such a loss negatively impacts not only the mental health of the patient's loved ones but also the family income. According to Florida's wrongful death act, outlined in Florida Statutes 768.16, certain family members have the right to pursue a case for the death of the loved one. If this is your circumstances, call us immediately to schedule a free consultation with our medical malpractice lawyers.
Why Is The Law Place the Right Law Firm to Handle Your Medical Malpractice Case in North Port, FL?
The Law Place is an established law firm with more than 75 years of experience and with an office in almost every county in Florida. Unlike other law firms in the area, our team of top professionals will work tirelessly to provide you with legal support and ensure the best possible outcome for your case. All of our medical malpractice lawyers work together as a team, and their combined knowledge and experience further increases the quality of our services. Most of our attorneys are rated 10.0 by AVVO, which is the highest possible ranking an attorney can achieve.
Free Consultation and Outstanding Availability of Legal Support Services in North Port, FL.
The Law Place offers a free consultation to any potential medical malpractice case client. This means that you have a chance to consult an experienced medical malpractice lawyer from The Law Place office in North Port, FL., for free before you commit to anything.
So, if you suspect that you or a loved one might be a victim of medical malpractice, do not hesitate to schedule a non-binding, free consultation with us. Let us take care of everything while you rest and focus on your recovery.
Our operators are available 24 hours a day, 7 days a week at (941) 444-4444.