Florida Statute 316.027 defines serious bodily injury as an injury to any person, other than the defendant, that involves a physical condition that creates:
a substantial risk of death,
a protracted loss or impairment of the function of any bodily member or organ,
a serious personal disfigurement.
A serious bodily injury goes beyond a minor or superficial injury, which a person could recover from quite quickly. Essentially it consists of a physical injury causing substantial pain and inconvenience to the individual, which will take a long time to heal, or may never fully heal at all.
If you have been involved in an incident that led to serious bodily injury in Florida, then you should speak to a personal injury lawyer. They will help you through the legal process so that you can focus on your recovery. At The Law Place, we are available 24 hours a day so you can get the clarity you need when you need it most.
Contact us now on 941-444-4444 to arrange a free consultation.
What You Need to Know About Serious Bodily Harm in Florida
'Serious bodily harm' or 'serious bodily injury' are legal terms that often arise in criminal cases in Florida. This terminology is a way of distinguishing this type of harm from other kinds of harm, such as emotional anguish, phycological harm, and financial hardship. An intentional or accidental act can lead to severe bodily injury.
This type of injury leaves the victim with life-changing injuries and is therefore taken very seriously and often results in hefty fines for the defendant. These fines are designed to compensate the victim for any medical bills, lost wages, and emotional anguish, including past, present, and future. Although no amount of money can make up for the suffering caused by these types of accidents, it is necessary compensation so that the victim can live their life as comfortably as possible.
Our team of dedicated attorneys fight and win for Floridians.
Examples of Serious Bodily Injury
The laws in each state can vary in their definitions of serious bodily injury. According to Florida statute 316.027, the definition is
"an injury to a person … which consists of a physical condition that creates a substantial risk of death, serious personal disfigurement, or protracted loss or impairment of the function of a bodily member or organ."
Examples include:
Loss of limb, either actual or functional.
Severe burns or cuts.
Severely broken bones.
Severe disfigurement.
Spinal injuries.
Brain damage.
Head and neck injuries.
Permanent scarring.
This is not a comprehensive list, and other types of serious injury can qualify. Because we know that personal injury cases are rarely straight forward, we offer a free consultation. That way, you can make an informed decision on how to proceed with your case.
Common Causes
Serious bodily harm is often connected with both non-intentional and intentional circumstances, such as:
Severe car accidents.
Car accidents involving someone driving under the influence of alcohol or drugs.
Battery, a criminal offense involving unlawful physical contact, usually involving reckless behavior. Although they may have intended the act, they may not have considered the outcome.
Robbery.
Assault, a criminal offense involving intentional violence or a threat of violence.
Construction accidents.
Accidents involving heavy machinery and power tools.
Accidents involving defective products.
We're Florida's top litigation team with over 75 years of combined experience
Criminal Cases
In criminal cases, serious bodily injury can alter the outcome of a ruling. If a case causes serious bodily harm to the victim, it could elevate a misdemeanor charge to felony status. While a misdemeanor is considered a minor offense, a felony is serious and comes with more substantial penalties. For example, someone could be charged with battery, which is generally a misdemeanor. However, if the battery leads to serious bodily injuries, the defendant could face a felony charge. Another common example is a DUI (driving under the influence). A DUI is often a misdemeanor, but if the defense actions caused serious bodily harm, the charge might be elevated to a felony.
Florida Statute 775.083 designates penalties for felonies and misdemeanors. If the case is treated as a felony, then it could result in a prison sentence of at least a year, as well as hefty fines. Punishments vary depending on the severity of the injuries, how they were sustained, and the quality of the representation. When navigating the court system, it is essential that you have proper representation, whether you are the defendant or the victim.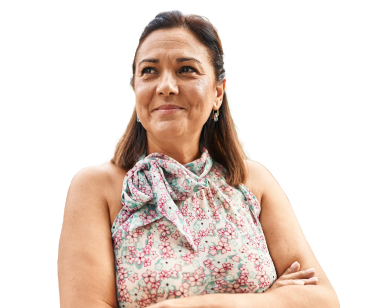 From the initial call to updates on your case status, we are here to get you answers.
The Law Place
If you were involved in an incident that caused a serious bodily injury in Florida, then you should speak to The Law Place as soon as possible. We have over 70 years of combined experience dealing with similar cases. Do not navigate the legal system alone; get the help you need today. Contact us now on 941-444-4444.