The State of Florida has some of the best roads in the United States for motorcycle riders to go for a drive. The scenic routes and beautiful scenery of Port Charlotte attract many motorcyclists every year. This, however, means that many motorcycle crashes happen every year in Port Charlotte. The National Highway Traffic Safety Administration (NHTSA) has published the data that in 2018, 4,985 people were tragically killed in motorcycle accidents in the United States. This is a truly upsetting number of lives lost. Fortunately, most Port Charlotte motorcycle accidents do not result in fatalities. Typically, victims of motorcycle accidents will suffer serious injuries.
One of the most common causes of motorcycle accidents in Port Charlotte is cars and other motor vehicles changing lanes unsafely. If you or a loved family member has suffered serious injuries in a car or motorcycle accident, you should call one of our motorcycle accident lawyers today. At The Law Place, we have helped countless clients win the justice that they deserve from insurance companies. A Florida personal injury attorney at our law firm can help you. We have practice areas all over Florida, so if you have suffered a motorcycle accident in Florida, we have a lawyer near you. To schedule your free legal consultation, call today at (941) 444-4444.
What Is the Average Payout for Motorcycle Accidents?
Every motorcycle accident case in Port Charlotte is different. Therefore, it is very difficult for our motorcycle accident attorneys to estimate the average payout for motorcycle accidents. There is no such thing as an "average payout." Several factors will impact the amount of compensation you are entitled to by an insurance company. Some of these are:
The severity of your motorcycle accident injuries.
Your insurance company policies.
The severity of damage suffered to your motor vehicle.
The insurance company policies of the party-at-fault.
If you have been hurt in an auto accident in Port Charlotte by a negligent driver and are wondering how much your Florida accident case could be worth in compensation, contact a motorcycle accident lawyer today. In a free case evaluation, one of our motorcycle accident lawyers will be able to briefly examine your case to give you an idea of what kind of payout you could expect to achieve for your case.
Our team of dedicated attorneys fight and win for Floridians.
Should I Get a Motorcycle Accident Lawyer?
If you have suffered injuries in a motorcycle crash in Port Charlotte, the decision is purely yours whether you decide you want the help of a personal injury to help you recover damages or not. No matter the severity of your motorcycle accident, if you have suffered injuries, our law firm recommends that you at least approach a personal injury attorney for a free consultation.
You are legally able to file a claim for your injuries to your insurance company in Florida on your own. However, having an accident attorney working on your case will greatly improve your chances of winning the maximum amount of compensation you deserve for your injuries. It is also beneficial to have a motorcycle accident attorney working on your case because:
It lessens the chance of an insurance company denying your claim.
It will help you avoid insurance companies pressurizing you into accepting a low-ball offer.
It will ensure that insurance companies will accept that your injuries were directly related to your motorcycle or car accident.
What Are the Odds of Surviving a Motorcycle Accident?
The Insurance Information Institute (III) has reported the data that motorcycle drivers are twenty-seven times more likely to lose their lives in an auto accident than those driving another vehicle.  They also reported that motorcyclists are eight times more likely to suffer serious injuries in an accident.
Although these are not pleasing figures, you can feel slightly at ease knowing that most Florida unsafe lane change motorcycle accidents do not result in fatalities. Nevertheless, if you have tragically lost a loved one in one of these motorcycle crashes, you should contact an experienced accident lawyer serving near you. Losing a loved one is incredibly painful. We would like to help you receive some justice. Call The Law Place today to schedule your free consultation.
We're Florida's top litigation team with over 75 years of combined experience
Why Is It More Likely That I Will Be Injured on a Motorcycle?
You are far more likely to suffer injuries on a motorcycle than those in cars because a motorcycle simply does not have the same kind of safety features that a car has. For example, a car has an airbag that can absorb some of the shocks following an impact in an accident, and a motorcycle does not.
Additionally, motorcyclists are far more likely to be thrown off their motorcycles in a crash. This is because they do not have an outer shell to prevent them from being launched. Some more reasons why motorcyclists are far more likely to suffer serious injuries in motorcycle crashes are:
Motorcyclists can be difficult to see, especially at night.
Motorcyclists who are not wearing a helmet can be severely injured.
Motorcyclists do not have seatbelts.
Some motor drivers forget to check their blind spots for motorcyclists.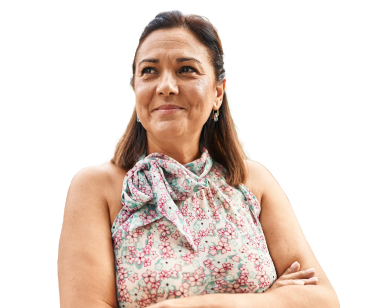 From the initial call to updates on your case status, we are here to get you answers.
What Should I Do if I Witness an Unsafe Lane Change Motorcycle Accident?
If you witness a motorcycle accident in Port Charlotte, you should try and helped those involved if it is safe to do so. It is important to check for injuries. If a person looks like they are seriously injured, do not try and move them. You must call 911 as soon as you so that the medical first responders can arrive at the scene quickly.
We would advise that you seek the contact details of any witnesses who saw the motorcycle accident take place. Their statements could greatly improve the chances of the victim receiving compensation from insurance companies at a later date.
Who Is Responsible for Most Motorcycle Accidents?
Most of the time, a car driver will be at fault for causing a motorcycle accident. However, when these cases go to court, a judge will examine the actions of all parties involved before deciding upon who the negligent driver is. In unsafe lane change accidents, it is typically the drivers who made the unsafe maneuver that will be held responsible for the motorcycle accident in Port Charlotte, FL.
Regardless, at The Law Place, we would strongly recommend that you contact an injury attorney for some legal advice in a free consultation. An attorney will be able to answer all of your questions and advise you of your best course of legal action. Having an attorney fighting for your case will be hugely beneficial for you. They will be able to investigate your accident to gather all of the necessary evidence to build you a strong case. To find out more, don't hesitate to call today in Florida.
Why Do Drivers Make Unsafe Lane Changes in Port Charlotte?
Some of the ways that drivers make unsafe lane changes in Port Charlotte are that they don't use their turn signals, they don't check their blind spot, and they drive negligently. Drivers will drive negligently for many reasons but here are just a couple of reasons why they do:
Driving under the influence (DUI) – In Florida, it is illegal to drive under the influence of alcohol and/ or drugs. However, many drivers ignore this law and operate vehicles intoxicated anyway. DUI is a very serious crime because it is incredibly dangerous. Drivers who are intoxicated tend to have slower reaction times and poor judgment skills. The penalties for DUI are highlighted under Florida Statute 316.193.
Distracted Driving – This is becoming a more common cause of these accidents. Today, more than ever before, drivers are more likely to be distracted by their cell phones, navigation systems, passengers, food, and so on. These distractions can cause them to change lanes unsafely and cause an accident.
Who Investigates Port Charlotte Motorcycle Accidents?
In Florida, motorcycle accidents tend to be investigated by the Florida Highway Patrol and/ or local police. If you have been injured in an accident, we would highly recommend that you consider hiring a lawyer to do their own investigation of your accident. It can be helpful having someone you can trust investigating your case to ensure that nothing gets missed. For more information, please don't hesitate to give us a call today for a free consultation. We will happily answer all of your questions and offer you all the legal advice that you desire.
What Are the Common Injuries Sustained in Motorcycle Collisions?
Victims of motorcycle accidents suffer a whole variety of injuries. If you have suffered an injury in an accident, no matter the severity, we strongly recommend that you seek the medical attention of a doctor. You don't have to fear the medical bills. We can help you recover these costs. Your health and well-being are paramount.
Some of the common injuries suffered in these accidents are:
Traumatic brain injuries.
Spinal cord damage.
Neck and back injury.
Traumatic head injuries.
Internal organ injuries.
Lacerations, burns, cuts, and bruises.
What Compensation Could I Receive for My Injuries in an Insurance Claim?
At The Law Place, we have helped countless clients who have suffered injuries in accidents win compensation. Some of the most common damages that we can help clients receive for their injury include:
Past and future medical bills.
Present medical bills.
Lost wages.
Property damage.
Reduced earning capacity.
Pain and suffering.
Wrongful death.
Do I Need to Contact a Personal Injury Lawyer Quickly?
If you have suffered an injury in a motorcycle accident in Port Charlotte, FL., you must act quickly. This is because of Florida's strict statutes of limitations. You can find these laws in more detail at Florida Statute 95.11. The law states that people who have suffered an injury in an accident only have four years to file a compensation claim. Once these four years have expired, their cases will be barred, and they will forever be unable to win the justice they deserve.
These statutes are even stricter on those who have lost loved ones. If you are planning on filing a claim for wrongful death, you only have two years to do so following the accident.
Therefore, you must act quickly. It may feel like you have got plenty of time, but you will be surprised at just how quickly the years can pass.
How Much Do Port Charlotte Motorcycle Accident Attorneys Cost?
We understand how daunting it can feel hiring a lawyer. Most people assume hiring a lawyer is expensive and are afraid to do it. We would like to reassure you that this is not the case at our law firm. We work on a contingency basis. This means that you will not have to pay us a cent upfront. All of our legal fees will be deducted from the final settlement we successfully win for you. Therefore, you never have to worry about being out of pocket.
This also means that if we are unsuccessful, you do not have to pay us anything. The Florida State Bar Association monitors the contingency work of all Florida law firms, and we follow their rules incredibly closely. Please call us if you have any further questions.
Contact The Law Place Today!
If you have suffered an injury in a motorcycle accident in Florida, contact us today for a free consultation. We can help you win the compensation and justice that you are entitled to.
Our office is available 24 hours a day, seven days a week, to listen to your call. To schedule your free legal consultation with a highly skilled and experienced motorcycle accident lawyer, call us now at (941) 444-4444.