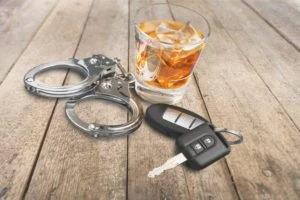 It is well known that Florida, and specifically Sarasota County, are hot spots for DUI arrests. Although most are charged as misdemeanors, some especially serious cases are prosecuted as felony offenses. A felony DUI can ruin someone's life, wreaking havoc on finances and potentially ending in years of jail time. Not only that, but someone convicted of a felony DUI will have that record follow them for life, impacting employability and the way others view their character.
If you have been charged with a felony DUI, don't hesitate to pick up the phone and call The Law Place today. Our Sarasota criminal defense lawyers are some of the best in the business, offering an excellent attorney-client relationship across the State of Florida. With over 75 years of experience, you'll feel safe knowing your case is in the right hands. We offer a free consultation with one of our qualified Sarasota criminal defense attorneys so you can know your options before making any decisions.
Don't wait until the last minute to start preparing your DUI defense.
Call The Law Place now at (941) 444-4444.
What Is a DUI?
Contrary to popular belief, drinking and driving is not a crime in the State of Florida. However, it is a criminal offense to drive after drinking to the point of impairment. This is known as a DUI, otherwise known as driving under the influence.
Florida has a BAC (blood alcohol content) limit of .08. If you are a CDL holder driving a commercial vehicle, this is decreased to .04. There is a zero-tolerance policy in place for minors and persons under the age of 21, with a BAC limit of a mere .02, the equivalent of a single drink. Anyone caught driving over these set limits can be arrested and charged with driving under the influence.
Police officers measure driver impairment in several ways before conducting chemical tests for BAC. Law enforcement uses field sobriety tests to do this, including:
Horizontal Gaze Nystagmus (HGM) – Tracking driver eye movements for irregularity or an inability to focus.
One-leg stand – The officer instructs the suspect to stand on one foot and perform simple tasks that measure coordination.
Walk-and-turn – Suspect walks in a line for a certain number of steps, then turns on their heel at the officer's command, also measuring coordination.
Although field sobriety tests are fairly subjective, they can be used as justification to arrest individuals who fail them. Try to take note of everything that happens during your field tests. This can be useful information for your defense.
What Qualifies as a Felony DUI in Sarasota, FL?
While many people might think that any DUI is a felony, this is not the case. First and second DUI's are typically charged as misdemeanor crimes. Felonies are usually only given to those charged with a third or fourth DUI. A felony is a crime punishable by a maximum sentence of more than 1 year in prison.
Although it is rare, first or second DUI's can be upgraded to felony charges as well. If your DUI caused bodily injury or high amounts of property damage, you could be charged with a felony.
Florida Statute 316.193 lists a third DUI within 10 years of a previous conviction, and a fourth DUI, as felonies in the third degree.
If you have been charged with a felony DUI, you need to enlist the aid of a qualified Sarasota DUI lawyer immediately. Without one, you risk imprisonment, fines, and long-term consequences affecting your family and career.
Is Jail Time a Possibility for a Felony DUI in Sarasota, FL?
Third-degree felonies, such as some third DUI's and all fourth DUI's, are indeed punishable by jail time. The amount you could be sentenced to if you are convicted will vary depending on the nature of the event and what the judge deems necessary. The following schedule lays out how much time you could be facing for a felony DUI charge:
Third DUI
If more than 10 years after a previous conviction, a third DUI is a second-degree misdemeanor punishable by up to 1 year in jail.
If within 10 years of a previous conviction, it is punishable by up to 5 years in prison.
Minimum 30 days of jail time with 48 hours being served consecutively.
Fourth DUI
Punishable by up to 5 years in prison.
If the defendant is considered a habitual violent offender, imprisonment is at the court's discretion, typically not more than 15 years.
Without a criminal defense attorney present at your trial, you risk being imprisoned for an extended period. Don't risk your freedom. Call The Law Place now to discuss your options.
What Are the Fines for a Felony DUI in Sarasota County?
In addition to jail or prison time, felony DUI's carry heavy fines that can cripple defendants financially. The fine schedule for felony DUI's is as follows:
Third DUI
Not less than $2,000 or more than $5,000.
Recorded BAC level of .15 or above (considered dangerously drunk), not less than $4,000.
If there was a minor in the vehicle at the time of arrest, not less than $4,000.
Fourth DUI
Not less than $2,000.
Recorded BAC level of .15 or above, not less than $4,000.
If there was a minor in the vehicle at the time of arrest, not less than $4,000.
Why Was My License Suspended Before My Felony DUI Trial in Sarasota?
In Florida, a DUI is an administrative charge in addition to being a criminal charge. This means that the Florida DMV has the authority to suspend your license, even if you were not convicted of a DUI at trial. The authority to do this is given under Florida Statute 322.2616, known as implied consent law. By receiving a license to drive, you agree to abide by the road rules of the state. This includes not drinking and driving. Your driving privileges are voided when you are arrested for a DUI offense.
When you are arrested for driving under the influence, the arresting officer will typically strip you of your physical driver's license. The State of Florida allows you to use your DUI ticket as a driving permit for 10-days, after which your license is officially suspended.
You can apply for a hardship license within this period. The paperwork is complex and time-consuming, requiring you to visit the DMV, police station, and clerk's office multiple times.
Hiring a qualified DUI attorney will allow them to file the necessary paperwork on your behalf, relieving you of one of the many headaches that a DUI charge can cause. Being granted a hardship license is not guaranteed, but your chances increase with the aid of a Sarasota criminal defense lawyer.
How Can a Sarasota Felony DUI Be Dismissed?
A Sarasota criminal defense lawyer will approach the defense of your case in several ways. Although getting a DUI charge, especially a felony offense, dismissed is not guaranteed, there are strategies that your DUI attorney can employ to increase the chances. These include but are not limited to:
Challenging the results of field sobriety tests.
Contesting the results of chemical tests (blood, urine, breathalyzer).
Challenging the legality of the initial traffic stop.
Arguing the legitimacy of the arresting officer's recorded observations.
Unfortunately, a judge is less likely to be lenient towards you in a felony trial. For a misdemeanor or first offense, this might be the case, but multiple and serious DUI offenses won't evoke much sympathy from the court.
Contact The Law Place today to discuss your case's specifics and what legal strategies we may employ to help get your charges dropped or reduced.
Can a Felony DUI Record Be Expunged in Sarasota, FL?
The State of Florida does not allow for the expungement of criminal convictions. If you are convicted of a felony DUI, it will remain on your criminal and public record for 75 years.
However, you can get a DUI arrest record expunged as per Florida Statute 943.0585. If you were not convicted at trial or your case was dismissed by the judge, you can apply to the courts to have your arrest record erased. This is a complex procedure that takes time.
If you were a minor at the time of your DUI arrest and conviction, you could have the conviction record expunged. You will need to present yourself before a judge and file an immense amount of paperwork, so it is best to enlist a lawyer's aid to help you do this.
Contact The Law Place now to see if we can have your arrest record expunged. Not doing so will mean your conviction will show up on a background check, affecting how someone may view your character in any interview process.
Can a Sarasota Public Defender Get You Out of a Felony DUI?
The Sarasota County public defender's office is full of qualified and talented attorneys. If you cannot afford to hire a private firm to represent your defense, the state is obligated to provide a criminal defense lawyer at their expense. This is an option for those who are facing felony charges but cannot bear the costs of an attorney.
However, public defenders are notoriously overworked and underpaid. Their caseloads are massive, and they don't have the resources or time necessary to address each one's unique circumstances. Hiring a private defense attorney is your best bet at adequately defending yourself from a felony DUI charge.
Contact The Law Place Sarasota Criminal Defense Attorneys Today!
Have you been charged with a felony DUI? Are you afraid of jail time and what the fines might do to you financially?
Contact The Law Place DUI defense attorneys today. Our law firm has a combined experience of over 75 years representing clients throughout the State of Florida. We have an unrivaled knowledge of the Sarasota court system that can dramatically improve your case's outcome. Our team's lawyers offer an excellent attorney-client relationship, ensuring a feeling of security throughout the court trial process.
We offer a free consultation with a qualified criminal defense lawyer, where we will go over the specifics of your case and offer concrete and realistic legal advice. Our phone lines are open 24/7.
Give The Law Place a call now at (941) 444-4444.