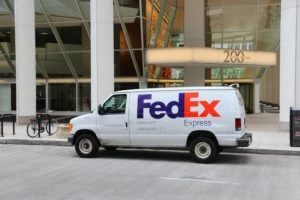 A truck accident is likely to be the most dangerous form of road traffic accident that you could become involved in around the Tampa Bay area. This is due to a combination of the size difference of vehicles when a truck collides with a civilian car and the additional pressures placed on the average truck driver, which makes them more likely to cause an accident leading to catastrophic injuries.
If you or a loved one were involved in a truck accident in the previous four-year period, the best course of action would be to take your case to an experienced personal injury attorney.
The Law Place in Tampa, FL., has over 75 years of combined experience dealing with truck accidents just like yours. Not only that, we offer a no-win-no-fee scheme. Combined with our free consultation and case evaluation policy, we aim to make seeking compensation for your injuries as risk-free as possible. Call us any time, day or night, on (941) 444-4444 for more information from a dedicated Tampa personal injury attorney.
Statistics Concerning the FedEx Delivery Company
Thanks to the extensive amount of information collected by America's federal Safety Measurement System, we can gain an accurate insight into the scale and safety rating of FedEx as a company.
FedEx Ground Package System Inc., one of a number of companies utilized by FedEx, has a fleet of 73,586 vehicles driven by 110,971 truck drivers. When we look at the scale of their fleet, it is easy to see how their involvement in truck accidents on the roads of Tampa becomes an inevitability.
Additionally, we can see that they have a total of 6,636 inspections, which have resulted in a violation. The system also indicates their fleet has been involved in 2,175 accidents.
Why Is a Truck Driver More Likely to Be Involved in a Road Accident?
There are a number of reasons why a truck driver employed by a very large company like FedEx is more likely to be involved in an accident than their civilian driver counterpart.
These include:
Exhaustion – The average truck driver is paid by the mile instead of by the hours they work. This encourages a risky approach to fatigue, which increases the risk of an accident.
Pay schemes – As well as increasing the risk of fatigued driving, pay-per-mile schemes also mean that a driver is encouraged to cut corners on the parts of their job, which are not directly distance-related. This means an increased risk of improperly completed tasks like vehicle loading, route planning, safety inspections, and adherence to federally mandated rest stops.
Negligent hiring – Often, large truck companies will fail to properly complete the necessary screening requirements for their truck drivers. This means they may hire a truck driver with a history of reckless driving that they are not aware of.
Maintenance – The larger the fleet, the more chance there is of vehicles and equipment receiving improper maintenance. This, in turn, increases the risk of a truck accident.
Here at The Law Place, we believe it is wrong that large trucking companies inflict additional risks on civilian drivers in the pursuit of increased profits. You can help to hold them accountable and pursue compensation for your injuries by utilizing our team of experienced and knowledgeable Tampa truck accident lawyers.
Injuries Commonly Inflicted by a Truck Accident
Injuries which are commonly sustained in a truck accident include:
Neck and back injuries.
Fractured or broken bones.
Injuries to the head, including brain damage.
Internal bleeding from blunt force trauma.
Lacerations, bruises, cuts, and burns.
Mental distress, such as anxiety, depression, and PTSD.
Death.
If you have suffered any of these as a result of your truck accident, our truck accident lawyers can help you achieve compensation for the damage inflicted on your life.
What Other Damages Can I Claim After a Truck Accident?
Our truck accident lawyers can assist you in achieving compensation for a number of damages.
Damages commonly achieved following a truck accident include:
Medical expenses.
Additional costs, such as childcare or additional transportation costs.
Lost wages.
The easiest way to find out which of these damages applies to your personal injury case is to contact The Law Place for a free consultation as soon as possible.
How Does Florida's Statute of Limitations Impact My Claim?
Florida Statute 95.11 sets forth the amount of time that can pass before you are no longer able to seek compensation for your accident. In the case of truck accidents, this period of time is four years from the exact date that your accident occurred.
While this may seem like a long time, we would highly advise getting the ball rolling as soon as possible. This will minimize the amount of evidence and eye-witness accounts that become lost over time.
Furthermore, large companies like FedEx have access to staggering amounts of money to fund their legal teams. Their insurance companies and lawyers are well-versed in minimizing the claims of innocent people. Do not let them impact your compensatory sum by giving them an avoidable head start.
Contact The Law Place Today
Our team of experienced truck accident lawyers can help you to achieve the amount of compensation you truly deserve following your involvement in a truck accident in the last four years.
All of our cases are operated on a no-win-no-fee contingency basis, strictly monitored by The State Bar Association. We also offer free consultations, fully protected by attorney-client privileges, and at no obligation. What's more, our telephone lines remain open 24 hours a day, 7 days a week.
Beginning the path to achieving compensation for the impact your FedEx truck accident has had on your life could not possibly be easier. Call a member of our team today. Our contact telephone number is (941) 444-4444.