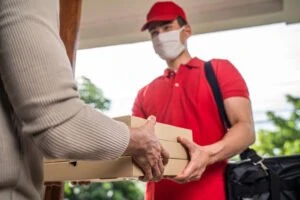 As food delivery services like DoorDash continue to surge in popularity, so too does the potential for car accidents involving DoorDash drivers. Whether you're a DoorDash driver yourself, a pedestrian, or another motorist, being involved in a DoorDash accident can present unique challenges when it comes to claiming compensation.
Understanding the intricate details of such cases is crucial, given the interplay between personal auto insurance and DoorDash's excess auto insurance policies. While every car accident is unfortunate, those involving DoorDash accidents often raise specific questions about insurance coverage and liability.
Is the food delivery driver responsible? How about the other driver involved in the accident? And what about DoorDash itself? What happens if the damages exceed the coverage provided by the auto insurance policy?
To seek answers to these questions and any others you may have, contact The Law Place today. With a commitment to a no-win, no-fee structure and the offer of a free consultation, our legal team in Sarasota is ready to assist in navigating these complex situations.
Arrange a free consultation today at (941) 444-4444.'
Understanding Car Accidents Involving Doordash Drivers
Doordash drivers, like all drivers, are at risk of being involved in a car accident. However, the nature of food delivery work, which involves frequent trips, stop-and-start driving, and navigation through often unfamiliar neighborhoods, can sometimes increase these risks. Let's break down some common scenarios where Doordash drivers might find themselves involved in car accidents.
On the Way to Pick Up a Delivery
One common scenario is when a Doordash driver is en route to pick up a delivery. As they are focusing on reaching their destination, this could potentially lead to distraction, a primary cause of car accidents. Whether it's due to a last-minute change in the pick-up location or an unfamiliarity with the area, a Doordash driver may inadvertently find themselves involved in an accident while on the way to a restaurant or other food establishment.
While Waiting at a Restaurant
Even while waiting to pick up an order at a restaurant, there can still be risks. Other drivers, perhaps impatient or distracted, might collide with a stationary Doordash vehicle. In such a situation, although the Doordash driver wasn't moving, an accident occurred, leading to potential damages and injuries.
During the Delivery
Lastly, the actual delivery can also pose challenges. Doordash drivers may need to park in busy areas or on narrow streets to complete their delivery. Furthermore, they may also need to rush to ensure the food arrives hot and on time, potentially leading to accidents.
Understanding these scenarios is vital in determining who the liable party might be in an accident involving food delivery drivers like those working for Doordash. However, it's important to note that the actual circumstances of each car accident can vary, and having an experienced legal team by your side can provide valuable guidance in such situations.
Our team of dedicated attorneys fight and win for Floridians.
The Complexities of Insurance Coverage in Food Delivery Accidents
In a Doordash car accident, determining who is financially responsible can be a complex process due to the unique nature of auto insurance, personal auto insurance, and excess auto insurance.
A common misconception is that a Doordash driver's personal auto insurance will cover them if an accident occurs while they're working. However, this isn't always the case. Many personal auto insurance policies contain a clause stating that they don't cover accidents that occur while the vehicle is being used for commercial purposes, like food delivery.
If a Doordash driver relies solely on their personal auto insurance, they may be in for an unpleasant surprise if an accident occurs while they're on the clock. The insurance company might deny the claim on the grounds that the driver was engaged in commercial activity, leaving the driver potentially liable for damages out of pocket.
Doordash, aware of this issue, carries insurance for its drivers, but there's a catch. Doordash's insurance policy is considered "excess" insurance, meaning it only kicks in after the driver's personal auto insurance has been exhausted. But if the personal insurance doesn't cover the accident because the driver was working, the Doordash insurance may not pay either. This creates a potential gap in coverage that could leave the driver, and potentially the injured party, in a financial lurch.
Furthermore, determining the liable party in these cases can be complicated. Was the Doordash driver at fault, or was it another motorist? Or could the restaurant be held liable if, for instance, an accident occurred as a result of unsafe pickup conditions? Navigating these issues requires legal experince and a solid understanding of insurance law and its implications.
These complexities highlight the importance of knowing your insurance coverage as a food delivery driver, and the value of having experienced legal counsel to guide you if an accident occurs. If you're unsure about your coverage or need help seeking financial recovery after an accident, don't hesitate to reach out for a free consultation.
Understanding the Damages You Can Claim After a Doordash Accident
There are several types of damages you may be able to claim if you've been involved in a car accident with a DoorDash driver. These fall into two categories: economic and non-economic damages.
Economic Damages
Economic damages are the tangible, out-of-pocket expenses you've incurred as a result of the accident. These are typically easier to calculate because they have a direct monetary value.
Medical Bills – One of the most significant economic damages are medical bills. These include costs for emergency room visits, hospitalization, surgeries, medication, rehabilitation, and any ongoing or future medical care required due to injuries suffered in the accident.
Lost Wages – If your injuries have caused you to miss work or have diminished your capacity to work, you can claim for lost wages. This not only covers the income you've already lost but also any future income you may lose due to your injuries.
Property Damage – If your vehicle or other personal property was damaged in the accident, you can seek compensation for the repair or replacement costs.
Non-Economic Damages
Non-economic damages, on the other hand, are intangible losses that don't have a direct cost but have nonetheless negatively impacted your life. Although these types of damages can be highly contentious, an experienced attorney can help you seek financial recovery.
Pain and Suffering – The physical pain and emotional distress caused by the accident and your injuries are considered pain and suffering. The amount of compensation for pain and suffering can vary greatly and often depends on the severity of the injuries and the impact on your lifestyle.
Emotional Distress – Car accidents can have a significant psychological impact, causing issues like depression, anxiety, and post-traumatic stress disorder (PTSD). Compensation for emotional distress is intended to acknowledge and provide relief for these psychological effects.
Loss of Enjoyment of Life – If your injuries prevent you from enjoying activities and hobbies you once enjoyed, you may be able to claim compensation for loss of enjoyment of life.
We're Florida's top litigation team with over 75 years of combined experience
The Role of Doordash Accident Lawyers in Your Recovery Process
The aftermath of a car accident involving a DoorDash driver can be a confusing and stressful time. You may be dealing with injuries, facing mounting medical bills, and feeling unsure about what steps to take next.
This is where Doordash accident lawyers come into play. They are knowledgeable professionals who can guide you through the complex legal landscape of accidents involving food delivery drivers.
Understanding the Legal Landscape – Doordash accident lawyers are well-versed in the specific laws and regulations related to food delivery services. They understand the nuances of liability in these types of accidents, which can often be complex due to the involvement of multiple parties such as the driver, DoorDash, and possibly other drivers or pedestrians.
Handling Insurance Companies – One of the primary roles of a Doordash accident lawyer is to handle the insurance companies on your behalf. This can be a complex task as insurance companies often have their own legal teams working to limit their liability. Your lawyer will communicate directly with these companies, advocating for your best interests and ensuring your rights are protected.
Seeking Maximum Compensation – A Doordash accident lawyer will work diligently to seek the maximum compensation available to you. They will consider all potential damages, from medical bills and lost wages to pain and suffering, to ensure your claim fully reflects the impact the accident has had on your life.
Providing Support and Guidance – Beyond the legal aspects of your claim, a Doordash accident lawyer can also provide support and guidance during a challenging time. They can answer your questions, provide advice, and give you peace of mind knowing that a professional is handling your case.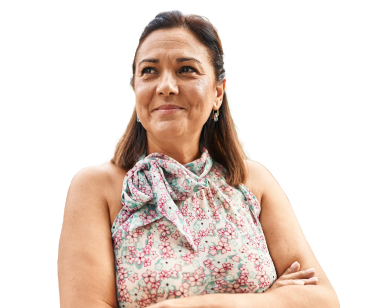 From the initial call to updates on your case status, we are here to get you answers.
Why Choose The Law Place for Your Doordash Accident Case?
If you've been in an accident with a DoorDash driver, The Law Place is here to stand beside you. Our experienced legal team understands the complexities of accidents involving food delivery drivers and are ready to put their knowledge and skills to work for you.
Unmatched Legal Experience – At The Law Place, our legal team has handled countless car accident cases, including those involving food delivery drivers. We know the ins and outs of Florida's laws and regulations surrounding these incidents and are well-equipped to navigate the complicated claims process on your behalf.
Focused on Your Needs – At our law firm, you're not just another case number. We take the time to get to know you, understand your unique circumstances, and tailor our approach to meet your needs. We believe in maintaining open communication, keeping you informed about the progress of your case, and always being available to answer your questions.
Comprehensive Claim Evaluation – Our legal team will carry out a thorough evaluation of your claim. We'll investigate the circumstances of the accident, gather evidence, consult with experts, and build a solid case designed to maximize your recovery. We'll consider all potential damages, including medical expenses, lost wages, pain and suffering, and more.
No-Win, No-Fee Promise – We operate on a contingency basis, which means we don't get paid unless you do. If we don't win your case, you won't owe us a dime. We're confident in our ability to deliver results, and we want you to be confident in choosing us as your legal representation.
Free Consultation – Before you make any decisions, we offer a free consultation. We'll review the details of your case, discuss your legal options, and answer any questions you might have. There's no obligation to use our services, and you can take the information we provide and use it to make an informed decision about your next steps.
Team Approach – We will review your case as a team so that you can benefit from our combined knowledge, resources, and experience, which spans over 75 years. We believe that this team-based approach gives us a clever advantage when fighting for maximum compensation for our clients.
Sarasota Doordash Car Accident Lawyer, FAQ
Can I Sue DoorDash If I'm Hit by One of Their Drivers?
Yes, it is possible to sue DoorDash if you are hit by one of their drivers. However, the specifics of your situation will determine the best course of action. If the driver was actively delivering for DoorDash at the time of the accident, DoorDash's commercial insurance policy may apply. If not, the driver's personal auto insurance might be the primary coverage. It's best to consult with a DoorDash accident lawyer to understand your options.
I'm a DoorDash Driver and I Got into an Accident While on Delivery. Am I Covered by DoorDash?
DoorDash does provide excess auto insurance for their drivers who are actively on a delivery at the time of an accident. This means if your personal auto insurance policy doesn't cover all the damages, DoorDash's policy may cover the remaining cost up to their policy limit. However, this coverage only applies when you're actively on a delivery (from the moment you accept an order to the time you complete the delivery).
How Long Do I Have to File a Claim After a DoorDash Accident in Florida?
In Florida, you generally have four years from the date of the accident to file a personal injury lawsuit. However, the timeline can vary based on specific circumstances, so it's crucial to consult with a lawyer as soon as possible after the accident.
What If the DoorDash Driver Diddn't Carry Insurance?
If the DoorDash driver involved in your accident is uninsured or underinsured, you still have options for seeking financial recovery. You may be able to pursue a claim with your own insurance company under your uninsured/underinsured motorist coverage, if you have this type of coverage in your policy. An attorney can help you review your options.
Can I File a Wrongful Death Lawsuit If My Loved One Was Killed in a DoorDash Accident?
Yes, if your loved one was killed in a car accident involving a DoorDash driver, you may be able to file a wrongful death lawsuit. This can allow you to recover damages for funeral and burial costs, loss of companionship, loss of future earnings, and more. A lawyer can help guide you through this difficult process.
Make the Right Move: Secure Your Future Now
Navigating the aftermath of a car accident, especially one involving a food delivery service like DoorDash, can be complex and overwhelming. But remember, you don't have to go through this process alone.
At The Law Place, our dedicated and experienced team of Doordash accident lawyers is ready to support you through every step of the legal process. Our firm is committed to advocating for your rights and ensuring you receive the compensation you rightfully deserve to cover your medical bills, lost wages, and other damages.
We understand that an accident can bring financial strain, which is why we offer a free consultation to discuss your case. Moreover, we operate on a no-win, no-fee basis, which means you don't pay us a penny unless we win your case.
Every minute counts after an accident. The sooner you reach out to us, the better your chances of a positive outcome. Don't let this accident determine your future. You deserve justice, and we're here to help you attain it.
Call us today at The Law Place at (941) 444-4444, and let us help you on your path to recovery.