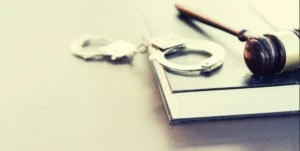 Felony charges are the most serious types of charges you can face, and they will have a profound impact on your life if convicted. Even if you manage to avoid a long prison sentence, a criminal record could affect your job, your housing, and the plans for yours and your family's future.
Some crimes are more serious than others, and in Florida, felonies can be difficult to deal with. It is integral that you put up a fight and find proper representation from a knowledgeable defense attorney.
At The Law Place, the attorney-client relationship is at the heart of everything we do. Our phone lines are always open so that you can seek advice when you need it most. The sooner you contact us, the better. We will get right to work to develop the best possible defense for your case.
Contact us today for a free consultation with a criminal defense attorney on (941) 444-4444.
Types of Felonies in Tampa, FL.
A felony is a level of crime that can result in more than one year in prison. However, there are different types of felonies, and there are vast differences between them. The potential consequences for a felony conviction in Florida are:
3rd-degree felony – A prison sentence of up to 5 years, 5 years of probation, and a fine of $5,000.
2nd-degree felony – A prison sentence of up to 15 years, 15 years of probation, and a fine of $10,000.
1st-degree felony – A prison sentence of up to 30 years, 30 years of probation, and a fine of $10,000.
Life felony – The potential for a lifelong prison sentence, lifelong probation, and a fine of $15,000.
Capitol felony – Potentially the death penalty or life in prison without any possibility of parole.
With so much at stake, it is imperative that if you are facing a felony conviction, you seek advice from a skilled lawyer. Whatever the crime, everyone has the right to due process and an advocate who will support them, work out the facts of their situation, and put together an aggressive defense strategy. We will do everything we can to have your case dismissed or your charges and penalties lessened. Contact us for a free consultation with a criminal defense attorney today.
Other Ramifications If Charged with a Felony in Tampa, Florida
The consequences of your case will depend upon the type of charge you are facing. You can read in detail on the Florida Senate website. However, beyond fines, probation, and a prison sentence, you will be facing damage to your reputation, a loss of freedom, and a criminal record that could massively impact your life.
Your convictions will be on the public record, can be seen by anyone, and may be used against you. You will be restricted by what jobs you can apply for and even where you can live. Many landlords refuse to accept tenants with a criminal record.
Your family will also feel the effects of your case, and because felonies are taken so seriously, you may end up facing a custody battle for your children. You may be deemed an unsuitable parent, and you will need to fight such an accusation as quickly as possible.
We believe everyone deserves the right to judgment-free representation and support from someone knowledgeable in Florida law who will do all they can to fight for their freedom. Contact us for a free consultation, and we will tell you how we may be able to defend your Tampa felony conviction.
What to Look for When Hiring a Criminal Defense Lawyer in Tampa, Florida
When you are facing a Tampa felony conviction, the consequences could be life-shattering. Therefore, you need to put your faith in someone who has your best interests at heart and is committed to seeking the best possible outcome for your case. You need a skilled attorney who can put together a criminal defense tailored to your situation. A knowledgeable lawyer may be able to:
Have your charges reduced or dismissed.
Reduce the severity of the punishment.
Minimize a prison sentence.
Secure the best possible outcome for your case.
When you hire a law firm to review your felony charge, you should seek out as much information about them as possible. Luckily, it has never been easier to use the internet to find reviews and testimonials from previous clients who have used a law firm and can share the results of their case.
You should also look to see if a lawyer is acting as an individual or if they have a team of skilled attorneys by their side. One person's knowledge can never equate to a team of attorneys. At The Law Place, we will review your case as a team so that your case can benefit from our combined skills and experience, which spans over 75 years in Florida. You will have one person assigned to your case who will be your advocate, but they will have a team of people who will look for any possible avenue for defense. You are securing a team of attorneys for the price of one.
A Tampa felony charge is serious, and you need someone you can trust, so first impressions are important. At The Law Place, we will be there to support you when you need it. We offer a free consultation to give you all the clarification you need before you commit to representation.
Another thing to consider is the fees. It should be clear to you how much it will cost and how you will pay before you agree on the representation. Beware of anyone who seems to be charging a lot less than their competitors. There may be hidden costs.
Questions to Ask a Lawyer Before Hiring a Criminal Defense Attorney
When you agree to representation in Tampa, Florida, you need to be open and honest with your attorney. Remember, the more we know, the better. We want to protect your rights, and we will never judge you. We understand the importance of trust. Before you choose a law firm for your case, you should ask the following questions in a free consultation:
Have you won cases that are similar to mine?
Have you represented people facing charges similar to mine?
What is your track record for working out plea bargains?
How many trials have you litigated that involve a jury?
What is the cost, and how will I pay?
Can I see the references from your previous clients?
What Makes The Law Place Different From Other Florida Law Firms?
We understand the stress of facing the court system in Florida, especially if you are facing the possibility of being charged with a felony. We will be at your side every step of the way. We will listen to your story, investigate aggressively, and put together the best possible defense. Our defense will be tailored for the audience that will need to decide on your sentence, whether that be a judge or a jury.
We always make sure that we are keeping up to date with developments in Florida law and are continuing to sharpen our skills in the courtroom. We understand the intricacies of felony law in Florida and will know how best to tackle your defense. Most of our attorneys are Avvo 10.0 rating, the highest possible rating on the site. This is based on length of practice, client reviews, trial skills, associations, and awards.
Contact The Law Place Today
If you have been accused of a felony offense, then hiring a decent attorney could be the best decision of your life. It could be the difference between a lengthy prison sentence, a lesser sentence, or even a dismissal.
When your future is at stake, you should do all you can to protect it, and having an attorney by your side gives you the best chance at a good outcome.
We have helped thousands of clients at the most vulnerable time of their lives. We will do everything possible to protect your rights.
Call us today in Tampa on (941) 444-4444 for a free consultation with a lawyer.