Office Information
Address
Clearwater Law Office

4500 140th Avenue North, Ste 101
Clearwater, FL 33762
**By Appointment Only**
Mon-Fri: 8AM – 5:30PM
(727) 217-9795
Clearwater Personal Injury Lawyer
If you have been involved in an accident or have suffered a personal injury while in the Clearwater area, you may be feeling overwhelmed or stressed by your available options.
Luckily, by consulting with a skilled Clearwater personal injury lawyer like those found at The Law Place, we will instantly help take the pressure off. After calling us, we can give you some quick, easy to understand advice on what we would advise you to do in your current position. This will be free of charge in the form of a free consultation with no strings attached. Our phone lines are manned 24 hours a day, seven days a week, so call us any time.
We have over 75 years of dealing with cases just like yours in Clearwater and across the entire state of Florida. Our Clearwater personal injury lawyer team is ready to take your case and to protect your rights, fight for fair compensation where necessary, and as a priority, help take the stress and worry off your shoulders during this chaotic time.
Call us today on (941) 444-4444.
Injured in Clearwater? What You Should Do and What You Should Not Do
Hopefully, you are reading this article pre-emptively and never need to heed the following advice. After getting into a personal injury accident in Clearwater, there are certain things you should do immediately, and certain things you should avoid doing in order to maximize your chances of a fair and reasonable compensation sum.
Things to Avoid
We will start with the things you should avoid doing. These are the things that could harm your personal injury or car accident claim in the Clearwater area.
Never say anything to anyone that could potentially reduce liability or, worse, place fault with yourself. This means you should stay away from saying things like "sorry." Saying something like this, even when the accident isn't your fault is a really common mistake that people make.
Never let an insurance adjuster record you. Often, they will ring you up with a chirpy employee and inform you they want to talk about your case or even sneakier; they may say they want to discuss a compensation offer. They will then say that they need to record the phone call, and you may be tempted to say yes. Always say no, and always remember that the insurance company is never on your side.
They are the two things that many people do when they do not realize what they are doing. Insurance companies will always try, and payout as little as possible, and the two scenarios above are just two ways that they may try to attempt this.
What to do
Here are some of the things you can do to enhance the chances of a successful Clearwater personal injury lawyer being able to seek compensation on your behalf.
First things first, always prioritize your health and safety after an accident. If you are capable of calling for an ambulance, you should do so. You should do this no matter what, unless your injuries are minor, as certain injuries like internal bleeding can go unnoticed in the early hours after the accident.
Call the police as soon as you can, if the situation demands it. After car accidents and injuries that require medical attention, having the police on the scene can help secure the area, and also provides reliable evidence later on through their police report.
Start collecting evidence if you are able, if you are not in the position to collect evidence, it is vital that you get in touch with your personal injury attorney. Clearwater roads are notoriously busy, and accidents are cleared away quickly. The sooner you get in touch, the sooner they can investigate for you and find fresh evidence to support your case. Take pictures of the scene if possible, pictures are often the best form of evidence and give a clearer idea of what happened.
Our team of dedicated attorneys fight and win for Floridians.
What Type of Personal Injury Accident Cases Do We Cover in Clearwater?
The majority of cases that we see in the Clearwater area are personal injury cases and car accident cases. Specifically, our skilled personal injury accident law firm has a lot of experience in dealing with the following.
Clearwater, and Florida in general, see an extremely high number of car accident incidents, every single day. The state is one of the most dangerous in the country to be any kind of road user, be it driver, pedestrian, or cyclist.
This means that a large percentage of car accident cases are dealt with by our personal injury attorneys. Clearwater personal injury attorneys like those found at The Law Place, know how to negotiate the confusing Florida laws that surround car accident cases, and will know the best way to deal with your specific needs.
Motorcycle Accidents
Due to their nature, motorcycle accident cases can often involve much more severe injuries than you would find in a car accident. These physical injuries can often ruin the standard of life that people are used to living. This, in turn, can cause serious emotional distress and can put a massive strain on entire families.
Clearwater personal injury cases are bound by Florida Law, and this means that there are ways that you can seek compensation for your accident. You may be able to seek compensation for a range of things, like pain and suffering, and lost wages. You may have to do this by bringing a lawsuit against the third party involved.
Commercial Truck Accident Cases
With most commercial vehicles weighing in at over 15 times the weight of the average car, it is easy to see why accidents involving them can be so severe in terms of accidents and damage.
Due to the risk level, there are numerous additions to Florida law that require trucking companies to train their employees, carry out numerous safety checks and put restrictions on how long their drivers can be on the road.
Often these restrictions are ignored by drivers and companies alike, and this makes them negligent. They have a duty of care to every other person on the road, and if they breach this, then they can be found liable and can be made to pay compensation to their victims.
With the size and weight of these vehicles, injuries caused by negligent commercial drivers are usually a lot worse than you would find in a simple car accident. This means medical bills could be higher, and the risk of wrongful death is higher too. If you have been involved in an accident with a commercial vehicle, you need to find a skilled Clearwater personal injury lawyer as soon as possible.
If you are involved in a personal injury due to neglect on someone else's property, you may be entitled to seek
compensation from the party responsible. If the owner of the property has failed to carry out the expected level of maintenance or worse has knowingly ignored hazards, they could be found negligent.
These can be tricky cases and are hard to navigate alone. Your best option if you are unsure what to do after such an injury is to get in touch with us for a free consultation. We can advise you on where you stand in terms of Florida law.
Pedestrian Accidents
Every year, thousands of individuals are injured or lose their lives in pedestrian accidents. Often occurring at crosswalks, intersections, and even sidewalks, these accidents can result from driver inattention, speeding, or other negligent behaviors.
The aftermath of such an accident can be daunting for the victim, as they might face severe injuries, high medical bills, and prolonged recovery times. It's essential to know your rights and potential compensation avenues in these situations. A thorough investigation, often with the help of attorneys, can determine liability and ensure justice for the injured party.
Drowning Accidents
Drowning accidents are tragically common, especially in areas with numerous bodies of water or residential pools. While often associated with children, anyone can fall victim to an unexpected drowning incident.
Factors like poor supervision, lack of protective barriers around pools, or even hazardous conditions at public swimming spots can contribute to these devastating events. The consequences extend beyond the immediate loss, affecting families and communities profoundly. Seeking accountability is crucial, not only for closure but also to prevent similar tragedies in the future.
Dog Bites
Dogs, often considered man's best friend, can sometimes become unpredictable, leading to unfortunate biting incidents. These attacks can cause significant physical harm, including puncture wounds, scarring, and even psychological trauma. The reasons behind a dog's aggressive behavior can range from poor training, past abuse, or simply being threatened.
Understanding the local laws surrounding dog ownership and liability is essential for victims seeking compensation. It's imperative to document the incident, seek medical attention, and consult with an attorney to understand the nuances of such cases.
Boating Accidents
Boating is a popular leisure activity, especially in coastal regions and areas with large lakes or rivers. However, with the thrill comes potential dangers. Boating accidents can result from operator inexperience, intoxication, equipment malfunctions, or hazardous water conditions.
These incidents can lead to severe injuries or fatalities, given the added risk factors of drowning or being stranded. Ensuring that boating guidelines are adhered to, and seeking justice in cases of negligence, can help mitigate the risks and provide compensation to victims.
Traumatic Brain Injuries
Traumatic brain injuries (TBIs) can profoundly alter a person's life, often occurring due to falls, car accidents, sports injuries, or violent events. These injuries can range from mild concussions to severe brain damage, impacting cognitive functions, memory, and even personality.
The road to recovery can be long and uncertain, often requiring extensive medical intervention and therapy. Early diagnosis and treatment are crucial in managing the consequences of a TBI. Legal recourse may also be sought, especially if the injury resulted from another party's negligence, to cover the extensive costs of treatment and rehabilitation.
We're here to serve you. Our phones are open 24 hours a day.
What Is the Compensation Process in Clearwater, Florida?
Every case is different, and only your personal injury lawyer and the law firm will be able to advise on their exact process. This is the general pathway that mode cases in Florida will follow.
Evaluation
The first stage is the evaluation stage. During this stage, you will most likely call up a reputable personal injury lawyer and make use of the free consultation process that the majority of them use.
During this quick call or meeting, you will be asked some simple easy to answer questions about your case that will give your personal injury lawyer a good overview of where you stand in terms of the law and what your chances of a successful claim are.
Investigation
If you agree to the terms and hire a personal injury attorney, then they will begin to investigate on your behalf. They will get in touch with any witnesses that they can find, seek police reports, look for CCTV footage, and may get in touch with specialists known as expert witnesses, such as a car crash simulation expert.
Calculate a Fair Compensation Value
To recover any kind of damages, your Clearwater personal injury attorney will have to be able to prove, with evidence, your losses. Your personal injury attorney will be able to help you calculate what your total damages amount to, or they may get a specialist in, for example, to calculate your future losses in the event of a life-long injury.
Insurance Claims
Your personal injury attorney should now have a strong case built for you and will be able to liaise with any relevant insurance companies that are involved. They will negotiate on your behalf and seek an out of court settlement that is fair and reasonable and is agreeable to you.
Filing a Lawsuit
If the insurance company refuses or undervalues your claims, your Clearwater, Florida lawyer, will now begin the process of filing a lawsuit. They will then advocate for you and use the strong case they have built for you after your injury. If you do not receive a settlement value you are happy with, they will use this case to fight in court.
We're Florida's top litigation team with over 75 years of combined experience
What Damages Can a Personal Injury Attorney Help Me to Claim in Clearwater, Florida?
In the majority of accidents, both parties remain relatively unharmed and do not result in long-lasting personal injury. Others aren't so lucky, and for those, they can face life-changing injuries and mental trauma that can affect the way they live their life forever.
It isn't fair for anyone to have to face this as a result of someone else's negligence. This is where our skilled personal injury law firm can help. Our personal injury team may be able to help you claim for the following damages:
Medical bills – Even if the victim has a strong level of medical health insurance, it can still end up costing them thousands of dollars via expenses and bills. Hospital stays, ambulance call outs, surgeries, and medication all add up to a high bill in a surprisingly short time. It can end up costing a victim even more if an injury requires them to be on long term medication or require physical therapy.
Loss of earnings – If the injury means that the victim has lost their ability to work in the same capacity as they did before their accident, then this can add up to a large amount in terms of lost wages. These sums can add up to huge figures, especially when the victim has received a personal injury that results in a lifelong disability.
Intangible losses- Not every loss is tangible. Sometimes certain losses do not have an easy calculation and will require experts who can work out what the long-term losses amount to.
What are punitive damages?
Punitive damages, also known as exemplary damages, are awarded in personal injury cases to punish the defendant for particularly egregious, malicious, or intentionally harmful conduct, and to deter similar behavior in the future. Unlike compensatory damages, which aim to make the plaintiff whole by compensating for actual losses (like medical expenses or lost wages), punitive damages are intended solely to punish and send a message.
In Florida, there are specific guidelines and limits for awarding punitive damages, and they are not granted in every case. It's essential to consult with a Clearwater personal injury lawyer to understand the potential for punitive damages in your specific situation.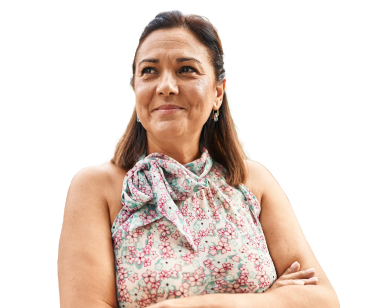 From the initial call to updates on your case status, we are here to get you answers.
Working with Insurance Companies
Navigating the labyrinth of insurance claims after a personal injury can be daunting, especially when you're recovering from physical and emotional trauma. Here's a detailed guide on dealing with insurance adjusters, recognizing low-ball offers, and ensuring that you secure the best possible settlement.
Understanding the Role of Insurance Adjusters
Insurance adjusters, often referred to as claims adjusters, are professionals hired by insurance companies to evaluate an insurance claim and determine the company's liability. Their primary goal is to protect the financial interests of the insurance company, which means they'll aim to minimize the payout. Remember, while they might come across as helpful and understanding, they are not your advocates.
Recognizing Low-ball Offers
A common tactic employed by insurance adjusters is to initially offer a settlement amount that's much lower than what the claim might genuinely be worth. This is referred to as a "low-ball" offer.
They do this for two reasons. First, insurance companies want to gauge if you've done your research and know the value of your claim. Second, a low-ball offer might entice claimants eager for a quick payout, avoiding a prolonged settlement process or potential litigation.
Strategies for Ensuring a Fair Deal
Know the Value of Your Claim – Before entering negotiations, work with a Clearwater personal injury lawyer to estimate the fair value of your claim, factoring in medical expenses, lost wages, and pain and suffering.
Don't Accept the First Offer – As tempting as it might be, especially if you're facing mounting bills, don't jump at the first offer. Instead, treat it as a starting point for negotiations.
Document Everything – Maintain a thorough record of all communications with the insurance company. This includes letters, emails, and notes from phone conversations. These documents can serve as crucial evidence if there's a dispute down the line.
Limit Recorded Statements – Insurance adjusters might ask you to provide a recorded statement. It's essential to be cautious, as anything you say can be used against you later. Ideally, consult with an attorney before agreeing to such requests.
Be Patient – The negotiation process can be long and arduous. Insurance companies bank on your impatience, hoping you'll accept a lesser amount just to wrap things up. Stay patient and trust the process.
Seek Legal Representation – While it's possible to negotiate with insurance companies on your own, having a Clearwater personal injury lawyer by your side can tilt the scales in your favor. They bring essential guidance, experience, and a deep understanding of how insurance companies operate, ensuring you get the fair compensation you deserve.
Choosing the Right Law Firm: A Comprehensive Guide
Selecting the perfect law firm to represent you in your legal endeavor is one of the most significant decisions you'll make in your case. The outcome can heavily depend on the experience and dedication of the lawyers you choose. So, how do you determine which law firm is right for you? Here's a step-by-step guide to streamline your selection process and ensure you make an informed decision.
Determining Your Needs
Before diving into your search, it's crucial to identify what you specifically need in a law firm. Is it experience in a particular area, such as personal injury or family law? Or maybe it's a firm that has significant resources to handle complex and lengthy litigation. Outline your criteria based on your case's specifics.
Research and Recommendations
Begin your search by gathering recommendations. Word of mouth from friends, family, or professional acquaintances can be invaluable. Online reviews, state bar association directories, and other legal ranking systems can also provide insights. Remember to keep an open mind, but also be discerning in sifting through feedback.
The Importance of Experience
While a new, enthusiastic lawyer can bring a fresh perspective, there's no substitute for experience. Ensure that the firm you're considering has a track record of handling cases similar to yours. Experience often means a deeper understanding of the intricacies and nuances of the law in specific areas.
Location Matters
The law firm's location can play a significant role, especially if your case requires frequent meetings or court appearances. Choosing a local firm can also have the advantage of familiarity with local courts, judges, and procedures.
Questions to Ask During a Free Consultation
Taking advantage of a free consultation is an excellent opportunity to gauge if a particular law firm is the right fit for you. Here are some crucial questions to ask during this session:
Who will be handling my case? It's essential to know if the person you're speaking with will be your primary contact or if your case will be handed off to another attorney or a paralegal.
What experience do you have with cases similar to mine? This will give you a sense of their experience in the specific area of law your case falls under.
What is your approach or strategy for my case? Understanding their plan can give you insights into how proactive and strategic they are.
How do you communicate with clients? Regular updates and open lines of communication are crucial. Understand their communication style and frequency.
What are the potential costs? While you may not get an exact figure, it's essential to understand the fee structure, any potential additional costs, and payment expectations.
Can you provide references? An established firm should be able to offer references from past clients who had similar cases.
By diligently researching potential law firms and asking the right questions during consultations, you can be confident in your choice and rest assured that your legal matters are in capable hands.
Why You Should Choose The Law Place
At The Law Place, we prioritize the individual needs of each client, ensuring that every case receives the personalized attention it deserves. We understand that legal proceedings can be daunting, and our goal is to simplify the process, guiding you every step of the way.
Comprehensive Legal Services
Our team offers a broad range of legal services, equipped to handle diverse cases with efficiency and precision. From initial consultations to courtroom representations, we stand by your side, ensuring you have the resources and knowledge needed to make informed decisions.
A Commitment to Excellence
The Law Place is built upon a foundation of integrity and commitment. We strive for excellence in all we do, pushing boundaries to ensure our clients receive the best possible outcomes. Our dedication to our craft is evident in the successes we've achieved and the positive feedback from those we've served.
Building Trusting Relationships
Legal matters often require vulnerability, and we prioritize building trusting relationships with our clients. By fostering open communication, we ensure that you always have a safe space to discuss your concerns, ask questions, and stay informed about the progress of your case.
Proven Track Record
Our history speaks for itself. Over the years, The Law Place has successfully represented countless individuals, advocating for their rights and achieving favorable outcomes. When you choose us, you're not just getting an attorney; you're getting a partner committed to your success.
2023 Law Updates: What You Need to Know – Clearwater Personal Injury Lawyer
The legal landscape is an ever-evolving terrain, shaped by societal needs, technological advancements, and legislative decisions. As we advance into 2023, it's imperative for those seeking justice in personal injury cases to be aware of the recent updates to Florida law. Here, we dive into the significant changes and what they mean for you as a Clearwater resident.
Statute of Limitations: A Shortened Window
One of the most notable shifts in the 2023 Florida law updates is the modification to the statute of limitations for personal injury cases. Previously, individuals had up to four years from the date of the incident to file a claim. With the recent change, this window has been reduced to two years.
This alteration places a premium on swift action. If you believe you have a personal injury case, it's now even more crucial to consult with a Clearwater personal injury lawyer promptly. Waiting or being unaware of this shortened timeframe could jeopardize your right to legal recourse.
Comparative Negligence: A Shift in the Balance
Florida has also made substantial modifications to its negligence system, transitioning from a pure comparative negligence model to a modified comparative negligence approach.
Under the previous pure comparative negligence rule, if an injured party was found to be partially at fault for their injuries, their compensation would simply be reduced by their percentage of fault. For instance, if a plaintiff was deemed 30% responsible for an accident, they could still recover 70% of their total damages from the other party.
The 2023 update to a modified comparative negligence system brings a new dimension. Now, if a party is found to be more than 50% at fault for their injuries, they are barred from recovering any damages. This significant change underscores the importance of thorough evidence gathering and robust representation. Having a Clearwater personal injury lawyer who can effectively demonstrate the extent of the other party's negligence becomes paramount under this new system.
The 2023 law updates in Florida bring about essential changes that directly impact personal injury claims. The legal intricacies can be challenging to navigate alone, making it all the more important to seek knowledgeable counsel. A Clearwater personal injury lawyer will not only be up-to-date with these recent shifts but will also be equipped to guide you through your claim, ensuring that these changes are factored into your legal strategy.
Clearwater Personal Injury Lawyer, FAQ
Why should I hire Clearwater personal injury lawyers for my case?
Clearwater personal injury lawyers are well-versed in the local laws, regulations, and court procedures. Their in-depth knowledge allows them to advocate effectively for your rights, ensuring you get the compensation you deserve. Moreover, they can handle all the legal aspects of your case, letting you focus on your recovery.
When should I file a personal injury claim in Clearwater?
It's advisable to initiate a personal injury claim as soon as possible after the incident. Not only does this ensure that evidence is fresh and more accessible, but it also keeps you within Florida's statute of limitations, which has recently changed.
What types of incidents can lead to personal injury claims?
Numerous incidents can lead to personal injury claims, ranging from car accidents, slip and fall incidents, product malfunctions, workplace injuries, and more. If you believe someone else's negligence or intentional act caused your injury, you might have a valid claim.
What can I expect in terms of compensation from a personal injury lawsuit?
Compensation from a personal injury lawsuit can cover a range of damages. This includes, but is not limited to, medical expenses, lost wages, pain and suffering, and property damage. Each personal injury case is unique, so the amount of compensation varies based on the severity of injuries and other specific circumstances.
How long does a personal injury case typically take in Clearwater?
The duration of a personal injury case can vary widely. Simple cases might settle in a few months, while more complex cases can take years, especially if they go to trial. Factors that can influence the timeline include the case's complexity, the willingness of both parties to settle, and the court's schedule.
Will my personal injury case go to trial?
Most personal injury claims in Clearwater are settled out of court. However, if the at-fault party denies liability or if there's a disagreement over the compensation amount, your case might go to trial. Your attorney will provide guidance on the best course of action based on your specific situation.
How long does the average personal injury case take to resolve?
The duration of a personal injury case can vary based on the complexities involved, the willingness of parties to settle, and the court's schedule. While some cases may resolve in a few months, others could take years, especially if they go to trial. It's essential to consult with an attorney for specifics regarding your situation.
Can I still pursue a claim if I was partially at fault for my injury?
In many jurisdictions, including Florida, modified comparative negligence rules allow individuals to seek compensation even if they were partly at fault. However, the compensation may be reduced by the percentage of their fault. It's crucial to discuss the details of your case with an attorney to understand your rights and potential compensation.
What should I bring to my initial consultation with a personal injury attorney?
It's beneficial to bring any evidence related to your injury, such as photos, medical records, accident reports, witness contact information, and any other relevant documentation. This will help the attorney understand the specifics of your case and offer informed guidance.
Do I have to go to court for my personal injury case?
Not all personal injury cases go to court. Many are resolved through negotiations and settlements outside of the courtroom. However, if a fair settlement cannot be reached, it may be necessary to take the case to trial to seek adequate compensation. Your attorney will advise on the best course of action based on your circumstances.
Call The Law Place Today!
Nobody wants to be on the receiving end of a personal injury that isn't their fault. It happens though, and when it does, it can often be a chaotic and stressful time for the victim and their families.
This is why we highly advise that you call a skilled law firm like ours for a free consultation as soon as you possibly can after your injury. As soon as you have agreed to let us represent you, we will do all of the paperwork, and we will liaise with all of the relevant parties and speak to the witnesses and police. This means you do not have to navigate the complex world of Florida law alone.
We take all of the stress off your shoulders, which means you can focus on the most important thing, your health and mental well-being. Call us today on (941) 444-4444 for a free consultation, and our phone lines are open 24 hours a day, seven days a week.
Don't let somebody else's mistake ruin your life.