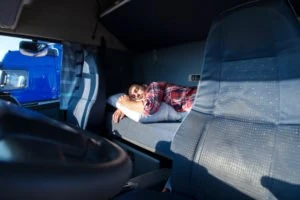 All motoring accidents are dangerous and stressful for everyone involved. However, when it comes to truck accidents, the damage and injuries caused can be a lot more severe than a standard car accident.
Due to this, the restrictions placed upon commercial truck drivers and the laws around what happens when they crash are a lot more complex than a car accident between two normal citizens.
Here at The Law Place, we know the ins and outs of truck accident law in Sarasota. Our Sarasota personal injury lawyers have dealt with cases from both the side of the driver and the victim and will be able to advise what the best course of action is for you to take. During a free consultation with us, you will get free unbiased and honest advice on what we think you should do and where you stand in terms of a claim.
When it comes to commercial truck accidents where the driver is being accused of being fatigued, it can be extremely difficult to investigate thoroughly. The investigations can be expensive, and the case can be a lengthy one.
Call us today for a free consultation with our experienced Sarasota truck accident lawyer on (941) 444-4444.
Truck Accident Statistics
America has a booming trucking industry. Truck transport is the most suitable and most commonly used way of transporting goods across the United States. In fact, over 70% of all goods in America are transported this way.
Scarily, by 2030 it is estimated that truck accident deaths will become the fifth largest cause of deaths in the whole of America.
Here are some shocking statistics about truck accidents:
A 52% increase in these accidents has been noted since 2009.
74% of all fatal passenger vehicle cases include a large truck.
Tire defects account for around 30% (the most common cause) of all truck-related accidents.
Most of these accidents occur during the day — between noon and 3 PM, up to 19%.
68% of all truck fatalities are passenger vehicle occupants.
How a Sarasota Truck Accident Lawyer Investigates
Investigating a commercial truck accident will entail several different things. The first and most important step is to analyze the truck in its post-crash state. The black box installed in every truck provides crucial information on the crash in a similar way to an airplane. This investigation needs to be done by a professional expert, and this can be expensive. Many law firms will use sub-par investigators to save money, but this can seriously impact your claim. When it comes to a settlement, this can make a serious impact on any sum compensated.
Here at The Law Place, we only use the best expert reconstructions and investigators available, regardless of the cost. We believe in doing things properly and won't jeopardize your case just to save a few pennies. We have years of experience handling truck collision claims and have obtained results that have made many of our clients happy.
We have recovered thousands for our clients after being involved in accidents with truck drivers.
Sarasota Trucking Accidents
Accidents involving large commercial trucks are extremely common in Sarasota; after all, every day, they transport materials and goods that are necessary for businesses to run. We rely on them for everything, and without them, we wouldn't have any of the daily things we take for granted, like fresh produce and clothing.
These commercial vehicles are usually massive heavy vehicles, especially when full of goods. This means that crashes can be very serious. Every single day in the state of Florida, there are around 11 serious commercial vehicle crashes.
What Causes Truck Accidents?
Every year The Federal Motor Carrier Safety Administration (FMCSA) releases data on different accident factors. According to that data, the top nine factors in a truck accident are:
Problems with brakes not working, having worn brake pads, or faulty mechanisms. This can lead to negligence on the part of the mechanic and the truck company who are meant to carry out different checks, or the driver if it is their role to check the quality of their brakes.
Rear ending pile-ups that have already happened where the driver does not have enough time to break.
Prescription drugs cause side effects that can impair a driver, either known about or unknown about.
Speeding, either breaking the posted speed limit or driving faster than conditions allow.
Not being familiar with their route.
Road problems like potholes, road works, dead or alive animals, or debris.
Attempting to stop for unexpected hazards like children running into the road or pedestrians crossing suddenly.
Lack of concentration.
Fatigue.
Just like with any other vehicle crash, sometimes the driver is at fault, sometimes the person who has been injured is at fault, most of the time the fault lies somewhere in between.
Commercial drivers have a tough job; every single day, they have to face the same dangers that other road users have to face. As well as facing these problems, they are often pressured by the fact they are often paid by the load, so to make more money, they may speed or be more stressed, causing a lack of judgment.
They also might drive for longer hours than they should. All truck drivers should follow a strict rest period law, which means after a certain number of hours driving, they have to take a rest for a certain period by law. This should be recorded and be monitored. This responsibility is on both the driver and the company they are working for.
Negligence isn't the only cause of truck accidents either; if a truck is not loaded correctly or if nobody has performed the necessary vehicle health checks, then mechanical break downs and shifts in weight can cause accidents. When you have a 40-tone vehicle, this can be catastrophic. This is why so many truck accident incidents lead to traumatic brain injuries, broken bones, and fatalities.
What to Do at the Scene of a Truck Accident
What you do in the immediate aftermath of any motoring accident is crucial for your case later down the line. Hopefully, you are reading this before getting into an accident, and you will know what to do in the worst-case scenario. If you are reading this after an accident, you can still do a lot of the following to help your case.
Prioritize safety. Make sure you get yourself and anyone you can to a safe location after an accident. Nothing is more important than your health. When everyone is as safe as you can make them, you should start collecting evidence.
Make a note of as many details as you can. Take the driver's name, the name of any witnesses, the location, the time, the registration numbers of the cars, and anything that anyone says to you.
Get the driver's contact details, their number, name, company name, insurance company details, and their phone number.
Do not speak to the other driver about who was at fault; do not speak about anything other than what is on this list. Simply saying the word "sorry" can lead to a lost cause.
When the police or first responders turn up, when it is convenient, ask for their names and badge numbers. This can really help later on when you need to find a police accident report.
Draw a sketch of the accident, draw the road, and the vehicles involved as well as the directions they are traveling. This is a really important one as accident cases may go on for some time, and remember the exact series of events can be really beneficial to your case.
If you have not been injured enough to require an ambulance, you should still go to the hospital immediately for a check-up. Sometimes internal injuries show no symptoms, and sometimes injuries can lie dormant for weeks. If you have not been to see a medical professional, you will have a harder time proving this later on in court.
As soon as you are in a good position, contact a personal injury lawyer. Do this before speaking to any insurance companies and get their advice first. Insurance companies, even yours, will often use what you say in the aftermath of the crash to lower their payouts or shift blame.
Who Is Liable in a Truck Accident?
When it comes to a Sarasota truck accident, there are lots of variables involved. Not only are commercial trucks a lot larger than other vehicles, but there are also a lot more parties who could be considered liable.
Unlike car accidents, there are more parties that are involved in a truck accident when it comes to liability. These parties can include the driver's employer, the manufacturer, and third party contractors as well as the insurance companies behind each of the parties.
Truck drivers often have different relationships with different parties. For example, they may be independent contractors, working for themselves, they could also work solely for the one company the goods belong too.
Independent drivers who own their own truck and accept contracts on a freelance basis have different responsibilities in terms of liability
.
This means that in terms of accident cases, your truck accident lawyer will have to figure out who to seek in terms of placing liability. Determining this is really important as it dictates which insurance company will need to be approached for compensation.
Here are the parties that may be at fault:
Truck driver – Perhaps it was the trucker's negligence or dangerous driving that caused the accident. Truckers too often drive when they are tired or distracted. Even worse, they may be impaired by alcohol or drugs (both prescription and over-the-counter drugs and illegal recreational drugs). They also might get road rage and react aggressively by speeding or tailgating. All of these practices can lead to a crash.
Trucking company – The company that hires a truck driver could be held liable for the driver's negligence. Some companies push drivers too hard and allow them to violate laws and regulations in order to make deliveries on time. Some agency drivers who lack proper training or have a hidden history of driving violations of crimes and accidents. Companies may also fail to properly inspect and maintain their trucks.
Cargo owners or handlers – Abruptly breaking will change the balance of a large truck and may make it to roll or force the driver to struggle to control the truck and crash. Cargo shifts typically occur because cargo has not been properly loaded and secured. Some companies load their own cargo. However, many companies and independent truckers have to help and load their own truck cargo. Whoever is at fault for loading the cargo wrong can be held accountable.
Truck or truck parts manufacturers or distributors – Many parts and mechanical systems have to work in unity together for a truck to safely travel on the highway. This includes brakes, tires, steering, and lights. An investigation may reveal that a faulty truck part or a wrongly installed piece of equipment may have caused the accident. A product liability claim would seek compensation from a manufacturer or distributor.
Driver Fatigue and Its Contribution to Accidents
The biggest cause of truck accidents is due to driver fatigue. Driver fatigue leads to thousands of avoidable accidents every single year in Sarasota alone. To help counteract this there are federal trucking laws knows as Hours of Service (HOS) which are regulations that govern:
How much time a driver can drive their truck in a single period before taking a rest.
How much time a truck driver needs to take off between each shift.
How many hours a week, a truck driver is allowed to work.
Often, truck drivers will lie on their driving logs in order to drive for longer and earn more money. Some companies even encourage this even though it is against the law.
Fatigue happens for a number of reasons; the most common we see in Sarasota are:
Driving for long stretches at night.
Driving schedules that are erratic and have no schedule.
Bad health habits of drivers like poor eating and lack of exercise.
Having to help load and unload the truck for the customers or businesses.
Fatigue is so dangerous that The National Transportation and Safety Board (NTSB) released data that suggests that fatigue plays a part in over 30% of trucking accidents.
Negligent Maintenance and Hiring Claims
Often, Sarasota and Florida law are that complex that they contradict each other. This is where having skilled professional investigators to look at what really happened is so important.
The team we use at The Law Place will look at:
The state of the tires. Are they defective? Do they have ample tread? Are they worn?
Have the breaks, hitches, and other important mechanical parts been inspected recently or as often as they should have been?
Is the company filling out maintenance logs accurately if they are at all, in accordance with state and federal laws?
Another thing our investigators will look into is whether the company who hired the driver has carried out the right checks and ensured the right level of training and driver competence had been maintained. There are federal laws that place requirements on companies to examine the driver's safety history and check if they have a criminal record. If they have not done this correctly, they are likely to face massive charges for their liability.
Common Damages a Truck Accident Can Cause
Just like with any other personal injury or accident case. Anyone injured through no fault of their own is entitled to seek compensation for any damages they have received. These include:
Medical bills – Any bills that have to be paid for an injury caused by someone else. Projected medical bills for the future can also be accounted for.
Surgery and other medical treatment costs – If you have had to undergo surgery due to your accident, the other party will have to pay for this if they are found liable.
Rehabilitation fees and procedures.
Nursing home care costs – If the accident has lead to the victim having to be moved into a nursing or assisted living home, all costs involved will be claimable.
Lost income during the incident – For the time that you have to spend off work, you can claim all lost earnings.
Loss of earning capacity in the future – If you cannot go back to work, you can claim for all future loss of earnings.
Mental and emotional suffering.
Disfigurement and permanent scarring.
Loss of enjoyment of life – If you can no longer play the piano or do a sport you enjoy, this can be calculated and claimed for.
In rare cases, the victim's family can also claim for something call loss of consortium. This is where they feel that due to the accident, the victim can no longer have the same relationship they had before. For example, if an accident has left you paralyzed, you may not be able to have a healthy sex life with your spouse.
Punitive Damages
In extreme cases, the court may decide to award punitive damages, and these happen when the driver acted in the following ways:
They have shown a blatant disregard for human safety.
They caused the damage intentionally.
In these cases, the court will award punitive damages as a punishment. This is to discourage them from committing the same crimes in the future. These fees are usually much higher than your usual liability settlements.
Truck Accident Settlements
After being involved in an accident with a truck driver, it is important to protect your health. When medical bills begin to pile up, this can often lead to victims accepting a low-ball settlement figure from the insurance company in order to cover their growing medical bills.
It is always worth remembering that insurance companies always have their best interest at heart. This means that no matter how friendly and accommodating they sound, you should take time to discuss anything they offer with your Sarasota truck accident attorney.
What Will a Personal Injury Truck Accident Lawyer Do for Me?
The time after an accident can be a stressful affair. You could be dealing with mental or physical injuries as well as the shock of the incident. This can lead you to make poor judgment calls. This is why we always recommend getting in touch with a skilled personal injury lawyer as soon as possible for a free consultation.
We offer a free consultation after a truck accident so you can get some no-strings-attached, unbiased and honest advice on where we think you stand in terms of your claim. We understand that you may not be in the best place mentally, and we will aim to help you through this time. After hearing our free advice, you are free to do what you want with it. If you do not want to hire us, that is completely fine, and we just want you to have the best possible advice in regards to your legal rights.
If you do decide to hire us, here is how the process will go.
After your free consultation, if you decide to hire us, we will call you in for a more in-depth meeting. During this meeting, we will get more in-depth details of your accident. We will get every detail off you that we might find helpful. We will also layout our fees in a simple, easy to understand manner; we will never hide hidden charges in our terms and conditions.
If you agree to all of this, then we will get you to sign on the dotted line to agree to representation. At this point, you can relax and focus on your personal and mental recovery knowing we are handling everything for you. We will do your paperwork, and we will liaise with all of the parties involved, so you do not have too.
We will also begin to investigate for you, and we will speak to witnesses, first responders and the police who were on the scene. We will call in any expert investigators that we need to corroborate your claims, and we will stop the insurance companies from pestering you.
At this point, when the other parties' insurance company hears you have the representation, they most likely try to use some underhanded tactics to lower what they have to payout.
The first underhanded tactic is to contact you directly, bypassing your attorney to offer a low-ball offer in the hopes you accept it. We always advise you to decline this and tell them firmly, and you want them to liaise with your lawyer in the future, not you.
The second trick they may do is calling you up and ask for details on the crash. This call will most likely be recorded, and they will try and get you to slip up with your answers, devaluing your claim or shifting liability. Our advice here is to start any conversation by saying you refuse to be recorded, and they cannot legally record you if you say this. Secondly, once again, tell them you want to only liaise through your attorney.
After our investigation, we will have a rough idea of what we think your claim is worth and send a demand letter to the insurance company detailing what we think they should pay you and why. If they accept and you are happy with the payment amount, then you get your money, we take our fee, and that's that.
If they refuse, then we use our position of strength and the evidence we have built up for you to take them to court. This is where we will convince the judge and jury you are rightfully entitled to the compensation we are asking for you.
Most cases settle before this, and if you have a skilled attorney with a good reputation behind you, often, this is enough to scare the insurance company into paying what we have asked for as they know a good attorney will most likely win in court.
The Time Is Ticking
Although every single injury case is as unique as the individuals involved, there are still some laws that apply to everyone.
One such law is the state statute of limitations (Florida Statue 95.11). This law states that you only have four years from the date of your accident to make a claim, or it will be forever barred, and you will never be able to make a claim relating to it ever again.
The other time-sensitive matter is much more urgent. After an accident, the evidence is still fresh, but accident scenes are cleaned quickly. First responders, who deal with cases every day, may have less memory of what happened. And witnesses may be less likely to come forward. The sooner you get in touch with an attorney, the more likely they will be able to find fresh evidence which they can use to help your case and win you a better settlement.
Contact the Law Place Today!
Here at The Law Place, we are not just an ordinary law firm. We built our team of established Florida lawyers by picking lawyers with a wealth of skill and knowledge under their belt. We have dealt with cases just like yours for over 75 years collectively and take our roles as your advocate extremely seriously.
We use all of the resources at our disposal to thoroughly investigate every single case from every possible angle. Our main priority, though, is listening to each individual and their needs.
Give us a call for a free consultation today on (941) 444-4444 and let us take the weight off your shoulders.