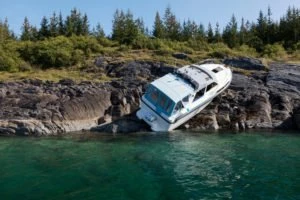 Boating accidents occur almost daily in the State of Florida. Whilst many personal watercraft enthusiasts and commercial boat operators behave sensibly and safely on waterways in Port Charlotte, accidents can still occur and can have devastating consequences for those who become injured.
If you've sustained a serious injury from a boat accident in Port Charlotte, Fl. you'll need an experienced Florida law firm on your side. Here at The Law Place, our team of injury and boating accident attorneys helps you to understand your legal rights and pursue the compensation you could be entitled to. We have over 70 years of experience in supporting our personal injury clients across the State of Florida.
If you've been involved in or injured by a boating accident in Florida, schedule a free consultation with one of our accident attorneys today on (941) 444-4444.
Florida Law and Waterway Use
Regulations laid out in Florida Statute 327 require all waterway users to behave legally, safely, and with regard for the safety of others when using Florida's waterways.
This law applies to all commercial or personal watercraft, including:
Motorized boats.
Yachts.
Jet skis.
Canoes and kayaks.
Paddle boats.
Parasailers.
Aquaplanes.
Our team of dedicated attorneys fight and win for Floridians.
Common Reasons for Boating Accidents in Florida
Some of the most common reasons why boating accidents occur in Port Charlotte, Florida, include:
Poor weather.
Distracted driving.
Boating whilst intoxicated – BUI.
Water surges.
Reckless driving.
Vessel malfunctions.
Not understanding the rules and laws of the waterway.
Who Can be Liable for a Florida Boating Incident?
Determining liability is an important part of a personal injury case in Port Charlotte, Florida. In order to have a successful case, accident lawyers will be looking at all parties involved in an accident in order to find where the liability lies.
Fault for a Florida boating accident could lie with:
Boat operators – The person who was operating your boat or someone operating another boat involved in your accident could be held liable for injury or damage. This could be the case, for example, if the boat operator was driving whilst intoxicated, distracted by passengers, or was acting recklessly.
Passengers – Passengers on a boat can be held liable if they were doing anything to distract the boat operator. Accidents can also happen if passengers are acting inappropriately or unsafely.
Boating companies – Many boat tours and commercial boat trips take place on Florida's various waterways. A tourism or boating company could be at fault for an accident if they were responsible for hiring an under-qualified driver, failed to provide proper training, or failed to conduct adequate safety checks of boats and equipment.
Manufacturing companies – It is rare for a manufacturing company to be considered at fault for causing a boating accident. However, this does happen. If a manufacturing company provided faulty equipment to a boating company or a private boat operator, they could be held liable for injury and damage.
We're Florida's top litigation team with over 75 years of combined experience
Florida's Comparative Fault Rule
In many cases, victims of boating accidents can also be partially at fault. For example, you could have been in a collision with another boating operator who was driving recklessly. However, you could have also been distracted at the time. In this case, both parties contributed to the incident.
In these instances, Florida's comparative fault rule (Florida Statute 768.81), will become applicable. This essentially means that after a total amount of damages has been decided in a personal injury case, they will be divided proportionately based on each individual's share of fault. So, if you were 40% at fault for the accident, you will only receive 60% of the total damages, with the remaining 40% going to the other accident victim.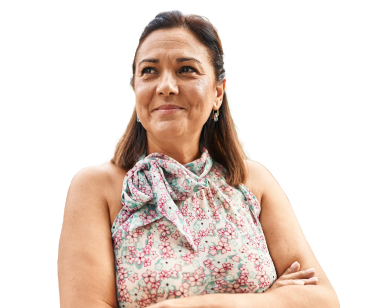 From the initial call to updates on your case status, we are here to get you answers.
What to do if You're Involved in a Boat Accident
If you're involved in a Port Charlotte boating accident, you'll need to be aware of what to do in order to protect your rights. Whilst it can be difficult to remember best practice after being involved in an accident, you should understand what is expected of you in the eyes of Florida law in order to avoid jeopardizing your chances of receiving compensation.
Start to Gather Evidence
The more evidence you can gather to support your personal injury claim, the better. Try to gather immediate evidence at the scene of the crime, including names, photographs of the damage, and written notes about everything you can remember. Then, going forward, continue to take photographs of your injuries and make sure to save any medical bills, treatment expenses, and any wages you have lost due to being injured or disabled.
Seek Medical Attention
Your first priority in a Florida boating accident is to keep yourself safe. Make sure you're seen by a doctor even if you don't think it is necessary. You could still be in shock and have adrenaline in your system, which could cause you to feel well when you are not. It's also likely that a jury could rule that your injury was not serious if you did not need to seek medical attention, thereby reducing the level of compensation you could receive. Under Florida Statute 627.736, you have 14 days from the time of the accident to seek medical attention if you want to claim for your medical expenses.
Remain at the Scene
Regardless of whether the accident was your fault, you are required by Florida law to remain at the scene of the crime until you have provided your license and personal information to law enforcement officers. Under Florida Statute 327.30, you are also required to render aid to any injured individuals if you are able and if failing to do so would endanger their lives.
You'll also need to report the accident to the local division of Law Enforcement of the Fish and Wildlife Conservation Commission, the county sheriff, or the local police chief if they are not already aware.
Contact Your Insurance Company
If you have boating insurance, you will likely need to contact your insurance company within 24 hours following a boating accident in Port Charlotte. If possible, you should seek legal advice before you do this to avoid saying anything that might harm your chances of receiving compensation.
Contact a Personal Injury and Boat Accident Lawyer
It's important to work with the right legal team in order to navigate this complex area of Florida law. Working with a specialized personal injury and boat accident attorney will increase your chances of receiving the amount of compensation you deserve, as well as helping to avoid being pinned with any liability for the accident from other victims.
Receiving Compensation for a Boating Accident in Port Charlotte
Unlike auto insurance, boat operators in Port Charlotte are under no legal obligation to take out a minimum insurance cover in case of boating accidents. Unfortunately, this means that claiming compensation if you become injured is not as simple as contacting your own insurance company to receive a pay-out from your Personal Injury Protection insurance.
Therefore, if you are seriously injured in a Florida boating accident, you'll need to file a claim through the at-fault party's insurance company if they have insurance, or you can file a personal injury lawsuit and take your case to court.
Types of compensation you can receive include:
Medical expenses such as doctor's fees, rehabilitation costs, medication costs, ambulance travel, and more.
Property damage if your vessel was harmed.
Lost wages if you can prove that your earning capacity was affected by your injuries.
Non-economic damages such as pain and suffering.
Filing a Personal Injury Claim
Filing a personal injury claim against an at-fault boat operator is often the first course of action, especially if they have insurance.
At this stage, you'll work with a boating accident attorney to negotiate a monetary settlement amount with the at-fault individual. This can be a lower-cost option compared with filing a lawsuit, and in many cases, a settlement agreement can be reached. This provides you with compensation for your injuries without needing to pay for the extra time it will take your boat accident lawyer to prepare for what could be a lengthy legal battle in a court of law.
Filing a Lawsuit
However, there are many cases in which the guilty party's insurance company will refuse to settle out of court with a mutually agreeable monetary amount. Or the at-fault driver may not actually possess any insurance. If this is the case for you, you'll need to work with a personal injury lawyer who is experienced in courtroom litigation.
It can take 2-3 years for a personal injury lawsuit to receive a court date, so make sure to have a clear record of evidence, including photographs of your injuries over time as well as any lost earning capacity, property damage, and wages you may have lost as a result of being injured.
Pursuing a lawsuit is more expensive than simply filing a personal injury claim. Accident attorneys will put a great deal of time and effort building a case in your favor, as well as a strong legal defense in case any other accident victims try to argue that you are partially liable for an accident. Therefore, you'll need to be sure that the amount of compensation you could receive from a lawsuit justifies the extra cost and time.
At The Law Place we operate under a no-win, no-fee basis, you don't need to worry about being out of pocket. Furthermore, our fee is deducted from your eventual settlement so you do not need to find any money upfront. This is monitored by the The State Bar Association.
Proving Negligence and Liability in Boating Accident Cases
In order to have a successful case and to receive compensation from an at-fault boat driver in Port Charlotte, a personal injury lawyer relies upon proving that negligence occurred.
For this to be successful, it will need to be proved that:
The individual at fault for the accident owed you a duty of care – this includes acting in a way that is safe and does not endanger the lives of others, but also failing to act if they were responsible for your safety.
The individual responsible for the accident breached this duty of care either through direct action or failing to act.
You sustained a serious bodily injury.
Your injuries were a direct consequence of a breach of duty of care and were caused by a negligent party.
Contact The Law Place to Hire a Boating Accident Attorney
If you've been injured by a boating accident in Port Charlotte, Florida, you don't need to suffer alone. You could be facing expensive medical bills, disability, lost wages, and affected quality of life. If you want to hold another boat operator accountable and receive the compensation you deserve, get in touch with The Law Place.
We have a number of practice areas in the field of personal injury, including boating accidents, traffic accidents, medical malpractice, property negligence, and more. We also have over 70 years of accumulative experience defending our clients and winning cases like yours all over the State of Florida. Many of the attorneys within our law firm are also AVVO 10.0 rating, which is the highest rating.
It's important to us that you feel you've chosen the right legal representation. That's why we offer a free case evaluation to all prospective clients. So, you can be sure you're confident in your personal injury attorney before you commit to us.
Schedule a free consultation with a Port Charlotte personal injury and boating accident attorney today by calling The Law Place on (941) 444-4444.