Big rig trucks can be found on every major highway in the United States, with Tampa being no exception. Trucking companies trust their driver to transport expensive goods and materials across State and County lines. Although accidents involving a driver of these trucks are rare, only an experienced Tampa big rig accident lawyer can help if it does happen. A truck accident is of the more dangerous and expensive things to happen, big rigs almost always being the largest vehicle on the road. They weigh several tons more than typical vehicles on the roads and require specialized motorist licenses in order to be operated. Due to their unique nature, specialized assistance is required in the case of an accident involving these vehicles.
Truck drivers are legally obligated to follow State and Federal law when delivering company payloads. However, accidents still occur due to tough industry standards and unsafe driving. Long working hours across great distances contribute to big rig truckers' ability to safely and legally navigate the roads. More often than not, owners of smaller vehicles are the ones most affected by these accidents, and the consequences can be terrifying.
Call The Law Place on (888) 224-6114 for a consultation with one of our Tampa personal injury and accident lawyers. Breathe easy with the knowledge that your potential claim is handled exceptionally with a law firm that cares about you and your individual needs.
What Are the Most Common Causes of Big Rig Trucking Accidents in Tampa, FL?
Though vehicular accidents occur on a regular basis, most times, they are not life-threatening or of an intensely serious nature. Big rig truck-related accidents, however, tend to have much more severe outcomes and can lead to personal injury, bodily harm, or death for the parties involved. These regrettable incidents can be caused by a variety of factors, but some of the most common reasons for Tampa truck accidents are as follows:
Fatigued drivers over the legal hourly limit.
Distracted drivers.
Driving Under the Influence (DUI) of alcohol or drugs.
Aggressive driving.
Over-loaded or badly loaded cargo.
Company negligence.
Defective vehicle parts or poor maintenance of the truck.
There are many other reasons for big truck drivers to be involved in accidents, not limited to those already listed. Usually it is not the truck driver's fault, but other motorists who cause such incidents to transpire. A thorough investigation of the matter is necessary to bring all facts of the case to light. In any case, a good truck accident attorney is needed by all parties involved to help remedy the situation and find compensation where available.
Our team of dedicated attorneys fight and win for Floridians.
What Damages Can You Claim in a Tampa Big Rig Trucking Accident?
In Tampa, all road accidents have the same potential claims available to victims. These potential claims include trucking accidents as well. Listed here are the claims that are available to you or your loved one involved in a big rig trucking accident.
Medical expenses.
Future medical expenses.
Loss of wages.
Loss of earning capacity.
If you or a loved one have been involved in a big rig trucking accident, call us today. Speak with one of our qualified and professional truck accident lawyers during a no-obligation consultation to see what claims you are entitled to. Maximize your potential compensation now.
Who Is Liable in a Truck Accident?
Liability is a key factor in any motor vehicle accident claim. Accidents occurring in the trucking industry are unique in that multiple parties may be liable to any potential claim. Catastrophic injuries can, unfortunately, happen in the case of a big rig accident. Multiple significant parties can be liable in these situations, depending on the nature of the event.
Commercial truck drivers are often not the only party considered liable in an accident claim. Depending on the cause of the incident, different entities may be liable for your compensation claim. Culpability does not end with the driver. Liability can be determined to fall on the shoulders of the following parties:
The truck driver.
The employer.
The motor carrier.
The truck manufacturer.
The truck parts manufacturer.
Third-party companies.
The insurance provider.
Other drivers.
Determining which party is liable can be complex and confusing. Hire one of our qualified lawyers at The Law Place to help navigate those waters. We will ensure that you get your fair compensation from the parties liable, no matter who they might be. Big fish or little fish, we will maximize your potential claim and get your remuneration as fast as possible. Book a free consultation with our lawyers and find out what legal recourse you have today.
We're Florida's top litigation team with over 75 years of combined experience
How Is a Tampa Big Rig Truck Accident Investigated?
When the unfortunate event of a big rig truck accident happens, it is advised that victims contact a truck accident lawyer immediately or as soon as possible. This will begin the investigation into the incident and ensure that your case is being handled in a speedy and efficient manner. Our experienced Tampa, FL lawyers at The Law Place can guarantee that no stone will be left unturned, and any investigation on your behalf will be carried out in a rigorous and timely manner.
Much of the evidence in a personal injury case might not be apparent to the individuals involved in a Tampa truck accident. A driver may not have the time or legal knowledge to know what counts as evidence in a truck accident. Our Tampa truck accident lawyer team are veterans in this field, drawing from their experience in other cases involving truck drivers, small-vehicle operators, the motor carrier, and the aforementioned parties that may be liable in your case.
A large truck in Tampa is required by law to be outfitted with an EDR (Event Data Recorder) or black box. These devices are essential to the gathering of evidence for your case. Our lawyers have the experience and technical knowledge to comb through data these devices provide. Black boxes are equipped to measure what the vehicle was doing before, during, and after an event, including but not limited to truck speed and brake application. These devices help investigators determine how the event occurred, and whether proper safety precautions were taken by the truck driver in the moments before or after an accident.
Accident victims are usually unaware of the minute details that our lawyers are, and having a team of legal professionals on your side is essential to presenting the right evidence in your case.
Not only do our lawyers have the technical knowledge to deal with these issues, but they have the street smarts to back it up. The Law Place will guarantee fast action from our investigators. We will ensure that the evidence, in any case, is not tampered with, or even destroyed, by liable parties. A truck driver or trucking company may try to manipulate the evidence in a truck accident to their favor. Company records, black box recordings, and police reports need to be quickly obtained and evaluated in order to prevent that from happening.
In addition to analyzing the hard evidence provided by black boxes and trucking company records in truck accidents, investigators will need to review the scene of the event in question. Interviewing eyewitnesses, checking local traffic signage, taking statements from the truck driver and trucking company, and examining skid marks on the road are some of the things our team will do to strengthen your case and any claim you may be entitled to. You need a good law firm on your side to help fight your Tampa truck accident case.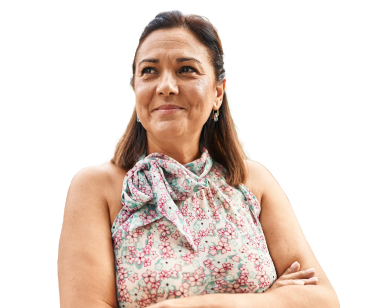 From the initial call to updates on your case status, we are here to get you answers.
Is It Important to Act Quickly After a Truck Accident?
It is essential to act quickly after a big truck collision. These situations are unique and require a different approach than passenger vehicle collisions. The nature of these claims revolves around proving which party was at fault for the incident. There are many different people and/or companies who may be liable for your claim. To maximize your compensation, your attorney must establish liability and provide evidence to prove which party was at fault for the accident.
Trucking companies and insurance companies understand how much is on the line for them in legal claims of this variety. This forces them to act very quickly, which means our legal team must act quicker. Damages in these cases are usually much higher than normal collision cases, often because of the severity of injury and property damage caused by these large vehicles. They will waste no time pursuing their investigations in such events, and you cannot afford to waste time either. Don't waste another second, call The Law Place now in order to get the financial compensation you deserve. We are waiting to hear from you today.
What Can Our Tampa Truck Accident Lawyers Do for You?
The first thing that will happen when you call The Law Place is you will be offered a free consultation with our team in Tampa. Your individual case will be assessed, and you will be asked a series of simple questions in order to determine if your case is legitimate and be acted upon by our investigators. Truck accidents are uncommon but of a more serious nature than normal traffic collisions, and our team is prepared to thoroughly and accurately investigate the matter on your behalf.
Before proceeding, you will be offered a no-obligation consultation on how best to proceed with your claim. Our lawyer will go through your options with you and help you determine your best course of action. If you choose not to proceed with our firm, there is no cost to you, and you can go on your way. If you do wish to use our team to your benefit, we will arrange an in-depth consultation to explain our fee system and the exact methods we will use to maximize your compensation. Our lawyer will take over all the details of your case, freeing your mind and giving you much-needed space to recover during this difficult time.
Upon being contacted by The Law Place hearing that you are seeking a claim, the trucking companies or insurance companies will likely contact you trying to settle your dispute quickly and discreetly, with minimum cost to themselves and their clients. They will attempt to get you to waive your rights to a legal dispute, offering you a much lower figure than what you deserve. Our firm advises that you do not accept any offer without first discussing with your truck accident lawyer and going through your options. Our team will ensure that you do not get taken advantage of or manipulated during this trying time.
Records show that most truck accidents end in settlement, but research also shows that you are 90% more likely to receive a payout with a qualified firm backing your claim to the end. These payouts are likely to be 60% higher than any settlement you might agree to with trucking companies or their representatives. If you decide to take your claim to court, our team at The Law Place will be with you every step of the way to ensure proper liability and maximization of compensation for your truck accident.
How Much Does It Cost to Hire a Truck Accident Lawyer?
Here at The Law Place our sympathies lie with you and your needs in this difficult time. Dealing with both legal obstacles and a potentially serious injury is a daunting task. This is why we make it easy for you with our free consultation where our lawyers go over your options for your Tampa truck accident. Our law firm works on a contingency basis, which means we don't get paid until you do. All fees for our lawyers will be deducted from your compensation upon winning the case. If you don't win, you don't owe us a penny.
All contingency fee structures are monitored by the State Bar Associations, which sets the guidelines for how much lawyers can charge. Our fee system will be explained to you during your consultation, so there will be no surprise bills.
How Should You Deal With Tampa Insurance Companies?
Dealing with insurance companies is a hassle, to say the least. Large businesses always strive to save money where they can, and insurance companies are no different. They will have an experienced team of claim adjusters and lawyers at the ready, always willing to do everything in their power to devalue and ignore your claim.
We will always advise you to speak to your personal injury and accident lawyer before contacting your personal insurance company. By law, you must contact them in the event of an accident. Typically you have 24 hours to do so. If you must contact them before your lawyer, we recommend relating the facts of the incident and sticking to them. Do not inform them of any injuries, especially as you may not know the full extent of them. Anything you say to them can be used against you in the future.
Speak to One of Our Personal Injury and Accident Lawyers Today at The Law Place
Have you been involved in an accident with a truck driver that wasn't your fault? Did it result in personal injury? An inability to work? Do you think you are entitled to compensation? Book in for a free consultation with The Law Place today. With over 75 years of experience combined, a Tampa truck accident is right up our alley of expertise. W
We work as a team in all our cases to ensure you get the full breadth of our combined skills. This makes us unique in truck accidents claims, giving you the desperately needed time and space to recover. Contact us today on (888) 224-6114 and find out if you have a claim.