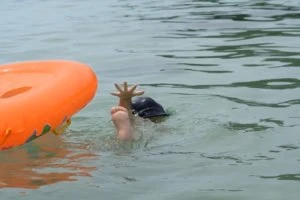 According to research published by The Centers for Disease Control and Prevention (CDC), every day, ten people in the United States lose their lives by drowning in a pool. In fact, accidental drowning is the fifth leading cause of unintentional deaths in the US.
When someone dies unexpectedly, it is an extremely stressful and traumatic time for everyone near them. Furthermore, when individuals survive drowning accidents, they can be left with brain damage or emotional trauma. Establishing what occurred and whether it could have been prevented is key to fighting for compensation and preventing any future accidents. However, Florida law is difficult to navigate without the right support.
If you or a loved one has suffered a drowning accident, then contact us at The Law Place today for a free consultation with a personal injury lawyer. We have over 75 years of combined experience dealing with personal injury cases across Florida, including Clearwater, Tampa, and Sarasota.
We can take over the investigation on your behalf and fight for maximum compensation, while you focus on your recovery. Phone us today on (941) 444-4444 for free legal advice on your case.
Florida Drowning Laws
Clearwater is governed by Florida state laws as well as federal laws. If you or a loved one has suffered a drowning accident in Clearwater, then the following laws may apply to your case:
Virginia Graeme Baker Pool and Spa Safety Act – This law was passed in 2007 to try and increase pool safety. It places a duty on pool owners to take reasonable measures to protect anyone who might have access to their pool. For example, fencing the area off and placing covers on the drains.
Gross negligence – Someone could be found grossly negligent is there has been a clear disregard for the safety of those with access to a swimming pool. For example, if the owner is aware and has had time to fix a faulty ladder, but failed to fix the hazard until an accident occurred.
Premise liability – Premise liability laws state that the owner of the swimming pool has a duty of care to maintain the area to ensure safety.
Attractive nuisance – This states that if the swimming pool is attractive to children, which it usually is, you must make sure that the correct safety measures are in place. If they are not and a child becomes injured, then the owner can be found liable. Pool owners should protect children by having a fence and alarms to prevent children from unexpectedly using their pool. If you are concerned about the safety of children around your pool in Clearwater, then you can head over to Healthy Children for some clear advice.
Our team of dedicated attorneys fight and win for Floridians.
Who Is Responsible?
Figuring out what went wrong in a swimming pool accident can be difficult. It is not enough to simply place blame on the pool owner as evidence is required to back up any claims. That is why it is a good idea to have a knowledgeable Clearwater personal injury lawyer advocating for you and working on your case. An experienced lawyer, such as those found at The Law Place, will help you to establish fault and gather the right evidence.
Frequently, the parties who are found to be at fault for pool accidents in Clearwater, FL are:
Hotels.
Recreational parks.
Private pool owners.
Non-profit organizations.
Causes of Drowning Accidents
There are a lot of reasons why drowning accidents occur and how owners can be found to be negligent. For example, there could be a lack of fencing, safety equipment, or signposts.
Negligence
Often, human error is to blame for swimming pool accidents in Clearwater, FL. Pool owners must make sure that they put in the correct measures to keep people safe, especially if they own a public pool.
The most typical cases of negligence that can lead to someone drowning are as follows:
Untrained lifeguards or no lifeguards at all.
Overcrowding.
Faulty gate latches.
Unclear water.
Lack of barriers or fencing.
No supervision.
Lack of emergency equipment.
Product Liability
Other times, the fault for the accident could be a design fault of the pool, in which case you may have a case for product liability. For example, the safety equipment could be defective, or the air filters suction could be too strong. There have been cases where children have been held underwater by the suction. Modern designs take this into consideration, so thankfully, these types of accidents are much less common. In these situations, it may be a manufacturer who is to blame.
It is essential that manufacturers are brought to justice for faulty designs, especially if they have failed to properly test the equipment. Dangerous products should not be profitable, and by bringing them to justice, you may be saving the lives of others by bringing awareness to the issue. Sometimes, these types of cases even result in a product recall.
We're Florida's top litigation team with over 75 years of combined experience
Do I Need a Lawyer After a Drowning Accident in Clearwater?
Without proper legal advice and a lawyer working on your case, it can be difficult to seek justice. Our lawyers at The Law Place understand the importance of a strong attorney-client relationship. We work with you to ensure that you feel supported every step of the way. Following a free consultation in Clearwater, you have no obligation to continue representation from us. We want you to feel that you have all the information before you make a commitment.
Your lawyer will have dealt with drowning accidents in Florida before and has a wealth of knowledge of Florida laws and statutes. We will work to gather as much evidence as possible and will be fully prepared to take on large corporations if necessary. Contact us today to start the process of winning the justice that you deserve, the sooner, the better, as we will be better able to gather evidence.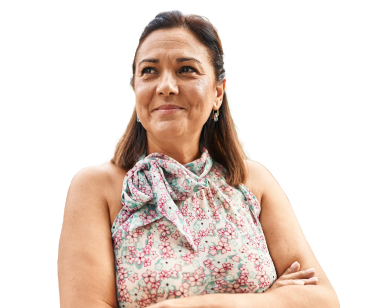 From the initial call to updates on your case status, we are here to get you answers.
How Long Do I Have to Make a Claim?
We advise that following an accidental drowning, you contact an attorney as soon as possible. The sooner you contact an experienced attorney, the better they will be able to gather evidence and build a strong case.
At The Law Place, we have dealt with cases like yours before, and we understand the importance of acting quickly in order to protect your rights and gain compensation. However, in accordance with Florida Statue 95.11, you have four years to make a negligence claim following a drowning accident. Therefore, even if the incident occurred some time ago, you may still have a case.
Furthermore, in extreme circumstances such as serious injuries and lengthy medical treatment, there can be exceptions to the statute of limitations.
What a Clearwater Personal Injury Lawyer Can Do for You
When you contact The Law Place, you will receive some free and unbiased advice about your claim. We will ask some simple questions and will tell you what we think your next steps should be.
If you decide to continue, we will explain our fee structure and exactly what we will do for you so that you can be confident that you have all of the information before you commit to representation.
We work on a contingency basis, so our fee will be deducted from your eventual settlement. All of our contingency work is monitored by State Bar Associations.
Once you have signed the dotted line, your attorney will become your advocate. They will speak to witnesses and gather evidence so that you can focus on your recovery. We value the attorney-client relationship and will keep you as involved as you want to be.
Your attorney will investigate the incident, some of the things they may strive to find out include:
The police report.
The prior history of the pool.
Results of past safety inspections.
Potential witness statements.
The work rota for the lifeguards on duty at the time.
Photographs of the site where the incident occurred.
We will assess your case and decide if you have a negligence or product liability claim and will work to ensure the maximum compensation for you and where we can work to improve the safety of pools across the country.
Contact The Law Place
The Law Place has experience of dealing with drowning claims in Florida. Don't let the complexities of Florida law deter you from seeking the justice and compensation that you deserve.
Get in touch today on (941) 444-4444 for a free consultation. We are available 24 hours a day, so we can be there for you when you need us most.