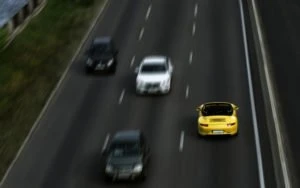 Car accidents are an unfortunately common occurrence on the roads in Florida. The state government estimates that there are nearly 400,000 car accidents every year, many resulting in serious injuries for the parties involved. In Sarasota, the population density and number of tourists increase the chance of you getting into an accident, especially if someone is unfamiliar with Florida's road rules.
After a collision, you could be facing any number of problems. You may have medical bills stacking up, be unable to work, or experience a loss of enjoyment for life. The best way to ensure you are given adequate compensation for the pain and suffering you are going through is to file a claim against the at-fault party's insurer in civil court. You need to contact an attorney if you wish to pursue a civil lawsuit.
If you or a loved one has been injured in a wrong-way accident in Florida, call The Law Place today. We offer a free consultation with one of our qualified attorneys who will examine your case and let you know what to expect from any potential lawsuit. Civil court cases are extremely complex, and you will be doing yourself a disservice if you choose to go it alone. With The Law Place by your side, you stand the best chance of receiving the compensation you deserve.
Your insurance company won't do enough to help you through this trying time. We will.
Call The Law Place today at (941) 444-4444 to schedule your free consultation.
What Is a Wrong-Way Accident in Sarasota, FL?
According to Florida Highway Safety and Motor Vehicles (FLHSMV), a wrong-way collision is when a driver does not heed warnings and traffic postings, leading them to drive in the opposite direction on the lane of a road or highway. These can be some of the most destructive and deadly traffic accidents that happen in Florida.
Often, wrong-way accidents occur on heavily congested highways and involve multiple vehicles. Drivers at fault for these types of accidents are frequently sued for damages by victims of the crash. Although insurance companies are supposed to cover this type of claim under the no-fault law, negotiating with them to receive an adequate settlement on your own is nearly impossible.
If you have been involved in a wrong-way accident, you need to consult an attorney as soon as possible about your claim. Insurance companies regularly undervalue claims to support their bottom-line. Personal injury lawyer can help you get the compensation you deserve, not just what the insurance company believes you are entitled to. Filing your claim with The Law Place means your case is in the best hands possible.
Our team of dedicated attorneys fight and win for Floridians.
What Does Florida's No-Fault Law Mean in Sarasota?
Including Florida, only about a dozen states throughout the country employ what is known as "no-fault law" regarding car accident claims, covered by Florida Statute 627.730. Essentially, this means you cannot sue for pain and suffering damages because of a minor car accident. Your injuries must meet the serious injury threshold to be considered eligible for a civil court case.
No matter whose fault the accident was, most damages must be covered by the insurance providers of all parties involved. According to Florida Statute 627.7407, all drivers must be covered by personal injury protection (PIP). In the case of an accident, your PIP insurance will cover medical bills up to $10,000 in most cases. However, if you don't seek medical attention within 14 days after the accident, the coverage may be capped at only $2,500.
If you want to sue for damages after a car accident, your injuries must meet the following criteria:
Permanent or long-lasting injury.
Injuries directly resulting in a loss of mobility or function.
Significant disfigurement or permanent scarring.
The wrongful death of a loved one.
You can't sue for pain and suffering compensation if the accident did not result in serious injury or death.
Can You Sue if a Car Accident Is Your Fault in Sarasota, Florida?
There are limited circumstances you can sue if the car accident was your fault. It is almost impossible to sue in wrong-way accident cases if you were the driver going the wrong way.
However, if there were mitigating circumstances that forced you to drive on the wrong side of the road, you may be able to sue parties who were responsible for your actions.
If you think you have a case, contact The Law Place today. Not only can we defend you against wrong-way accident charges and civil court claims, but we can help you countersue responsible parties where possible. File a lawsuit with an auto accident attorney from The Law Place today to receive the compensation you deserve.
We're Florida's top litigation team with over 75 years of combined experience
Should I Retain an Attorney for a Car Accident in Sarasota, Florida?
It is always a good idea to have a qualified car accident attorney on retainer if you are involved in an accident, especially if the accident wasn't your fault. They can act as an intermediary between you and the opposing party's insurance company. Not only that, but a qualified attorney can guide you through the complex process of a civil court trial, giving you the resources and tools necessary to get the compensation you deserve.
If you are concerned that you might need an attorney to represent you in your car accident lawsuit, take the time to call The Law Place to schedule a free consultation today. Our law firm has over 75 years of combined experience representing car crash victims across multiple practice areas, guaranteeing a thorough examination of your case's merits. If there's anyone who can settle your claim for a higher amount than your insurance company, it's us.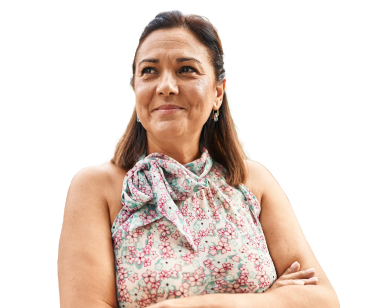 From the initial call to updates on your case status, we are here to get you answers.
Is It Worth Getting a Lawyer for a Minor Car Accident in Sarasota, Florida?
If the car accident did not result in serious injury, medical expenses, lost wages, serious property damage, or the death of an involved party, you might not need a lawyer. However, some injuries might not make themselves known to you until awhile after the crash. Car crash victims' minor injuries could turn into major ones. You should have legal counsel available if that becomes the case.
In Sarasota, Florida, state law qualifies a minor car accident to be a crash resulting in less than $500 in property damage and no serious injury. Wrong-way accidents are typically much more serious than minor car accidents and have an increased chance of causing serious injury.
If you're unsure whether you need an attorney for your minor car accident, schedule a free consultation with The Law Place today. We can examine the facts of your case and give you a realistic evaluation of what compensation you can expect if you take the at-fault party to court. While many minor car accidents can be handled entirely by your insurance, it will benefit you to have a qualified attorney give you an outside perspective. You could be entitled to more damages than you think.
What Can a Sarasota, Florida Personal Injury Lawyer Do for Me?
A personal injury attorney is your best chance of getting the compensation you deserve from your wrong-way accident case. Civil court claims are complex, tedious, and tiresome. It is almost impossible to receive proper compensation on your own.
Qualified car accident injury lawyers can try to get you compensation for the following when they file a lawsuit on your behalf:
After a car crash, it is important to seek legal counsel as soon as possible. The opposing party's insurance company will do everything in their power to minimize the compensation available to you.
Having a lawyer means those insurance companies won't be able to contact you directly. They must go through your appointed car accident attorney. Not only will this save you the headache of dealing with annoying insurance representatives, but it will also guarantee you don't say anything they can hold against you. You are only obligated to communicate with your own provider, not another involved party's insurance company.
If you're unsure of what personal injury lawyers can do for you, contact The Law Place to schedule a free consultation in Sarasota, FL., today. We handle all types of car accident claims, including wrong-way accident cases. Our law firm offers a free case evaluation for any potential clients who need guidance on the steps to take after their accident. While you focus on recovering, we can focus on fighting to get you the settlement you deserve.
Can I Fire My Auto Accident Lawyer?
Yes, you can! If your lawyer is not good enough, you are well within your rights to seek alternative representation. However, you should know that the transition may prolong your court case under certain circumstances.
If your lawyer isn't up to your standards, call The Law Place now. We can offer an alternative approach to your case to get you the best result possible. Our lawyers are experienced in all aspects of personal injury lawsuits, working as a team on every case. After a free case evaluation, you'll know that your case is in the best possible care.
What Is the Average Settlement for Pain and Suffering?
There is no exact average for pain and suffering settlements in Florida. Given the unique circumstances of every case, each plaintiff is entitled to a different amount. The severity of your injuries, loss of income, and pain and suffering endured will have an impact on the final figure you can win.
It is worth noting that there is no upward limit to pain and suffering damages. However, state law prohibits claims of more than $200,000 made against the government or state-sponsored entities, as per Florida Statute 768.28.
If you're unsure how much your wrong-way accident case might be worth, call The Law Place today. We can help you understand what damages you may be entitled to and how we can fight for them in court. Personal injury cases are often worth more than people might think, so it's important to have a legal professional examine your case thoroughly.
Contact The Law Place Car Accident Lawyers Today!
Have you or a loved one been injured in a wrong-way car accident? Were you seriously injured and unable to work as a result?
If so, call The Law Place car accident attorneys immediately to schedule a free consultation with a personal injury lawyer. You could be entitled to damages outside of your insurance protection or more than your insurance company provides. We have the knowledge and experience necessary to aggressively fight for the compensation you deserve. A civil court case is a complex process requiring a lawyer completely committed to your interests. The Law Place has got your back.
Schedule your free consultation in Sarasota with The Law Place today.
Call us now at (941) 444-4444.