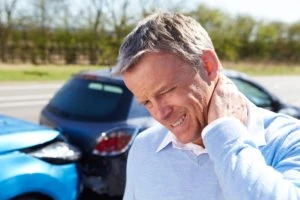 It is an inescapable fact of life that as we get older, certain tasks become more difficult for us – and driving a motor vehicle often falls into this category. While it would be unfair to write off every elderly driver as nothing more than a potential hazard, it would be even more unfair to go uncompensated for an accident that was not your fault. The impacts of age on the senses, the mind, and the ability for rapid movement often increase the risk of a car accident – and Florida is a state well-known for its large aging population in the U.S. today.
If you have been involved in an auto accident that was not your fault, the team of personal injury and auto accident attorneys at The Law Place can help you with every step of your claim. The phone lines in our office in Venice, Florida, are always open, and every free consultation is also free from obligation. Our team has accrued 75 years of combined experience fighting for our clients throughout their car accident case journeys.
To secure experienced legal representation, contact us today for a free initial consultation and find out how our team of Florida attorneys can help you to recover compensation. Our number is (941) 444-4444, and our phone lines are open 24/7.
What Makes Florida Car Accidents Involving Elderly Drivers More Common?
It is entirely possible for accidents involving elderly drivers to occur for the same multitude of reasons that other accidents occur in Florida, such as being due to driving under the influence, speeding, adverse conditions, or mechanical malfunctions.
However, it would be disingenuous to suggest that there aren't some factors that apply disproportionately to accidents involving an elderly driver. These factors include:
Having impaired vision, which makes it more difficult to react to the changing scene around them.
Having impaired hearing, which can increase the risk of something taking them by surprise.
Difficulty in focusing/staying focused, which sometimes comes with old age.
Having a delay in reaction times.
Having a more limited or slowed ability for motion.
The possibility that various illnesses or medications may impact their ability to operate a vehicle.
While many of these things aren't the fault of the elderly person, they aren't your fault either. You are well within your legal rights to claim for any injuries suffered as a result of an accident involving an elderly driver, and we highly recommend that you should.
Contact The Law Place office today for a free consultation and to speak to a personal injury lawyer about how we could help you.
Injuries Commonly Resulting From a Motor Vehicle Accident
Our car accident attorneys have seen a huge amount of personal injury cases resulting from impacts that happen on the roads of the State of Florida.
The most common injuries we see include:
Burns and scalds.
Abrasions, lacerations, and general cuts.
Bone injuries, including breaks, fractures, and splinters.
Injuries to the back, which can often result in paralysis or at least drastic mobility impairment.
Injuries to the internal organs or internal bleeding.
Scarring, disfigurement, or amputation.
Head injuries, which are especially dangerous as they can cause brain damage with a variety of unpleasant and lasting impacts.
Non-physical injuries such as psychological trauma, depression, or post-traumatic stress disorders.
If you have been in a vehicle accident in the past four years and have suffered any of the above, or any other personal injury that is not listed, you should get in touch with a personal injury attorney as soon as possible for the best chance of maximizing your claim.
The Different Damages Your Florida Personal Injury Lawyer Can Help You to Recover in Compensation
If you are injured while driving, there are a range of different damage claims you can make, depending on the specifics of your accident situation. These are designed so that accident victims can make sure the other party is held accountable, no matter which category the complications fall into.
The main types of damages are:
Property damage – Claims for property damage in a car accident usually focus on the value of the vehicle or the items contained inside it.
Medical bills – If you retain copies of all the bills associated with your medical expenses, you stand the best chance of getting a level of compensation that completely covers them. Remember, medical bills are the leading cause of bankruptcy in America today.
Lost wages – The inability to work while recovering from your injuries can often make the precarious financial situation following a car accident more difficult. Keep a copy of all correspondence with your employer for your best chance at receiving compensation for this time spent without pay.
Pain and suffering – Your car accident lawyers will be able to help you claim for pain and suffering damages, which scale with the duration and pain level of your recovery. This figure will also take into account the presence of any complicating factors that will make the future of the injured client more difficult.
Wrongful death – Unfortunately, car accidents involving elderly drivers are more likely to result in a fatality. If a loved one is lost in a car accident, in accordance with

Florida Statute 768.21

, you are able to make a claim for wrongful death. This will take into account the cost of funerary expenses for your loved one, as well as their lost future wages and the loss of consortium for your family.
The best way to find out which damages apply to your case is to schedule a free case evaluation with our team of personal injury lawyers. We will happily provide you with legal advice without obligation.
Insurance Responsibilities Under Florida Law
Florida law dictates that any motorcycle accident, car accident, and all truck accidents are subject to no-fault insurance laws, as laid out in Florida Statue 627.7407.
This law means that all drivers must deal with their own insurance companies, and as such, must carry personal injury protection (PIP) coverage in their insurance policy.
Furthermore, in accordance with Florida Statute 627.736, these insurance companies are only responsible for the total of $10,000 in payout for medical or disability benefits, or $5,000 in the event of the death of a loved one. If the value of your claim exceeds this amount, the matter will likely have to be settled with the help of a lawyer in a civil trial.
The Statute of Limitations in Venice, Florida
Any auto accident – from a car accident to a truck accident – is covered by the same statute of limitations, as laid out in Florida Statute 95.11.
What this means, in layman's terms, is that you have a period of exactly four years from the exact date of your accident to file a claim for compensation.
This may seem like a long time to seek compensation, but your lawyer stands a greater chance of winning you a more considerable sum if you open the case early.
This is due to the fact that evidence becomes more difficult to acquire over time, and insurance companies require hard evidence to substantiate your claim. It is also entirely possible that the other parties involved in your accident have deployed their own lawyer teams, and they are busy preparing a counter-case against you to defend their client and impact your claim amount. No matter what the situation, the best element to have on your side is speed.
How to Deal with Insurance Companies After a Car Accident
As we have just mentioned, your insurance company often be a limiting factor in the amount of money you can expect to receive from your claim.
In fact, it is the prerogative of your insurance company to pay out as little for your injuries as they possibly can. They often go as far as employing their own lawyer team and teams of claims adjusters with the legal expertise needed to do this.
As such, you need a lawyer if you are hoping to receive a fair payout. We will help you collect and collate all of the evidence possible to give your claim the strongest case possible.
There are also some things every lawyer will tell you with respect to insurance companies. First, never sign anything without your attorney present. Second, you are obligated to inform your insurance company of your accident (usually within 24-hours, but this may vary). However, you should only ever disclose the absolute minimum of information. Any unnecessary information you disclose could risk the value of your claim.
How Much Money Will Representation by an Attorney From The Law Place Cost?
Many people are putting off pursuing legal help after an accident as lawyers have a reputation for breaking the bank. This is understandable, as the time period after being injured in an auto accident is often one of financial precarity.
However, we are pleased to announce that our clients will never have to spend a cent upfront if they were involved in an accident case that was not their fault. In fact, unless you win your case, you will never spend a single cent at all.
This is because all of the accident and injury work undertaken by our team is undertaken on a contingency basis. Fees will only be subtracted from your final settlement amount and only if your claim is successful. This makes the process of securing an attorney for your accident claim entirely risk-free, as it should be.
We work with transparency, honesty, and trust at the heart of everything we do. However, if you need further assurance – all of our contingency work is under strict monitoring by the State Bar Association, so you can rest assured there will be no nasty surprises ahead.
Contact The Law Place Today
If you have been involved in an auto accident case involving an elderly driver in Venice in the last four years, you should waste no time in securing legal representation to maximize the amount of compensation you can receive for your injuries, damages, and lifestyle complications.
Here at The Law Place in Venice, we approach every single case as its own unique problem to be solved with all of the tools our highly experienced team has acquired with their combined 75 years of working in the personal injury and accident law fields. Whether you need help dealing with your insurance company or navigating the complexities of Florida law through a trial, we are here and happy to help. With our no-win-no-fee payment scheme, there is no risk involved in pursuing the justice that you deserve.
If you would like to find out more about how we can help with your case, simply contact us to arrange a free consultation and case evaluation. Our phone calls are totally free of charge, under no obligation, and entirely confidential – plus, we keep our phones manned 24/7!
What are you waiting for? Call our office on (941) 444-4444 today!