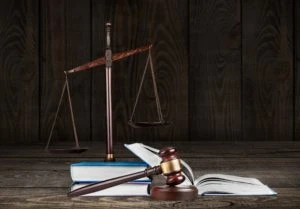 According to Florida Statute 316.062, all drivers on the roads of Fort Myers, FL., have a duty to give information and render aid following an accident. Failure to comply with this would result in some serious legal consequences. However, when you have been involved in a serious accident, especially one that involves a death, panic can take over before logic. Although we cannot condone this behavior, we do understand it, and our law firm is here to help.
The penalties for leaving the scene of the accident or committing a "hit-and-run" in Fort Myers will depend on the damage caused by the crash. Undoubtedly, death is the worst outcome, and the penalties, in this case, will be the most serious. A driver who has been accused of leaving the scene of an accident that has caused the death of another person will face the real possibility of thousands of dollars in fines and decades in jail.
If you have been arrested for leaving the scene involving death in Fort Myers, you must seek legal representation immediately. At The Law Place, our criminal defense team has a combined experience of 75 years. We aggressively defend clients who have been accused of serious traffic crimes, and we will work tirelessly to achieve the best possible outcome in your case. With the help of a skilled personal injury lawyer, you could have your charges reduced or even dismissed. For a confidential, free consultation, contact us today at (941) 444-4444. We are available 24 hours a day, 7 days a week.
What Florida Law Says About Leaving the Scene Involving a Death
The law in Florida is very clear on this matter. A motor vehicle driver who is involved in a car accident on public or private property that results in a death is required to stop immediately at the scene, or as close as possible to it, and remain there until law enforcement deems that they have fulfilled the requirements of Florida Statute 316.062. If the driver fails to do so, they can be charged with a first-degree felony. If the driver has been previously convicted of this crime or any crimes of this nature, they must remain in custody until a bail hearing is scheduled.
The driver's statutory duties as outlined in Florida Statute 316.027 are as follows;
The driver must stop their vehicle at the scene of the accident or as close to the accident scene as possible.
The driver must give their full name, current address, license, and vehicle registration information to any investigating officers.
If requested, the driver must present their license, or permit, to drive.
If medical assistance is required or is requested by any person involved in the crash, the driver must give "reasonable assistance." This includes transferring or arranging the transfer of any victims to the hospital.
The driver must report the accident to the police authority.
The laws surrounding this crime can be difficult to get your head around. That's why the help of a personal injury attorney is so important. Contact us today for free legal advice from a skilled personal injury attorney from our law firm.
Our team of dedicated attorneys fight and win for Floridians.
What Are the Penalties for Leaving the Scene of a Car Accident in Fort Myers?
Under Florida's sentencing guidelines, leaving the scene of an accident involving a death is a first-degree felony and punishable as a level seven criminal offense. Drivers will face the following penalties:
Thirty years in prison.
Thirty years of probation.
A fine of up to $10,000.
In the case where a death has occurred, your driver's license will be revoked for a minimum of three years as per Florida Statute 316.027. No hardship license will be granted until they have completed an advanced driver improvement course.
Due to the severity of the charges, it is in your best interest to have these charges reduced. You will need a knowledgeable personal injury attorney on your side, and our law firm can help.
When Should You Hire a Defense Attorney?
If you have been accused of or think you are under investigation for the crime of fleeing the scene of an accident in Fort Myers, it is very important that you waste no time in seeking legal advice from an experienced personal injury attorney.
It is very common for suspects to say the wrong thing when they are initially arrested and accused of a crime. You must think clearly and protect your rights by refusing to answer any questions before speaking with a personal injury lawyer. Remember, law enforcement agencies are well trained in extracting information from suspects and encouraging them to implicate themselves without realizing they are doing so. They are authorized to be deceptive and dishonest in your interviews to back you into a corner and get you to plead guilty. If you have the right legal team on your side, they can instruct you on what to say and what not to say.
Deciding to hire legal representation immediately after the incident has occurred is the best thing you can do for yourself.
We're Florida's top litigation team with over 75 years of combined experience
Proving Guilt in a Fort Myers Leaving the Scene Involving a Death Case
When it comes to your criminal case, you do not have to prove anything. Rather, it is the responsibility of the prosecutor to prove your guilt, as "the burden of proof" is on the prosecutor. The prosecutor must prove that the defendant was guilty beyond a reasonable doubt. If he or she is unable to do so, the jurors have a responsibility to find the defendant not guilty.
There is some form of doubt in most criminal cases, so for the prosecutor to prove that the defendant is "guilty beyond a reasonable doubt" is incredibly difficult. If you have the right attorney by your side, they can show that there is enough doubt to find you not guilty.
The State of Florida must establish these four factual elements to prove that a driver is guilty beyond reasonable doubt for leaving an accident scene involving a death:
The defendant in question was the driver of the vehicle involved in the car crash that resulted in a death.
The defendant should have known that they were involved in a serious crash.
The defendant knew or should have been aware that the crash caused serious injury or death.
The defendant knowingly failed to stop at the accident scene, or as close to the accident scene as possible, and failed to remain there until he or she had given the required information or provided "reasonable assistance."
The burden of proof is classed as the highest-burden in law. Nothing is regarded higher than a person's freedom in court. The defendant's very liberty is at stake, and this will not be taken away lightly. Florida criminal law can be difficult to understand, so call our law firm now for a free consultation with an experienced attorney.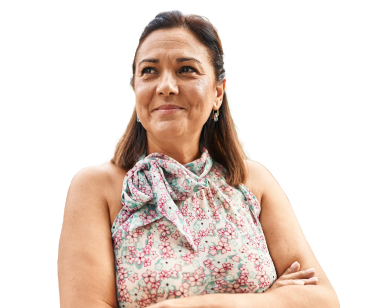 From the initial call to updates on your case status, we are here to get you answers.
Defenses in a Fort Myers Leaving the Scene Involving a Death Case
There are many strategies and defenses that a good injury lawyer can put forward for you in these cases to minimize the potential consequences. Some of the most common examples are:
Disputing the driver's identity.
Disputing the driver's knowledge of the crash occurring.
Disputing the driver's knowledge as to the impact of the crash.
The driver was physically unable to report the accident because they had suffered an injury, and therefore, was physically impacted by the crash themselves.
The driver did not leave willingly; this was dictated by certain circumstances.
The driver was unable to stop close, so they stopped as close as they could to the scene.
The other driver refused to take or was unable to take their information.
The other driver forced the driver to leave the scene to call the police/medical services.
The assistance offered was reasonable, within the terms of the statute.
An experienced injury attorney can also look at other facts surrounding the accident. Perhaps the victim succumbed to their injury due to a delay in medical treatment and not because you left the scene. It must be shown that the death was caused by your actions.
Even if you don't think you have a valid defense for leaving the scene, an experienced personal injury lawyer can still help to present the case in the most favorable light possible for you. We aim to reduce your charges and fight for the best outcome in your case. Call us now for a free consultation.
What Makes a Good Criminal Defense Attorney?
A good Fort Myers criminal defense attorney should:
Be trustworthy – Your criminal defense attorneys must keep all your communications completely confidential. You should have complete trust in your lawyer so that you feel able to speak freely without the fear of punishment. This is central to any effective attorney-client relationship. Trust is something we can guarantee from our team at The Law Place.
Be a good communicator – Your Fort Myers criminal defense lawyer should be an excellent communicator and listener. They should communicate effectively with you and all third parties involved, such as the jurors and witnesses, to deliver an effective defense. Our team of attorneys will communicate with you clearly and concisely rather than speak in a complicated legal language that you do not understand.
Be 100% committed to you and your case – Your Fort Myers criminal defense lawyer should be committed to you and your case. Without this, an adequate defense will not be given. Our team will commit themselves to your case and to fighting your charges.
If you're looking for an attorney-client relationship built on trust and understanding, call The Law Place today for a free consultation with a Fort Myers personal injury lawyer.
What Can a Lawyer From Our Law Firm Do for You?
Your Fort Myers injury attorney should wholeheartedly represent you after you have been accused of a serious traffic offense and are facing a criminal conviction. Our team of attorneys at The Law Place will certainly do this for you.
They will gather all the facts surrounding your traffic offense case by interviewing witnesses, requesting and reviewing all of the police reports and subpoena documents relating to your case, and researching case statutes and precedents to build your defense. They will prepare to examine witnesses at hearings and dispositions and prepare an aggressive and comprehensive defense to put forward to the judge and jury.
Unlike other law firms in Florida, we work as a team on all of our cases so that we can thoroughly investigate your case from all angles. Most of our attorneys are AVV0 10.0 rated and are constantly fine-tuning their skills. Call us now for your free consultation.
Call The Law Place Today
If you have been arrested or are under investigation for the crime of leaving the scene in Fort Myers, you must speak with a lawyer before speaking to authorities, no matter how innocent or guilty you believe yourself to be.
The criminal defense attorneys from our law firm are experienced in representing those who find themselves facing serious traffic charges in Fort Myers. Call us today at (941) 444-4444 for a free consultation where you will receive a thorough and honest evaluation of your charges. We are available 24 hours a day, 7 days a week.