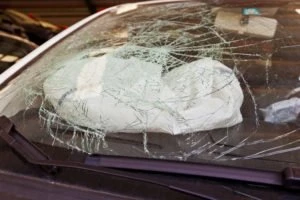 Some of the worst possible car accidents in Sarasota are head-on; this is because they involve the most amount of force and often occur at high speeds. This can cause serious injury, and unfortunately, at times, it can be fatal. Even at lower speeds, this type of collision is disproportionally dangerous; if you are traveling at 30 miles per hour, and so is the other vehicle, then you will collide at a force similar to 60 miles per hour.
If you or a loved one were involved in a head-on collision in Sarasota, then you need help from a Sarasota personal injury lawyer that is confident in Florida law. At The Law Place, our personal injury lawyers have over 75 years of combined experience, and we are dedicated to getting you the compensation that you deserve for your injuries. Contact our law firm today for a free consultation with a Sarasota head on collisions lawyer.
Common Causes of Head-On Collisions
According to the Insurance Information Institute (III), around 10% of crashes are head-on collisions. They are also more common in rural areas, as opposed to urban roads. Head-on collisions can happen for many reasons, in Sarasota, Florida, however common causes include:
Running red lights or stop signs.
Driving under the influence of drugs or alcohol.
Speeding and losing control of the vehicle.
Drowsy driving or falling asleep at the wheel.
Speeding on roads with parked cars.
Distracted driving.
Not paying attention to signs and the wrong way down driving down one-way streets.
Any of these factors of head-on collisions could constitute negligence, and therefore you should speak to a Sarasota car accident lawyer who will help you fight for the compensation you are entitled to.
Factors Involved in Head-On Collisions in Sarasota
Following a head-on collision, the severity of injuries is often dependent on:
Height of each vehicle.
Weight of each vehicle.
Speed of each vehicle.
Safety features of the vehicle.
Whether or not the head-on car accident resulted in a secondary rollover collision.
The bigger the vehicles involved in car accidents, and the faster they are traveling, the more serious injuries could be. Common injuries that occur as a result of head-on collisions are:
Traumatic brain injuries.
Whiplash.
Spinal injuries
Internal organ damage.
Broken bones in the face and mouth.
Lacerations resulting in permanent disfigurement.
Fractured limbs.
The Duty of Care
In Florida, drivers have a presumed duty of care when driving their cars. They are expected to drive in a reasonable manner in order to keep those around them safe. Therefore, if you are in a head-on collision because someone has acted negligently, such as if they were speeding or driving under the influence, then you could be entitled to file a lawsuit.
Even if the head-on collision was your fault, because Florida is a no-fault state, you would still be able to claim for some damages from your own insurance company. However, if damages exceed policy limits, then you could be found liable.
If you were to be found liable for a head-on collision, you could expect to pay for damages such as medical bills, loss of earnings and pain and suffering damages. Or in the event of a fatal accident, you could be found liable for funeral expenses and loss of consortium.
Understanding Damages You Can Claim
Head-on collisions are among the most severe types of car accidents, often resulting in catastrophic injuries or fatalities. If you've been involved in such an accident in Sarasota, understanding the types of damages you may be able to claim is crucial. Below, we outline some of the primary compensations you may be entitled to:
Medical Expenses
After a head-on collision, expenses for medical treatment can rapidly accumulate. This category covers costs like emergency room visits, hospital stays, surgeries, prescriptions, physical therapy, and any future medical treatments related to the accident.
Lost Wages
If your injuries force you to take time off work, you might experience a significant loss of income. This claim aims to compensate you for the wages you've lost due to your inability to work, both immediately after the accident and any future earnings you may lose due to prolonged recovery or permanent disability.
Pain and Suffering
Unlike tangible medical bills or lost wages, pain and suffering cover the intangible emotional and physical distress you've endured because of the accident. Compensation is based on the severity of your injuries and the long-term impact on your quality of life.
Property Damage
Head-on collisions typically result in significant damage to vehicles. This compensation aims to cover repair costs or, if your vehicle is deemed a total loss, its current market value.
Loss of Consortium
If the injuries from a collision affect your relationship with your spouse or family, you may be entitled to compensation for loss of consortium. This encompasses the loss of companionship, affection, comfort, and intimate relations.
Rehabilitation Costs
Serious injuries might require prolonged physical or occupational therapy to regain lost functions or adapt to new physical limitations. These costs can be substantial, especially for long-term or permanent injuries.
Emotional and Psychological Distress
Head-on collisions can leave lasting psychological scars, leading to conditions like PTSD, anxiety, or depression. Compensation can cover therapy and counseling sessions to address these emotional traumas.
Wrongful Death
If a loved one tragically dies in a head-on collision, surviving family members can pursue a wrongful death claim. This compensation can cover funeral expenses, loss of financial support, and emotional suffering.
It's crucial for victims of head-on collisions to consult with a seasoned Sarasota head-on collisions lawyer. Their guidance ensures that all potential damages are factored into your claim, maximizing your chances of securing fair compensation for your ordeal.
What Will The Law Place Do for Me?
Research has shown that more than 90% of people who get help from a lawyer receive a payout, and that payout is 60% more than those with no representation.
When you speak to a personal injury attorney at The Law Place, they will assess your case and tell you if they believe you have a valid claim. They will offer some free and unbiased advice, and if you decide to continue, they will arrange a free consultation. In the in-depth review, they will tell you exactly what they can do for you, and what how our fee structure works. The power is in your hands; at this point, you can sign up to representation or walk away.
We work on a contingency basis with no up-front cost. If you do not win, you will not pay anything.
If you decide to continue, then we will start putting together a strong claim by gathering as much evidence as possible. All that you need to do is focus on your recovery.
Insurance Companies
It is important to remember that insurance is big business, and like every big business, their main priority is profit. Your own insurance company or the insurance of the other driver may try to settle with you quickly. They hope that you will just want to get it over with, but by settling, you will never be able to fight for more. Always speak to a personal injury attorney first who will make sure that you are not taken advantage of. And remember, anything you say to insurance firms they could use against you, so avoid talking to them in detail about your accident. Just stick to the facts, or even better, let your attorney deal with them, so you don't have to.
Following head-on collisions in Sarasota, most cases will end in settlement. However, if your case does go to court, The Law Place will have already put in all the work and have evidence ready to fight your corner and help you to get the compensation you deserve for your injuries.
sarasota head on collisions lawyer, FAQ
How much does an attorney charge for a car accident in Florida?
In many cases, a Sarasota car accident attorney works on a contingency fee basis. This means you only pay if you win your case and receive compensation. The exact percentage or amount will vary, but it ensures that victims can pursue justice without worrying about upfront costs.
Should I get a lawyer after a car accident in Florida?
Yes, especially if you've suffered injuries. An attorney can guide you through the complexities of a car accident claim, ensuring that your rights are protected and helping you secure the maximum financial compensation for your injuries and damages.
Can you sue someone in Florida for hitting your motor vehicle?
Yes, you can. While Florida operates under a no-fault insurance system, if the injuries suffered surpass a certain severity or threshold, you can sue the at-fault driver directly for damages beyond what your personal injury protection covers.
How much can someone sue for a car accident in Florida?
The amount someone can sue for depends on various factors, including the severity of the injuries, medical expenses, lost wages, loss of earning capacity, and other damages related to the accident. While there's no fixed amount, an experienced attorney can evaluate your personal injury case to estimate potential compensation.
How long do I have to make a claim after a car accident in Florida?
Florida has a specific statute of limitations for car accident claims. Typically, you have two years from the date of the accident to file a lawsuit. However, it's essential to consult with an attorney to ensure you meet all necessary deadlines and nuances in the law.
What is personal injury protection in Florida?
Personal injury protection (PIP) is a type of no-fault insurance coverage in Florida. Regardless of who caused the accident, PIP covers a portion of your medical bills and lost wages up to the policy limits. This allows victims to get some level of immediate relief without determining fault first.
Speak to One of Our Sarasota Car Accident Attorneys at The Law Place Today
If you were in a head-on collision in Florida, then you need a dedicated car accident attorney on your side. Florida law gets complicated fast, and there could be people involved who are looking to take advantage of you. It is essential that you focus on your mental and physical recovery after a car accident.
Call us today to arrange a free case evaluation with a Sarasota car accident lawyer. We are open 24 hours a day, so that you can speak to us when you need us most. In fact, the sooner you contact us, the better as we will be able to advise you from the start and begin gathering evidence while it is fresh.