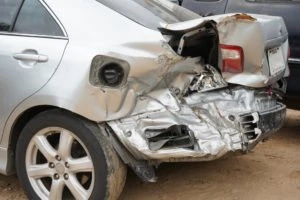 In Port Charlotte, FL., speed limits are put in place to ensure order on the road, as it allows everybody to travel at the same speed, depending on the location or posted speed signs. But most of all, it is assumed speed limits would be followed as expected by law in order to keep all drivers, passengers, and nearby pedestrians safe.
Many people take to the road in Florida daily, whether they are driving somewhere for pleasure purposes or commuting to work. When there are numerous drivers all in a rush to be somewhere, accidents can sometimes occur. Every year, the Florida Department of Highway Safety and Motor Vehicles (FHSMV) releases statistical data for the number of crashes that year. It was recorded that in just one year alone, 400,000 crashes took place.
If you have been involved in an accident due to another driver exceeding posted speed limits near the area of Port Charlotte, FL., you need the guidance and support of an established injury lawyer from a well-known law firm. Once you take the first step in calling us, we can schedule a free consultation that will allow you to explain to us the case at hand so we can give you our skilled and experienced opinion on the matter, all the while considering your desired outcome.
Contact The Law Place on (941) 444-4444. We will schedule you a free legal consultation once you call us, which is extremely helpful to our clients. Our phone lines are open 24 hours a day, 7 days a week, and there is always an injury lawyer on hand to help you get the compensation that you deserve.
Florida Speeding Laws
The speed laws in Florida are fairly straightforward to understand and are usually laid out clearly for drivers using clear road signs or by looking at the type of area. For example, a residential area or built-up area will always have a lower posted speed limit than a highway. In residential zones in Florida, the maximum speed limit is 30 miles per hour, whilst other areas such as highways or less busy areas have a maximum speed limit of 55 miles per hour unless posted speed signs instruct otherwise.
If a posted speed limit says that the driver should go at 20 miles per hour, then the driver must take this as the law and must not exceed this speed, as the limit is set at this speed for a reason. For example, if the road is next to a school or an old peoples home, the speed limit may be 20-25 miles per hour, which has to be followed at all times to ensure the safety of pedestrians and young citizens.
Florida Statute 316.183 states that "No person shall drive a vehicle on a highway at a speed greater than is reasonable and prudent under the conditions and having regard to the actual and potential hazards then existing." In other words, a driver must use their initiative or common sense to decide whether they should slow down due to the conditions of the road or not. For example, if there is a road with a 50 miles per hour speed limit, but there is ice or heavy rainfall on the road's surface, the driver should slow down and use caution in order to keep control over the car.
Depending on where the speeding offense took place, the driver may face fines ranging from $500 to up to $1,000 in some cases, for example, if the speeding took place near a school or residential zone. The driver guilty of speeding may also have to face a driving improvement course and will likely receive points on their license, increasing their insurance as a result.
Reasons for Speeding in Port Charlotte, FL.
It is safe to say that speeding can be recognized as reckless or aggressive driving. However, there may be a specific reason why somebody was speeding. A few reasons to why somebody may speed is because they are:
Running late – A driver may have got ready late and is speeding to get to a medical appointment, work, interview, etc., on time.
Traffic congestion – Having to sit in traffic for a long time may cause a driver to speed the rest of their journey, in order to make up for the time they have spent waiting in the traffic jam. They may also be speeding to make it ahead of the traffic.
Racing – A driver may be showing off to other vehicles on the road. But by driving dangerously or recklessly, they may be putting others' lives at risk.
Driving under the influence – The driver may be under the influent of alcohol or drugs, which causes judgment to be altered and, as a result, can cause them to not take notice of posted speed limits or their speedometer.
Distracted driving – The driver may not have been aware of the speed at which they were going and increased their speed without realizing it.
Types of Car Accident
No two car accidents are specifically the same. However, there is a range of common vehicle accidents that occur due to exceeding posted speed limits, such as:
Rear-end crashes – These types of accidents occur when a driver brakes suddenly, causing other drivers to impact directly into the back of their vehicle.
Side-impact collisions – Also known as T-bone accidents, these accidents can be dangerous for vehicles as there is limited crash protection on the side of a vehicle.
Head-on collisions – When two cars collide face to face. These types of accidents have the highest fatality rate of all types of collisions.
Side collisions – These types of accidents commonly occur when two drivers attempt to switch into the same lane and end up colliding side by side.
Vehicle rollovers – This is when a vehicle is impacted at high speed, and the vehicle rolls over or flips upside down as a result of the impact.
Multi-vehicle pileups or multiple vehicle collisions – Crashes that include more than one car, usually occurring on highways.
How Speeding Causes Car Accidents
According to the National Highway Traffic Safety Administration (NHTSA), in 2018, speeding killed 9,378 people. This highlights just how dangerous speeding can be. Speeding can lead to car accidents and can effect:
Stopping distance – The faster a vehicle is traveling, the more time the vehicle needs to slow down and brake.
Loss of control – The lower the car's speed, the easier the car is to control.
Protective equipment ineffective – Not all safety features on a vehicle are able to activate if the vehicle is traveling at an extremely high speed. For example, seatbelts or airbags may fail to go off.
More severe accidents – Accidents that involve vehicles traveling at more than the recommended speed are more likely to become fatal to crash victims.
Common Injuries Often Sustained by Car Accident Victims
If a driver gets into a car accident whilst traveling at high speed, they are more likely to attain far more serious injuries than if they were traveling at the legal speed limit. Some of the results of a high-speed car accident can result in serious life-changing injuries or, in severe cases, may result in a fatality. Some of the common injuries that a driver may sustain after being involved in a speed-related car accident are:
Traumatic brain or head injuries.
Neck injuries, including whiplash.
Spinal cord injuries.
Dismemberment.
Broken or fractured bones.
Internal bleeding.
Disfigurement.
Sprains, lacerations, burns, cuts, and bruises.
Internal organ injuries.
Damages Commonly Awarded in Exceeding Posted Speed Limits Accident Cases in Port Charlotte, FL.
If you or a loved one was unfortunate enough to be involved in a car accident due to another driver exceeding posted speed limits, then you may be left with a number of financial problems as a result of the injuries and damages you received. It is in your best interest to receive payment for your pain and suffering and get the financial support that you deserve. Some of the typical damages that you may be able to claim for an accident victim are:
Medical expenses.
Loss of wages.
Property damage.
Loss of a loved one.
If you were involved in a car accident due to a driver exceeding a posted speed limit, then the chances are you have had to take time off work, resulting in loss of income. If you have lost out on your usual wage, you may be struggling to pay rent, pay for child support, or afford to make ends meet. If this is the case, you will need financial support from a personal injury lawyer who is experienced in a range of accident cases.
How Do You Prove a Speeding Accident Claim?
If you wish to gain compensation for being involved in an accident because another driver exceeded the legal speed limit, you must hold a reasonable amount of evidence to prove this. Every driver is expected to uphold a certain duty of care to ensure the safety of others on the road. Therefore, any driver caught speeding is neglecting their duty of care to others. You can prove that somebody is negligently driving if there is proof to say they are:
Exceeding the speed limit – Going faster than the legal limit.
Going too fast for the road conditions – Not paying attention to the conditions of the road and losing control of the vehicle as a result.
Some evidence that could be potentially used to prove that another party was exceeding the legal speed limit is:
Witness Statements.
EDR/ black box (in some cases).
Crash scene evidence. For example, looking at collected evidence such as photographs, statements, or police recorded information.
What to Do if You Are in a Speed Related Crash
It is vital to take the following steps as soon as possible if you stand a chance of receiving any sort of compensation for the motor vehicle accident. The more evidence you retrieve from the accident, the more evidence your attorney has to help build up a solid claim.
Take enough pictures of the crash scene, vehicles involved, any injuries suffered, skid marks on the road. It is essential to gather as much evidence as possible to use towards your defense.
Record the registration and car details of the vehicles involved, such as the model of the car, color, etc.
Record the details of any other drivers involved, such as their name, address, etc.,
Sketch the accident scene, indicating which directions the vehicles were moving and where the impact took place on the road and vehicle.
Inform the police of the accident. Even if the crash does not seem not significant, the police will be able to record the accident correctly. Also, record the details of the law enforcement officer who recorded the accident.
Refrain from saying too much to other parties involved in the accident, as you may say something that could be used against you as evidence later on.
Contact The Law Place Today!
If you have been involved in a car accident as a result of another driver exceeding posted speed limits, then the chances are you have suffered injuries, damages to your vehicles, and potential damages to property in the surrounding area. You may feel as though you have been suffered an injustice and that you deserve compensation and financial support for your pain and suffering at this time.
It is statistically proven that you are more likely to receive compensation following a car accident if you have the assistance of a lawyer defending your case than if you were to try to claim compensation alone. Our lawyers have taken on many personal injury cases in the past, just like yours, and have been successful, so please rest assured that all of our lawyers are highly capable of handling your case successfully.
Contact our injury lawyers today whenever suits you best on (941) 444-4444. Once you take the first step in calling us, we can schedule you a free case evaluation, which will give you the chance to ask us any questions that you may have and will give our lawyers a chance to explain our processes to you.
Our phone lines are open 24 hours a day, seven days a week. There is always a car accident lawyer ready to take your case for you, so please, do not hesitate to call.