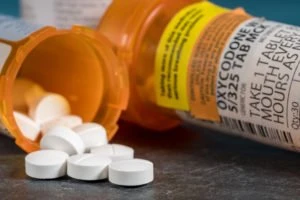 In the State of Florida, obtaining a controlled substance by fraud is defined as when someone uses either fraud, forgery, deception, misrepresentation, or subterfuge to obtain a controlled substance.
Obtaining controlled substances in this way can mean you will face charges of a third-degree felony class. The standard punishment for this level of offense is a five-year period in prison, accompanied by a fine of up to $5,000. However, this is not the maximum level of consequence you could receive. If the amount of controlled substances in question is enough to qualify you for a drug trafficking charge, the consequences will be much more severe. These are charged at a federal level and can earn you decades in jail and considerably more crippling fines.
Should you find yourself being charged for any level of obtaining a controlled substance through fraud, your highest priority should be seeking legal counsel. Here at The Law Place in Clearwater, our team of criminal defense lawyers has a combined experience of over 75 years fighting drug cases with a proven track record of aggressive defense. If you would like more information or free legal advice, schedule a free consultation with a member of our office today. Our phone lines are always open to work around whatever schedule you may have.
Contact us on (941) 444-4444 for a free case evaluation fully covered by the confidentiality of the attorney-client relationship today!
How Is Obtaining a Controlled Substance by Fraud Defined in the State of Florida?
The Florida laws surrounding obtaining or attempting to obtain a controlled substance by fraud are contained within Florida Statute 893.13.
This encompasses the acquisition of controlled substances in any manner that can be considered subterfuge, deception, misrepresentation, or forgery.
To give an example, misrepresenting yourself to withhold or give false information to a medical practitioner in order to obtain a controlled substance would fall into this category of drug crime. So too would obtaining prescription drugs from multiple practitioners in the period before the 30 day period of the prescription drugs has elapsed.
Our team of dedicated attorneys fight and win for Floridians.
What Are Some Common Signs of Seeking to Obtain a Controlled Substance by Fraud?
Obtaining a controlled substance by fraud in this manner is generally referred to as 'doctor shopping.' A typical case would involve the accused paying visits to a number of doctors in a short window of time and seeking prescription drugs by complaining about ailments. Common prescription drugs sought in this manner are opioid painkillers like Hydrocodone and Oxycodone.
Signs that could alert someone to a drug shopping pattern of behavior include:
Attempts at coercing the medical practitioner to increase the amount of prescription drugs prescribed.
Attempts to deceive a practitioner by claiming that prescription drugs were stolen or lost in some way.
Paying for prescription drugs with cash despite being on an insurance program.
Lacking a clear income source in conjunction with paying for prescriptions with cash.
Excessive amounts of knowledge about the controlled substance in question.
If you are nervous, fidgety, or otherwise agitated while attempting to obtain a prescription.
Your response to a failure or complication in filling a prescription demonstrates an unreasonable degree of anxiety, anger, or irritation.
You attempt to demand a prescription or refill.
If you are accused of obtaining a controlled substance in this manner, the very first thing you should do is look into acquiring highly-competent legal support to fight your defense in court.
Consequences of Obtaining a Controlled Substance by Fraud in Florida
If you are caught by law enforcement attempting to obtain a controlled substance by fraud, you can face serious criminal charges, which can result in huge fines and multiple years in prison.
This is why it is so important to have the backing of an experienced and highly-knowledgeable criminal defense attorney. We could help you to get the charges against you diminished or even, in some cases, dropped entirely.
There are different levels of consequences you can expect for various levels of this drug offense. These will increase depending on the amount and severity of the controlled substances involved.
First-Degree Misdemeanor Charges
This is the lowest level of charge you can expect to face for obtaining a controlled substance through fraud.
This charge carries a fine of up to $1,000 and a year of prison time.
Third-Degree Felony Charges
This is where things begin to become incredibly serious. Once charges reach felony-level, there is no way to have your subsequent criminal record expunged or sealed if you are successfully convicted.
They also carry higher fines and numbers of years in prison. For a third-degree felony, you can expect a $5,000 fine, 5 years in jail, and a probation period lasting up to 5 years.
Felony level charges can result from:
Tampering with existing controlled substance prescriptions.
Obtaining controlled substances by filling prescriptions from multiple medical practitioners.
It should also be noted that the person accused of this type of crime does not have to be successful in their mission to obtain and possess a controlled substance. Simply seeking it out in an illegal or fraudulent way can get you caught by law enforcement and charged.
If successful, you can also be charged with illegal possession of a prescription drug or – if the amounts are high enough – drug trafficking.
Charges of a second-degree felony and first-degree felony level are also possible. These carry even higher fines and up to twenty-five years in prison.
We're Florida's top litigation team with over 75 years of combined experience
How Is This Sort of Drug Crime Proven by the Prosecution Under Florida Law?
As this is a criminal matter, proof of your guilt must be provided by the prosecution in a manner that leaves no reasonable doubt of your guilt.
For this to happen, the following criteria of proof must be met:
Proof must be shown that fraud, deception, subterfuge, or forgery was used in the process of obtaining a controlled substance.
The prescription being sought was a controlled substance covered under Florida Statute 893.03.
The accused was seeking or had succeeded in obtaining a controlled substance.
A good criminal defense lawyer is essential due to the lasting implications of a guilty charge for a drug crime. The earlier you secure this representation, the better. There any many legal stumbling blocks and ways to accidentally divulge information to law enforcement officers, which could be essential to the prosecution in proving your guilt.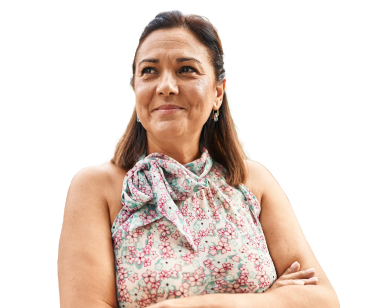 From the initial call to updates on your case status, we are here to get you answers.
Examples of Possible Defenses for This Type of Drug Crime
A good criminal defense lawyer will have a wealth of previous experience and a solid set of defensive precedents to draw from when defending someone accused of obtaining drugs through fraud.
These could include:
Demonstrating that the accused did not know that the substance they were seeking was controlled.
Showing that the evidence held against the accused was obtained in a way that was illegal or unconstitutional.
Questioning the validity of the warrant used to seize the evidence.
The practitioners also demonstrated guilt by being aware of the actions taking place.
There are also a number of highly-specific situations that will grant you an exception from these laws. These include being of a healthcare occupation, a wholesaler or manufacturer, law enforcement officer or informant, and many more.
The Importance of a Highly Specific Defensive Strategy
While there are, as covered above, a number of precedents available for your lawyer to draw from, nothing is better than a specifically tailored defense.
This is why The Law Place has a policy of seeking as much information from you as possible. Knowing the minute details of your case can open additional avenues for your defense. This is covered by attorney-client confidentiality.
A lawyer from The Law Place in Clearwater will always use the full set of tools and opportunities available to them to fight tirelessly to get your obtaining a controlled substance by fraud charges dropped or reduced.
How Much Will Representation From The Law Place Cost Me?
Often people avoid seeking a high-caliber attorney because of the price. However, the combination of fines and future limitations caused by your criminal record can often dwarf the expense of worthwhile representation. This is especially true if you are looking at a felony charge that cannot be expunged or sealed in any legal manner.
While we cannot give you a direct quote here as the details of everybody's specific case vary, we can guarantee you a competitive and considerate rate.
We also champion a policy of full disclosure for our fees. You will be told exactly how much the entire legal process will cost following your free consultation and case evaluation. You will never be surprised by hidden fees or extra costs.
In case this wasn't enough reassurance, you can also develop a personalized payment plan. Good, fair criminal defense should never be out of reach of anyone, no matter what their situation.
Contact The Law Place Today
If you are facing charges for obtaining a controlled substance by fraud, or any fraud-like drug charges, such as deception or subterfuge, call us today. A guilty charge for any level of drug crime can seriously impact your future before the implications of huge fines and jail time are even considered.
Our team has over 75 years of experience fighting cases just like yours. While you will have a primary lawyer assigned to your case, we handle each case as a cohesive team, and you will benefit from the knowledge, skill, and wisdom accrued by each member of our law firm. This will afford you the best chances at getting the charges leveled against you either decreased in their severity or perhaps dropped entirely.
To get the process started, all you need to do is call our office. Phone lines are open 24 hours a day, 7 days a week for your convenience. The free case evaluation you receive over the telephone will come at no obligation and will be fully confidential by law. Don't waste time. The longer you give your legal representative to work on your specific defense, the better chance you stand in court.
Our Clearwater office is contactable at any time by phoning our telephone number: (941) 444-4444.