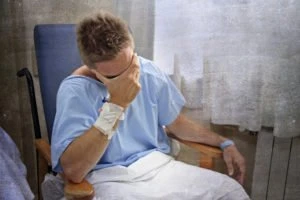 The use of online delivery services is becoming more and more common in Bradenton and indeed Florida as a whole. Because of this, there are a growing number of package delivery trucks on the roads in Bradenton and a growing number of collisions involving this type of vehicle. Hundreds of delivery truck accidents happen every year in Florida, with DHL being just one of many delivery companies whose trucks are commonly involved. DHL Express is an interstate carrier that specializes mainly in the transport of general freight and parcels. The company employs around 1,100 drivers, and although the company has reported an impressive safety record, accidents can still happen.
Delivery trucks are large and heavy, so when one is involved in a collision, they can often cause serious damage to surrounding vehicles and severe injury to other drivers and passengers on the road.
If you have been in a collision that wasn't your fault, involving a DHL truck or a delivery truck from a different company, then you should seek justice. Here at The Law Place, we know how intimidating it can be to stand up to a large company like DHL, but we are here to help. Our team has over 75 years of combined experience, where our personal injury attorneys have dealt with hundreds of cases just like yours. If you were in a truck accident in Bradenton, Florida, then you could be entitled to compensation. Being represented by a truck accident lawyer with in-depth knowledge of Florida's laws and a great amount of relevant experience will give you the best chance of winning your case and getting the compensation that you deserve.
Contact us today to arrange a free case consultation. One of our personal injury attorneys will go through the details of your accident with you, give you free legal advice, and give you a rough estimate of the amount of compensation that you might be entitled to, depending on the damages and suffering caused by the truck collision. If you choose to continue working with us after this case evaluation, we will help you every step of the way. So don't hesitate, call us today to see how we can help.
Our phone lines are monitored 24hrs a day, 7 days a week, for the convenience of our clients. Call today at (941) 444-4444.
Common Causes of Delivery Truck Accidents in Bradenton, Florida
As with all types of automobile accidents, there are many possible causes, and each case will be different. And while DHL Express could be considered one of the safest trucking companies in the country, its drivers, like all human beings, are capable of making mistakes. The cause of the collision could also have been the fault of the company's policies, for example, how well they maintain their vehicles or train their drivers.
Some of the most common causes of accidents involving delivery trucks are:
Overloaded or poorly loaded cargo – This can make the truck more difficult to steer and can lead to the driver making an incorrect steering judgment. If the cargo falls from the truck, this can also result in accidents as other vehicles swerve to avoid the hazard.
Defective vehicle or poor maintenance of the truck – Truck companies who own these vehicles will try to maximize profits as much as possible, and this sometimes leads them to cut corners with standards of maintenance. This can lead to malfunctions that make collisions more likely. Trucking companies have a duty of care for their drivers and trucks, but negligence can increase the chance of an accident.
Stopping and standing hazards – It's common for truck drivers to simply stop in front of their destination and run in to deliver the packages to save time, rather than parking properly. When parking requirements are not met, surrounding traffic and pedestrians may need to maneuver around the stopped truck. This hazard makes an accident more likely, particularly if vehicles trying to pass the truck have to veer into oncoming traffic.
Drivers' schedules – Delivery companies pressure their truck drivers to deliver a large number of packages in a short space of time and closely monitor their delivery times. As a result, truck drivers will often cut corners to reach their destination on time, for example, by taking greater risks or speeding up, which increases the likelihood of an accident.
Driver fatigue – The long hours and short breaks that are common among truck drivers mean that they are often tired behind the wheel. This will make their reaction times slower so that they are less likely to react in time to a hazard, which makes an accident more likely.
Driving under the influence of drugs or alcohol – As with tiredness, being under the influence of a substance can interfere with the drivers' decision-making and reaction times, making an accident more likely.
Collisions involving delivery trucks are most commonly the result of an error in judgment rather than deliberate recklessness. However, the victims of collisions involving delivery trucks have the right to claim for the suffering they endured, regardless of whether the crash was caused by a small error in judgment or a maintenance issue with the truck. Call one of our personal injury lawyers today for a free case consultation.
Common Damages Resulting From Delivery Truck Driver Accidents in Bradenton, Florida
If you have been involved in a collision involving a delivery truck such as DHL, it is likely that you will have suffered emotionally or physically. The best thing you can do in this situation is to seek representation from a reputable law firm whose personal injury lawyers can fight to get you the compensation you deserve.
One of our personal injury attorneys could help you to claim compensation for the following:
Medical treatment and future medical expenses – Recovery from injuries sustained in a truck accident can be long and expensive, particularly if you require surgery, medication, or long-term rehabilitation. If the accident led to injuries that required medical attention, you should keep all hospital bills and records as it is possible that you will be able to claim back these expenses.
Loss of income – If the injuries you suffered during the crash have forced you to take time off work, then you deserve compensation for the huge impact this might have had on you and your family's economic stability.
Loss of future income – You could also be entitled to compensation for hypothetical future earnings if the sustained injuries will reduce your ability to work in the future.
Pain and suffering – A personal injury lawyer can also help to calculate less tangible damages you might have suffered because of the delivery truck crash, for example, emotional distress and suffering.
Wrongful death – If a delivery truck accident led to the death of a loved one, then you also have the right to seek justice and compensation for this. This can help to recover costs such as funeral bills and the loss of wages they might have been using to support you while they were alive.
It's normal to feel intimidated by the idea of filing a lawsuit against a big company such as DHL or to convince yourself that your injuries are not too severe. However, trucking companies have a responsibility of care to their truck drivers and other drivers on the road, and if they fail to achieve this, then they should pay the price for their negligence and the injuries caused to others. Whatever the resultant damage or injuries from the collision, you should call us for a free consultation today to assess what level of compensation you could be due. We will help to calculate an estimate of the pain and suffering you endured and the consequent amount that you might be able to recover in compensation. You will also receive free legal advice from one of our personal injury lawyers regarding the next steps you should take, and they will be able to answer any questions you might have.
Who Is Liable for a Delivery Truck Accident in Bradenton, Florida?
Following an automobile accident, it can be difficult to establish who was to blame, but this is essential if someone wants to make a claim. There may be more than one party making a claim, and there may be multiple parties liable for a single claim. These cases can be complicated, which is why it is useful to have a personal injury lawyer by your side who can help to establish liability following a truck accident.
An attorney may be able to help you establish liability against:
The delivery company, such as DHL.
The delivery truck manufacturer.
The truck parts manufacturer.
The delivery truck driver.
Third-party companies.
Other drivers at the scene.
It is a legal requirement for all trucks, including DHL trucks, to be fitted with an Event Data Recorder (EDR), also known as a black box. These record technical vehicle and occupant information in the time immediately before, during, and after a crash. This helps to monitor the vehicle's safety performance, and this data can be vital when establishing who was at fault in a collision. For this reason, they are commonly used in personal injury litigation. Our personal injury lawyers will be able to analyze this black box data, as well as investigate the scene of the accident for any evidence that might help establish who was at fault for the crash. This could help to strengthen your case and make it more likely that you will receive the compensation you deserve.
Under Florida Statute 768.81, Florida operates by comparative negligence. This means that each party involved in an incident will be held liable for the resultant damages according to the percentage of the blame they are accountable for. This means that if you are found to be 20% to blame for an accident (because you were over the speed limit, for example), then you will be held liable for 20% of the damages. Insurance companies will often try to shift the blame onto the opposing party as much as possible to reduce their payout. For disputes like this, it is essential to know the relevant laws and rights, which is where a personal injury lawyer is extremely useful. If you contact us, one of our truck accident lawyers will be able to help guide you through the whole process and fight by your side to ensure that you are not short-changed in your compensation. Call us today to schedule a free case evaluation with one of our attorneys.
How Can a Bradenton Truck Accident Lawyer Help Me?
Here at The Law Place, we understand how stressful a truck accident can be and the catastrophic injuries that it can lead to. If you or a loved one have been involved in a truck accident involving a delivery commercial truck such as a DHL truck, then the best thing you can do is to seek legal representation from a personal injury lawyer as soon as possible. In your free legal consultation, one of our accident attorneys will go through the brief details of your case with you, to assess the circumstances of the accident, to determine where the blame likely falls in the accident, and to estimate the amount of compensation you might be entitled according to the damages caused.
If you decide to let us take on your case, your assigned truck accident lawyer will collect relevant evidence to your case, such as CCTV footage, black box data, criminal reports, and witness statements. You will be supported and guided throughout the legal process, and your attorney will handle all aspects of your truck accident case. This includes communication with all third parties and insurance companies.
Dealing With Insurance Companies in Bradenton, Florida
Dealing with insurance companies can be a particularly stressful aspect of life following a DHL truck accident. You are required by law to contact your insurance company following a collision, but we recommend keeping any communication with them vague, or better still, allow us to advise you or speak to them ourselves. Like all companies, insurance firms work to maximize profits. This means that they will do everything they can to reduce their payout, including attempting to downplay your injuries. We have extensive experience dealing with insurance companies and will fight to secure you the payout you deserve.
Contact The Law Place Today
Our team of accident attorneys has over 75 years of combined legal experience in cases just like yours and a reputation for fighting hard for the benefit of our clients. We put the attorney-client relationship at the forefront, so you can rest assured that your assigned accident lawyer will be by your side throughout the process for information, support, and advice. Each new case is evaluated by the team as a whole in order to come up with the best possible strategy to give you the best chance of winning your case. In this way, you get the benefit of the individually assigned lawyer as well as the combined team experience.
Our law firm works on a contingency basis. This means that you won't have to pay anything upfront, and you won't have to pay anything at all if you don't win your case. If we do help you to win your case, then our legal fees will be deducted from the final settlement. The State Bar Association monitor all of our contingency fee structures, where they set guidelines as to how much accident lawyers are allowed to charge for their services. We are completely upfront about the fee structures we provide, and we can discuss this with you in a meeting following our initial free case consultation conversation. That way, we can ensure that you fully understand all of the legal costs before we proceed with your case.
If you have been in a DHL truck accident or an accident involving another trucking company that wasn't your fault, then you deserve justice. We will be here to guide you through every step of the way if you decide to file a claim so that you can focus on your recovery.
Call or text us today to arrange a free legal consultation with a truck accident attorney. Our phone lines are open 24 hours a day, 7 days a week. Contact us at (941) 444-4444.