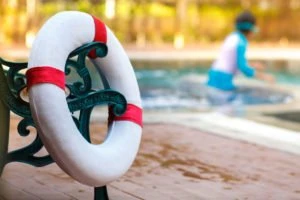 In shocking data released by the Centers for Disease Control and Prevention, ten people every day die from unintentional drowning across the country; that's over 3500 people every single year. This places unintentional drowning as the fifth biggest cause of unintentional deaths in the entire country.
Accidental death is always a terrible event, and the aftermath can be extremely chaotic and stressful for everyone involved. When people do survive a drowning accident, they can be left severely injured and emotionally traumatized. Figuring out what went wrong and who could be at fault is a tricky matter, and navigating the complex personal injury law surrounding the accident can be tough without a personal injury lawyer.
In order to make the legal process easier and less stressful, give The Law Place a call today on (941) 444-4444. We understand that this is an extremely difficult time for you and are ready to take some of the weight off your shoulders. We will liaise with all parties involved on your behalf, investigate the accident, and seek compensation for your loss or for your injuries. We offer a free consultation so that you can get all of the information you need before moving forward.
Relevant Sarasota, FL Drowning Laws
The following laws may be relevant to your case if it happened in Sarasota FL county:
Virginia Graeme Baker Pool and Spa Safety Act – A very important law that was passed in 2007. It states that all pool owners and pool operators have a duty of care to provide basic safety to anyone who might have access to their pools. This means installing drain covers to stop underwater accidents.
Premise Liability – This states that the owner of the property has a duty of care to maintain their swimming areas in Sarasota, FL.
Attractive Nuisance – This states that if your pool is attractive to children, you must ensure that the correct safety measures are in place in Sarasota, FL.
Gross Negligence – Gross negligence is when there is a blatant disregard for safety. If a pool owner is aware of a broken ladder or leaves the pool half empty and an accident happens, they will be liable for gross negligence in Sarasota, FL.
Our team of dedicated attorneys fight and win for Floridians.
Who Is at Fault?
Allocating the blame after a terrible accident is the most difficult part of any accident case. It isn't enough to just blame another party, and you will have to provide enough compelling evidence to back up your claims. This is where having a skilled Sarasota, FL personal injury lawyer can really help. Personal injury attorneys can help you identify who is to blame and then prove their legal liability with their investigations.
These are the most common parties who are at fault following an accident in Sarasota, FL:
Recreational parks.
Hotels.
Private pool owners.
Non-profit organization.
When it comes to proving the fault of these entities, you might have a tough time without a skilled law firm fighting your legal cases. Personal injury lawyers are well versed in dealing with personal injury cases just like yours. They will have full knowledge of relevant laws and statutes and will be able to build the information for your case, in accordance with Sarasota, Florida Law.
Determining Negligence in a Sarasota, FL Drowning Accident
There is a huge range of different negligence issues that could come into play in your personal accident case. Was there a lack of safety equipment? Was the area poorly signposted? Was there a lack of gates and fencing?
Sometimes the fault lies at a design level, defective equipment, or dangerous design. Sometimes, the fault lies with human error, were the lifeguards untrained? Was the area over-crowded? Were the lifeguards absent?
Here are some of the biggest causes of swimming pool accidents:
Untrained lifeguards.
Lack of emergency equipment.
Unclear water.
No supervision.
Broken gate latches.
Lack of fencing or barriers.
Overcrowding.
We're Florida's top litigation team with over 75 years of combined experience
Near-Drownings and Other Common Sarasota Swimming Pool Accidents
Drownings aren't the only type of accident that can happen around a pool. Here are some other common ways that people are injured in Sarasota County:
Blunt Force Trauma – If the area around a pool is slippy, and it can cause a trip or a fall that leads to an impact on the head. This can be extremely serious and can even lead to death. Another common form of head trauma is when a pool is too shallow, and somebody dives in, hitting their head on the bottom of the pool. Diving accidents alone make up for over 10% of all spinal injuries in the country every year.
Drainage Accidents – The strong suction that a pool drain exerts can cause injury if a limb or hair is caught inside. This can hold a normal adult under water long enough to cause serious harm.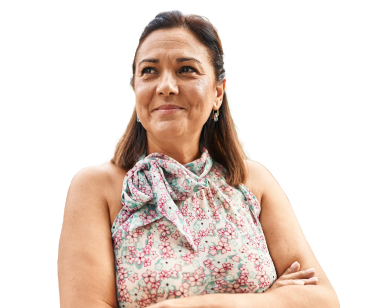 From the initial call to updates on your case status, we are here to get you answers.
How a Sarasota Accident Lawyer Can Help Your Case
We always recommend that following an accident in Sarasota, FL, you contact an accident lawyer at the earliest convenience. Your accident lawyer will have dealt with a number of cases just like yours for their law firm and will be able to protect your rights and seek compensation for the loss of a loved one or an injury that wasn't your fault.
Once you contact us here at The Law Place, for a free consultation, we can begin to make your life a little bit easier. We will take over the investigation, as well as represent and liaise for you on your behalf, leaving you time to recover or to focus on your mental recovery.
During your free consultation, you will be asked some simple questions from a Sarasota accident lawyer. This will allow them to evaluate your case. They will then give you some honest, unbiased information on where they think you stand in terms of a claim.
If you decide to proceed, you will be called in for a more in-depth meeting. This is where we will start to build your legal case. Your accident lawyer will lay-out the fee structure in a clear manner, and you will sign to agree to representation. At this point, you will be able to relax ad your accident lawyer will then begin to take over.
Here are some of the things your attorney can do for you; this is the evidence they will find out:
Photos of the accident site.
A police report and police badge number for any of the officers involved.
Work rota for the lifeguards on duty.
Interviews with any witnesses or contact details.
Results of safety inspections.
Expert witness testimony.
Training information for the lifeguards.
Prior history of the pool.
How Long Do You Have to File a Lawsuit?
In Sarasota, you are bound by Florida's statute of laws. Florida Statue 95.11 states that you have four years from the date of the accident to make a personal injury claim, or you will be forever barred from making a claim regarding that incident.
We highly advise that you act sooner than that, however. The sooner after your accident, you call a Sarasota accident lawyer, the easier it will be for them to collect evidence and build your case. The further down the line from the accident, the harder it will be to find compelling evidence to back up your claim. Witnesses may not respond, and first responders and police officers may have an unclear memory of the events.
Your accident attorney will be able to guide you and help you by telling you what you need to do. They will tell you what to keep note off and will help you compile your evidence so the sooner you get in touch, the better.
Contact The Law Place Today!
Here at The Law Place, we have been dealing with cases in Sarasota County for over 75 years collectively. We offer a free consultation and are available 24 hours a day, seven days a week.
When you call us, you will get a dedicated lawyer, ready to fight your case and protect your rights. We will seek what you deserve to the full extent of our abilities.
Don't let the complexities of Florida law hold you back from seeking the compensation you deserve. Get in touch today by calling us on (941) 444-4444.