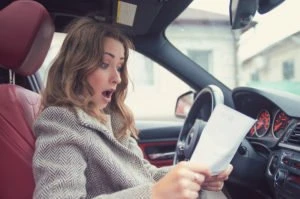 Life is busy and filled with distractions. People are often thinking about several different things simultaneously or are trying to multitask and manage more in a shorter period of time. Unfortunately, this is also common when driving a car and results in reckless driving and the violation of traffic rules. Instead of focusing on the road, people often talk to another passenger, text, or speed over the limit.
Keeping other road users safe is a legal duty of care. In accordance with this duty, drivers must take reasonable care for other road users when operating a vehicle. This means ensuring that any action they take or fail to take will not cause personal injury or property damage. However, many drivers break the law by not abiding by the rules of the road, which causes a large number of accidents in Florida.
If you are being accused of reckless driving, then you should seek legal representation as quickly as possible. Here at The Law Place, a dedicated team of criminal defense attorneys will fight for your rights and help you throughout your case. We understand the importance of support guidance in this challenging and unexpected situation. Call us today at (941) 444-4444  and request a free consultation with a criminal defense lawyer.
The Definition of Reckless Driving
According to Florida Statute 316.192, "Any person who drives any vehicle in willful or wanton disregard for the safety of persons or property is guilty of reckless driving"
In Sarasota County and Florida as a whole, reckless driving is recognized as a severe offense. However, determining the scale and the level of traffic violations caused while driving recklessly can be challenging and needs thorough investigation. It is possible that your attorney will be able to show that your actions were unintended. Various factors could cause distracted driving, but it may not have been yout deliberate intention to put other traffic users' lives at risk or knowingly break the law.
If you or a member of your family are being accused of reckless driving in Florida, then you should seek help from a criminal defense lawyer as quickly as possible. At The Law Place, we offer you a free consultation with an experienced defense attorney. We will do everything possible to have your charges dropped or dismissed entirely. Call our law office in Venice, Sarasota County, today!
Our team of dedicated attorneys fight and win for Floridians.
Examples of Reckless Driving in Venice, Florida
Each driver should put the safety of other road users' first by complying with Florida's road laws, but accidents caused by reckless drivers are still everyday events. Some of the most frequent causes of reckless driving are:
Distracted driving (which may include a lively conversation with passengers while driving, or unreasonable use of a phone, or a lack of attention on the road.)
Dangerously tailgating other cars.
Driving under the influence of alcohol or drugs (DUI).
Ignoring the stop sign and refusing to stop at the red light.
Daring maneuvering (especially around large trucks) and swerving in and out of traffic.
Driving at night or during poor weather conditions without turning out car lights.
Speeding over the speed limit.
Refusing to yield when it is required.
Thanks to our teams' expertise with traffic violations, our criminal defense attorneys can handle your case with care and dedication. Our skilled lawyers have the experience necessary to conduct an in-depth investigation into the car accident and develop the best possible defense strategy.
At The Law Place, we are licensed to practice law in the whole of Florida so that we can serve you anywhere in the state. We have established honest relationships with clients and work to provide them with the best outcomes possible. Do not hesitate to contact us for a free consultation. Call our law firm today!
Reckless Driving Among Young Adults
It is common for young adults to be charged with driving recklessly. They may have been trying to show off among their peers, or they may lack driving experience, or perhaps they were driving under the influence of alcohol or drugs.
If you are a young person being accused of reckless driving, then you should seek help from a criminal defense attorney right away. The law does not look kindly on young offenders, and you should do everything possible to avoid a reckless driving offense marking your record.
We're Florida's top litigation team with over 75 years of combined experience
Possible Punishments for Reckless Driving in Florida
The types of punishments for reckless driving are outlined in Florida Statute 316.192.
A first-time offender could be charged a fine of up to $500, a prison sentence for up to 90 days.
The second time and any subsequent offenses may be punished with a fine of up to $1,000 or jail time of up to 6 months.
In case of a more severe offense, where the accident caused property damage or minor personal injury, it could be classified as a misdemeanor of the first degree. If the accident caused serious bodily injury, the act could be considered as a felony of the third degree. These are serious charges that carry fines up to $5,000 and a maximum jail sentence of 5 years.
If you are facing a reckless driving charge, then call The Law Place today. We will do everything possible to have your charges dropped or dismissed.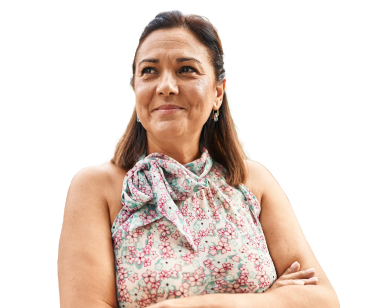 From the initial call to updates on your case status, we are here to get you answers.
Compensation Available for Reckless Driving Accident Victims in Venice
If you are found guilty of reckless driving in Florida, and your actions caused an accident involving personal injury, you could be liable for the other party's damages. This may include:
Medical expenses.
Lost wages (it may occur if you sustained severe injuries and will not be able to work for the next months).
Property damage (crashed car in the effect of the accident).
Disability or permanent injury.
Emotional and mental anguish.
How to Avoid Being a Victim in a Reckless Car Accident
Reckless driving is a hazardous event that puts other traffic users at risk and may result in severe injuries and damages. Taking appropriate precautions can significantly reduce the probability of such collisions.
When driving a vehicle, the first and most important thing is to stay focused and pay full attention to the road, road conditions, and the immediate surroundings. When traffic conditions are the primary focus of drivers, they can react quickly and adjust to unexpected situations.
Try not to exceed the speed limit and use the fast lane only to overtake another car. Remember to drive carefully, be mindful, and not perform dangerous maneuvering (especially around large vehicles). Additionally, do not forget about looking in your mirrors and checking their positioning before driving.
When you apply these rules to your driving habits, the chances of being involved in an accident fall significantly.
Contact a Criminal Defense Lawyer From The Law Place Today!
If you are being charged with reckless driving, then it is essential that you speak to a skilled criminal defense lawyer as quickly as possible.
We are a reputable law firm with over 75 years of combined experience in car accident cases and other practice areas. Many of our attorneys are AVVO rated 10.0, which is the highest possible rating, so you can be assured that your case will be in experienced and competent hands.
Our phone lines are available 24 hours a day, 7 days a week, so our clients can contact us whenever they need to. Call us today at (941) 444-4444, and we will be happy to assist you.