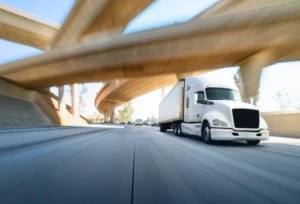 In Florida, it is common to see large trucks on the roads, expressways, and highways. These trucks can weigh between 10,000 to 80,000 pounds, so it can be dangerous if something goes wrong. Sadly, sometimes there are some dangers on the road that are unavoidable and therefore, can result in a truck accident.
If you or your loved one has been a victim of a truck accident resulting from a truck changing lanes unsafely, then you may be able to receive compensation for the injuries or property damage you have sustained. The Law Place law firm in Tampa, FL, possesses over 75 years of combined legal experience and will allocate a dedicated accident attorney to help with your unique case. Our team of truck accident lawyers in Tampa have dealt with cases such as yours before, and you will be able to ensure your case is being handled with the very best. You should not have to suffer due to a truck driver's reckless driving.
The Florida legal system and process may seem extremely complex, but our accident lawyers at The Law Place can explain this to you and guide you through how to make a claim. Contact us today to organize a free consultation and talk to a lawyer. Phone lines are open 24/7 for your convenience, call (941) 444-4444 today to speak to a dedicated Tampa personal injury attorney.
What Is Improper Passing?
It is almost a given that you will pass another driver on Florida roads, despite there being a duty of care for all drivers to adhere to ensure that the passing maneuver is carried out safely and does not cause any truck accidents. For a truck to have safely passed another vehicle on the road, they are supposed to have used their blinkers to make a signal, checked all of their blind spots, checked their mirrors, and made sure that the line they were moving into was clear and that there was enough time/room to safely pass. If a truck driver fails to do even one of these things, they run the risk of causing an accident and can then be held liable for a negligence case.
The main types of unsafe pissing that can cause a truck driver to risk an accident are as follows:
A blind pass – It is both unsafe and illegal to overtake any vehicle where the vehicle carrying out the pass would need to intrude into the oncoming traffic lane when there is a blind spot, and the driver is unable to see the oncoming traffic approaching towards them in the other direction. An example of this would be a truck driver attempting to make a pass on a bendy road or on a hill where they cannot see the oncoming traffic.
A pass endangering others – Most motorists will be aware of what it is like to be 'cut off' whilst driving on Florida roads. If a truck driver does this, then it is classed as an unsafe maneuver, and they can then be cited by an officer if caught. Any driver who interferes with the safe passage of another driver on the road is illegal.
Passing on the right – In most scenarios, it is illegal to make a pass on a vehicle on the right of you. There is an exception to this in the case that the vehicle a driver is trying to pass is turning left on the road with two lanes with enough room to make the pass safely.
If you or a loved one have been involved in a Tampa truck accident, no matter how it was caused, and have suffered an injury as a result of a truck driver passing recklessly, then you may be entitled to compensation as accident victims. At The Law Place, an experienced truck accident attorney will be here to help you and fight for the justice you deserve. Contact our law firm in Tampa, FL, today for a free case evaluation and receive advice from an accident attorney.
Typical Injuries Caused in a Truck Accident
Semi-truck accidents are generally the most severe type of auto accident to happen on the roads because of their large size. A truck can weigh around 80,000 pounds; this is extremely heavy when considering a car can only weigh 4,000 pounds. For this reason, if a semi-truck is to crash into a vehicle such as a standard-sized car, the damage caused can be horrendous. Some examples of injuries you can sustain in a truck accident are:
Broken or fractured bones.
Lacerations.
Neck and back injuries.
Paralysis.
Spinal cord injuries.
Traumatic brain damage.
Furthermore, in the very unfortunate scenario whereby you have lost a loved one in a truck accident, you could put a case forward for a wrongful death lawsuit. You will be able to claim compensation for any funeral costs and loss of consortium, under Florida Statute 768.21.
Such injuries can cause the victim of a truck accident to be left with life-long trauma, and it is not fair that a driver gets away with this after potentially causing these injuries because of reckless driving. Regardless of the injuries, you must seek legal help as you may be owed compensation from the trucking companies. If you think you were a victim of a truck driver's reckless driving, contact The Law Place today to discuss your claim with an experienced truck accident attorney.
Compensation Available After Truck Accidents for Victims
If you or a loved one have been the victim of a truck accident resulting from a truck driver's recklessness in trying to pass a vehicle on the Tampa roads, then you may have suffered serious injuries. As a result of these injuries, then you could be able to build a case and claim for damages against the driver or trucking companies involved. Examples of damages available for victims of semi-truck accidents include:
Medical bills – It is almost guaranteed that after a truck accident, you will encounter some medical treatment for any injuries you sustain. Any bills that you have to pay after the accident, e.g. any surgery costs, should be able to be claimed for. Projected medical bills expected for rehabilitation or life-long injuries that will have to be paid in the future can also be accounted for.
Nursing home costs – If the truck accident has caused the victim to have to be moved into assisted living because of their injuries, all costs will be claimable.
Loss of wages – For any period you have to spend off work due to the accident, you will be able to claim for all lost wages from this period. Similarly, if you are unable to return to work or regularly have to take time off, you could claim for any future loss of earnings too.
Pain and suffering – This involves any physical or mental suffering following the truck accident. These damages, however, are hard to quantify and translate into monetary compensation, so it is advisable to hire an accident lawyer to build a case for such damages.
Wrongful death – Under Florida Statute 768.21, any accidents caused by negligence which lead to the wrongful death of a person mean their loved ones can claim for damages. If you have lost a loved one after a truck accident, then you could claim for damages for loss of consortium and for compensation to cover any funeral costs.
Loss of enjoyment in life –If you or your loved one can now no longer take part in any activities you previously enjoyed, e.g. playing a sport or an instrument, before the truck accident, this is known as loss of enjoyment. A truck accident attorney could calculate this into compensation you are owed.
If you have been involved in a Tampa truck accident, then contact The Law Place, located in Tampa FL, today to receive a free case evaluation with an experienced truck accident attorney who will explain all legal avenues we could take in the fight to get the compensation you deserve.
How a Tampa Truck Accident Lawyer Can Aid With Your Case
It is important that following a truck accident, you consider seeking legal help. An attorney will be able to explain the legal system in Tampa, Florida, and take over your case so you can put all of your energy into your recovery. It is best to enlist the aid of truck accident lawyers as soon as possible as there is a statute of limitations on putting in a claim following an accident. You will only have two years to do so following a wrongful death, and four years for a personal injury claim, or else your case will not be considered for compensation again.
An attorney will dedicate their time to building an airtight case for you. This involves:
Gathering photos, videos, police reports of the scene.
Contacting witnesses for statements.
Approach the truck company to seek records such as the driver's logbook to investigate whether violations of the law and fatigue contributed to an unsafe pass being made.
An attorney will aim to retrieve the black box from the truck involved.
A lawyer will gather statements from you and your family to build evidence regarding how severely the accident has impacted your life. This will be used to compensate for pain and suffering.
Contact The Law Place Today
Contact The Law Place today in Tampa to organize a free consultation and case evaluation with a knowledgeable attorney. If you or a loved one have suffered an injury as a result of a truck driver making an unsafe passing, you have a right to claim compensation. Our team, possessing over 75 years of combined experience, will utilize their legal experience to ensure you win the compensation and justice you are entitled to.
Call The Law Place today – (941) 444-4444. Phone lines are open 24/7.