When it comes to car accidents, there is a whole multitude of things that can go wrong. Mechanical failures or technical issues can not only cause a single vehicle to crash but can often cause incidents involving multiple vehicles. One common technical failure responsible for many auto accidents in Venice, Florida, is a tire blowout. A tire blowout is caused by a sudden loss of pressurized air in a tire, causing it to explode.
If you have been involved in an auto accident as a result of a tire blowout in the past four years, a member of our auto accidents lawyer team can help you to recover compensation for any injuries, damages, or lifestyle complications you endured as a result. With The Law Place, all it takes is a single free legal consultation over the telephone to get started. Tell us the specifics of your situation in a no-obligation, free consultation, and we will provide free, impartial legal advice on how to maximize your compensatory amount.
Contact us today and schedule a free case evaluation with a member of our car crash attorney team. The number to call is (941) 444-4444, and our phone lines are open 24/7.
Common Causes of Tire Blowouts on the Roads of Florida
It is particularly common for a driver to experience a tire blowout on the roads of Florida. This is due to the consistently high heat, which increases the speed that tires wear out. Many drivers don't realize just how much risk this puts them at.
As well as this, there are a number of different factors that can cause or contribute to your vehicle suffering from a tire blowout. These things include:
Tire pressure that is overly high or low.
Tires becoming overheated.
General wear on the tire tread from vehicle use.
Traveling often on unfavorable terrain, such as driving off-road or on roads that are in poor condition.
Defective parts received from a tire manufacturer.
The vehicle in question being too overloaded for the tires to handle.
Speeding or other types of reckless driving.
While these are the most common contributors to a tire blowout, this is still not an exhaustive list. Many different individual situations can result in this type of auto accident. As such, it is important that you conduct regular checks on the tires of your vehicle to prevent this from happening ahead of time.
No matter what the cause of your tire blowout accident, an attorney from The Law Place will conduct a thorough review of your case to find out the best approach to winning your compensation. Contact our office today to get started.
Our team of dedicated attorneys fight and win for Floridians.
Who Does Liability Fall on in a Venice Tire Blowout Accident?
In situations such as these, there a number of parties who could possibly be at fault for the accident, and therefore, can be found liable.
Usually, the fault falls with one of three parties in a case of product liability: the driver of the car involved in the accident, the supplier of the tire in question, or the mechanic who incorrectly fitted the tire to your vehicle.
However, there are situations where others could be liable. For example, if the surface of the road was poorly maintained, it could be argued that the government entity responsible for road surfacing could be liable for the car accident. If the car accident was due to somebody else's tire blowout, which caused a multiple vehicle accident, they could be liable.
The laws surrounding negligence and liability on the roads of Venice, Florida, can be found in Florida Statute 768.81.
Common Injuries Associated With This Type of Car Accident
A tire blowout can lead to a whole range of injuries, depending on the circumstances surrounding the accident.
Injuries that are often seen by our personal injury attorney team include:
Cuts, lacerations, and general abrasions.
Bones becoming broken or fractured.
Impairment on the senses, such as vision or hearing loss.
Spine or back injuries, which can commonly result in loss of mobility or even complete paralysis in some cases.
Head or brain injuries.
Internal injuries, such as organ damage or internal bleeding.
Disfigurement, scarring, or amputation.
As well as this, it is possible for drivers to receive non-physical complications as a result of their car accident. The crash could lead to post-traumatic stress disorder, anxiety, and may impact the way you conduct your life.
You are able to claim for all of the above situations and many other more specific consequences. All you need to do is contact The Law Place to find out more is arrange a free case evaluation.
We're Florida's top litigation team with over 75 years of combined experience
What Are the Different Damages for Which You Can Receive Compensation?
There are a number of different damage types that your lawyers can help you to claim. The specific type of damages that apply to your situation will depend on the specifics of your case.
The most common damages associated with a Venice tire blowout accident are:
Property damage – This is designed to reimburse you for damages to your vehicle and other pieces of personal property.
Medical expenses – These damages are related to dealing with medical bills. To maximize your chance of this type of compensation, retain all bills and documents associated with your medical costs.
Lost wages – Often, a driver will be unable to work after they experience a crash, as they will be recovering from their injuries. With copies of your employer correspondence, your lawyers can help to fight for you to receive compensation for lost wages during this period.
Pain and suffering – These damages take into account the pain level and the length of time it takes you to recover after a crash that wasn't your fault. Considerations are also made for any permanent impacts on your life going forward as a result of the accident.
Wrongful death – If the worst has happened and you have lost a loved one as a result of a car accident, you can make a wrongful death claim. These claims are designed to cover the cost of funerary expenses and provide compensation for lost wages and loss of consortium, in line with Florida Statute 768.21.
The sooner you call The Law Place in Florida for your personal injury claim, the more chance you have of receiving a higher amount of compensation. This is because your attorneys will have a larger amount of time to thoroughly investigate your case and gather the relevant evidence to maximize your claim. So make a phone call to our legal team today to get the process started with a free consultation!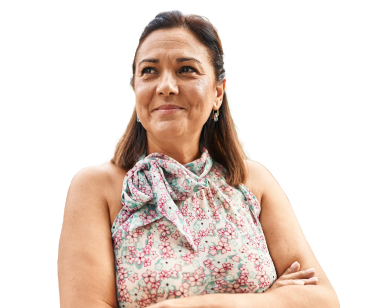 From the initial call to updates on your case status, we are here to get you answers.
What Is the Statute of Limitations for Auto Accidents Involving Blown Out Tires?
Whether your accident case was the result of product liability or somebody else's negligence, you still only have a limited legal window in which to make a claim.
This period of time is called the statute of limitations and is set at four years in accordance with Florida Statute 95.11.
This time begins to expire on the exact day that your road traffic accident occurred. But the sooner you make your claim, the higher the amount you are likely to receive, so you should start your claim quickly when possible.
Florida's No-Fault Laws
No matter what the auto accident, if it occurs in Florida, it will be subject to the state's no-fault laws. This means that you will deal with your own insurance company for compensation.
As detailed in Florida Statute 627.736, the laws in Florida also require you to carry at least $10,000 worth of personal injury protection (PIP) insurance. This will cover injury compensation up to this amount and $5,000 in the case of the death of a loved one.
How to Deal With Insurance Companies
Dealing with your insurance company following an auto accident can be a tricky process. Contrary to what they would have you believe, your insurance company is not on your side. It is in the interest of their business to pay out as little for your claim as possible.
This is where having the support of an experienced lawyer is particularly invaluable. The team at The Law Place is familiar with the tricks used by insurance companies. We will help you assemble all the evidence needed to make your claim as strong as possible.
While you must contact your insurance company to let them know you have experienced an accident, you must do so carefully. Only disclose the bare minimum of information and never sign anything without consulting your lawyer first, as this can impact the value of your claim.
Usually, you will have to disclose the fact that you have had an accident within a 24-hour window, although this period of time may differ depending on your insurance company.
Contact The Law Place Today
If you have been involved in a tire blowout accident involving a car or truck, it is vital that you contact a lawyer near you as soon as possible to maximize the worth of your claim.
A free consultation with the attorneys at The Law Place is just a phone call away. Your phone call will be at no obligation and entirely confidential, and our lines are always open. Furthermore, your case will be entirely no-win-no-fee, and the final fee will only be subtracted from your settlement after your claim is successful. This contingency work is strictly monitored by the State Bar Association, so you don't need to worry about any hidden costs or fees.
To speak to a lawyer about your car or truck tire blowout case today, all you need to do is call our team on (941) 444-4444! Phone lines are open 24/7.