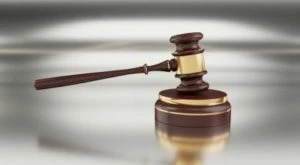 If you have been a victim of sexual abuse in Fort Myers, FL, you are not alone. Let a sexual abuse lawyer help you fight for justice. Click here to learn more.
Fort Myers Sexual Abuse Lawyer
Surviving sexual abuse of any nature is a complicated process that lasts long beyond the physical event. It is commonplace for survivors to feel guilt and shame, despite being blameless themselves.
It is important that survivors of sexual crimes are treated on a completely individual, case-by-case basis. Everyone's situation and its resulting trauma is unique and should be handled as such.
Due to these complications, it is important that victims of sexual crimes do not approach a legal claim without proper representation from an attorney belonging to a reputable law firm. Here at The Law Place in Fort Myers, FL, we are able to provide an expert sexual abuse lawyer to ensure your case is handled with the level of care, sensibility, and seriousness it deserves. Our criminal defense lawyers understand the minefield of triggers and trauma, which come with cases such as these.
The Law Place in Fort Myers, FL, provides free consultation around the clock, 24 hours a day, 7 days a week. We also provide a no-win-no-fee system with no obligation. If you are looking for a lawyer in Fort Myers, FL, look no further than The Law Place. Contact us on (888) 224-6114 today.
Statistics Surrounding Sexual Abuse in Florida
Unfortunately, sexual abuse in Florida, as with anywhere in America, is still a shockingly common crime. The same is true of individual cities such as Fort Myers, FL. The following are the statics, according to the Florida Department of Law Enforcement.
Please note that these may not represent an accurate view of the crime, as sexual abuse is one of the crimes which goes unreported most, especially with male victims.
1,266,000 women in Florida have experienced rape. That is 1 in 6 women or 17% of women.
3,111,000 women in Florida have experienced a form of sexual violence that wasn't rape. That is 41.8% of women.
1,437,000 men in Florida have reported being the victim of some level of sexual assault. That is 20.4% of men.
Unfortunately, for many, these statistics are disgusting but not surprising.
If you have been a victim of any form of sexual abuse in Fort Myers, FL, get in touch with an attorney at The Law Place today. A lawyer from our law firm will have the compassion and sensitivity to ensure the personal nature of your case is handled with the utmost respect while fighting tooth and nail for the justice you deserve.
Civil vs. Criminal Charges in Cases of Sexual Abuse in Fort Myers, FL
In cases of sexual abuse in Fort Myers, FL, victims have a choice between pursuing a criminal charge, a civil charge, or both.
A criminal case in Fort Myers carries a higher burden of proof than a civil one. Your attorney must be able to prove beyond a reasonable doubt that the defendant committed the sexual assault. Unfortunately, this means may mean testifying in a court of the law, which is often a traumatic experience for the victim.
If a criminal case is successful in prosecuting the defendant on a sexual abuse charge, or if the defendant pleads guilty, they will be sentenced. Sentences for sexual abuse in Fort Myers can include imprisonment of the offender, fines, probation, and registration as a sex offender.
While it can be a good exercise of closure and justice to pursue a criminal charge, it will not result in the survivor receiving financial compensation. For this, the attorney of the victim of sexual abuse must pursue a civil claim.
Civil cases for sexual abuse in Fort Myers focus on both financial losses, such as medical expenses and lost wages, and on other non-economic damages. These other damages include things such as mental anguish and PTSD impacts, which may leave the victim of sexual abuse unable to live the same life they did prior to the incident.
Civil cases in Fort Myers have the advantage of a lower burden of proof. The law surrounding a civil case means that 'beyond a reasonable doubt' no longer applies. If you have pursued both a civil and criminal case, your attorney can use the defendant's conviction as firm evidence in the civil case.
An experienced sexual abuse lawyer from The Law Place in Fort Myers, FL, will handle each step of the civil claim process. This means you can concentrate on your recovery.
Common Injuries Resulting From Sexual Abuse in Fort Myers, FL
Cases of sexual abuse involve both physical injury and severe emotional trauma. Many survivors are impacted by their experience with sexual abuse for the rest of their lives.
Common injuries resulting from sexual abuse include:
Abrasions/lacerations
Injuries from force or restraint
Unwanted pregnancy
Depression/anxiety
Post-traumatic stress disorder
This list is just a small sample; trauma from sexual abuse impacts many people in different ways.
If you have experienced any form of sexual abuse, a lawyer from The Law Place in Fort Myers, FL, will be able to advise you about your best options. Your lawyer will be bound by the attorney-client relationship, so your personal matters will be handled discretely as a matter of the law.
Damages Claimable for Sexual Abuse in Fort Myers, FL
The lasting damages done to a person by sexual abuse go far beyond the physicality of the attack. Emotional, mental, and interpersonal complications can follow a sexual abuse victim for their entire life. An experienced sexual abuse attorney from The Law Place in Fort Myers, FL, can help you to claim for the following additional damages:
Medical expenses
Pain and suffering
Psychological/ psychiatric treatment expenses
Loss of life enjoyment
Lost wages
Emotional distress
Pregnancy termination, childbirth, or adoption expenses
Punitive damages, available to victims of particularly egregious crimes
Your sexual abuse attorney will assist you in identifying all of the damages possible for you to claim for in order to maximize the compensation you deserve. There is no need to suffer in silence. A sexual abuse lawyer from The Law Place in Fort Myers, FL, will fight for your justice.
Third-Party Claims Following Sexual Abuse in Fort Myers, FL
It is not uncommon for there to be a degree of third-party legal responsibility for sexual crimes that occur in Fort Myers, FL.
This means that if the sexual abuse occurred in a public place in Florida, such as a school, hospital, or business, they could have failed their duty of care by providing inadequate security to protect you from harm. Employers may also be liable if they improperly screened or supervised their workers.
To get the best idea of the levels of liability involved in your sexual abuse case, contact The Law Place today in Fort Myers, FL. A highly trained and compassionate attorney will be able to talk you through exactly what your case will entail and what level of compensation you can expect.
Contact The Law Place in Fort Myers, FL Today
If you have suffered from sexual abuse, or any variation of a sexual crime, in Fort Myers, FL, we can help you to achieve the justice you deserve. Our lawyers are fully trained and sensitive to the levels of shame and guilt that can surround a case like this. We will fight for you so that you can focus on your recovery.
Our law firm understands that these are especially sensitive and personal cases. There will be no pressure applied as to whether to pursue a civil case or a criminal case through the Florida courts. Whether you simply want to achieve the maximum amount of compensation and get on with your life or want to see the perpetrator of the crime punished to the fullest extent of the law, we are here for you.
The entire process will be described to you in a free telephone consultation, which is available 24 hours a day, 7 days a week. Our law firm offers a no-obligation, no-win-no-fee service, so there is no risk in seeking the justice you deserve.
If you feel like one of our compassionate sexual abuse lawyers in Fort Myers can help you, then contact us on (888) 224-6114.