A blown tire is often a minor issue, albeit an inconvenience. However, sometimes they can lead to accidents, especially if the vehicle is moving quickly or the wheel belongs to a large vehicle, such as a truck. When this happens, the car accident can lead to serious and life-altering injuries.
If you have been in an accident involving a tire blowout in Bradenton, then you could be entitled to compensation. Our phone lines are always open, and we offer a free, no-obligation consultation so that you can be confident in your next steps.
Contact us today to schedule a free consultation with one of our skilled accident attorneys at (941) 444-4444. Phone lines are open 24/7.
What Are the Most Common Causes of Tire Blowouts in Bradenton, FL?
Blown tires are a common cause of accidents in Florida. This is due to the Florida heat, which can seriously impact the quality of tires. As they increase in speed in the heat, tires wear down quickly.
Unfortunately, this is not common knowledge, and many drivers are oblivious to the risks. As a result, they may fail to have their tires checked regularly. This is especially important for trucks that carry heavy loads and, therefore, put extra strain on their tires. Trucking companies or truck drivers have a responsibility to maintain their tires and their vehicles.
Further strain is often inflicted on tires because of wear and tear on the threading, high or low pressure, and frequently traveling on poor quality roads. There are also cases of people being sold defective tires. In these circumstances, a parts manufacturer or mechanic could be to blame for a car accident.
It is easy to forget to check things like tires. However, you should do everything possible to avoid accidents and protect yourself and others on the road. Be sure to check your car regularly and make sure everything is as it should be, especially if you make a lot of long-distance journeys.
Our team of dedicated attorneys fight and win for Floridians.
Who Is to Blame in a Tire Blowout Accident?
Assigning liability after an accident involving a blown tire is often long and complex. Your personal injury attorney will get right to work gathering evidence and determining the cause of the tire blowout. It may have been a negligent driver, trucking company, car parts manufacturer or mechanic, or even a combination of these parties.
Negligence is outlined in Florida Statute 768.81, which states that you were owed a duty of care (automatic when someone operates a vehicle), and someone's action or inaction caused you harm. In this case, it could be the inaction of not checking tires or the action of installing defective tires.
Due to the complex nature of these cases, it is a good idea to seek legal representation. At The Law Place, our accident attorneys boast 75 years of combined experience and are ready to fight for the compensation you deserve.
How Is Liability Assigned in a Truck Accident in Bradenton, FL?
The most serious car accidents caused by a blown tire usually involve a truck. Accidents involving trucks are often complex because there are many parties involved, including individuals and commercial or governmental entities. These parties include:
The truck driver.

The government entity that is responsible for the road surfaces/ signals.

The maintenance team of the truck.

The trucking company.

Car parts manufacturer.

A mechanic.

A third-party driver.
We're Florida's top litigation team with over 75 years of combined experience
What Damages Can I Claim Following Car Accident in Bradenton, FL?
There are a range of factors that determine the value of personal injury claims in Florida. Your attorney will help you to gather substantial evidence so that you can fight for the compensation you deserve. Damages include:
Medical expenses –

For both present and future bills.

Pain and suffering –

For your emotional suffering. This is difficult to quantify; usually, the amount you are awarded in medical expenses is multiplied by a number dependent on the severity of your case. If you have life-long injuries, then it could be multiplied by 5, or if you are likely to heal quickly, then it may only be multiplied by 1. Your lawyer will make sure you are not taken advantage of and will fight for what you deserve.

Property damage –

Including your car, phone, and anything else that could have been damaged.

Lost wages

– Any lost wages, which can be proven through payslips and a letter from your employer.

Lost earning potential –

If you are left unable to perform the same job, you may have lost earning potential, which you should be compensated for.

Loss of life, including wrongful death –

If you have lost a family member, then under

Florida Statute 768.21

, you may be able to seek compensation.

Punitive damages –

Punitive damages are rare and are designed to punish the defendant. They must have been willfully and knowing negligent for you to be able to claim these damages.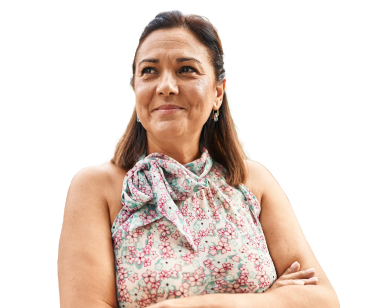 From the initial call to updates on your case status, we are here to get you answers.
What Can a Personal Injury Lawyer Do for Me?
When you contact The Law Place, we will offer free legal advice. If we believe you have a valid claim, then we will invite you to a free consultation.
In this consultation, we will discuss the details of your case at length and tell you what we can do for you. We will also break down our charges so that our payment structure is clear and there are no hidden costs. Our work is monitored by the State Bar Association, and we will not receive anything unless we win your case.
At this point, you can walk away, armed with more knowledge, to either fight your case alone or drop it entirely. However, with a lawyer, you will be supported every step of the way. Your case will be taken seriously, and you will likely be offered a higher settlement simply because you have strong legal support.
If you agree to representation, then our first step is to discuss your case as a team so that you can benefit from our combined knowledge and experience. You essentially get a team of lawyers for the price of one! Then a single attorney will be assigned to your case, and they will become your advocate. Your advocate will support you during stressful times, guide you through the process, and stand up for your rights.
We will get to work right away to ensure you have the strongest case possible. Over time, evidence becomes weakened, CCTV is deleted, tires are replaced, memories fade, roads are cleaned. It is important to act quickly in order to secure maximum compensation.
How Should I Deal With Insurance Companies?
The first thing to note is that insurance companies are big businesses, and their main goal is profit. They didn't get to be as big as they are by giving away large amounts in compensation. Therefore, you should be mindful about how you approach any insurance company, even your own!
You will be required to tell your insurance company about an accident, this will be laid out in your policy, and you usually have 24 hours to do so. At this point, you should stick to the facts, keep it simple, and never admit any fault.
In fact, the best thing you can do is to speak to a lawyer first. Your insurance company deals with these calls every day, and insurance adjusters are skilled at getting you to say what they want you to. You may be feeling stressed after an accident, and you may even be in shock. Insurance companies can take advantage of this. They could offer you a quick settlement so that you cannot fight for anything more later down the line. Seek advice from a lawyer first so that they can advise.
Once you have secured representation, your car accident attorney will be able to speak to insurance companies on your behalf. This way, you do not have to deal with the stress.
Contact The Law Place for a Free Consultation in Bradenton Today
If you have been in a car accident or truck accident involving a blown tire, then contact our accident lawyers at The Law Place today.
Many of our attorneys are AVVO rated 10.0, the highest possible rating! This is based on reviews, years of experience, and rewards. We also boast over 75 years of combined experience. We are a close-knit team and pride ourselves on our communication, knowledge, and skills. When you speak to one of our Florida personal injury attorneys, you will receive clear advice and support when you need it most.
Schedule a free consultation today and find out what an accident attorney can do for you. Our office is always open, so contact us now at (941) 444-4444 today.