Inferior Vena Cava (IVC) filters are medical devices that are inserted into the largest vein in the abdomen, in order to prevent blood clots from forming in the legs and traveling to the lungs. They are designed to be a temporary precaution because the longer they are left, the bigger chance of complications.
IVC filters have resulted in a range of complications, including swelling, migration, internal injuries, and even death.
When anyone receives medical treatment, it is important that they can be confident that medical professionals and equipment manufacturers have their best interests at heart. Any device should be properly tested and removed from the market as soon as any complications occur. That is why we are dedicated to bringing lawsuits against those responsible for medical negligence and preventing unnecessary suffering.
If you or a loved one in Tampa, or anywhere else in Florida, have experienced IVC filter complications, you should file an IVC filter lawsuit. Phone The Law Place today for a free consultation on 941-444-4444. We will fight with you every step of the way so that you receive the compensation that you deserve while holding those responsible accountable for their actions.
Background
An IVC filter, or inferior vena cava, is a medical device that was designed by the pharmaceutical company, Bard. The medical device was designed to prevent pulmonary embolism, a condition that can be recurrent and life-threatening. However, complications have led to serious internal injuries and even death.
Often when things start to go wrong with medical devices on the market, so long as a pharmaceutical company is still making money from it, they will do everything in their power to prevent it being discontinued. They have been known to hide evidence and continue to try and sell devices that they know can cause more damage than good.
Bard is no different. Evidence has shown that problems with inferior vena cava were known about for over ten years. And yet doctors and patients were not adequately informed of the risks.
In 2002, retrievable IVC filters were approved by the Food and Drug Association (FDA), and regulators claimed that they were low risk, Class II medical device. They were even fast-tracked and approved without much clinical or safety testing. As early as 2004, there are reports of serious complications from IVC filters, including internal injuries resulting in surgery and even death. Despite this, IVC filters are still used.
IVC filters are made by other pharmaceutical companies such as Cook, Boston Scientific, and Johnson & Johnson. Although Bard has come under exceptional scrutiny in recent years, an IVC filter by any manufacture could cause similar problems.
Our team of dedicated attorneys fight and win for Floridians.
What Are the Most Serious Complications in Tampa?
Patients in Tampa are suffering complications, such as:
Migration – Where the inferior vena cava device moves or dislodges. Often, the metal studs of the device break off, migrating to other locations and puncturing vital organs such as the lungs and heart.
Fragmentation – Where a part of the device breaks off.
Extrusion – Where the device is forced out of the correct position.
According to adverse event reports and the FDA, these complications are common and can lead to penetrated veins, pain, scarring, crippling leg pain, vessel occlusion, and a greater risk of blood clots. Some of these complications may show no symptoms for a long time and can go undiagnosed for years. This results in debilitating and unknown illnesses.
If you have suffered as a result of a medical device in Tampa or anywhere in Florida, then you could contact a lawyer today. Contact us at The Law Place for a free case review.
Who Is at Risk in Tampa?
Any patient who has received an IVC filter that was not promptly or properly removed could be at risk of IVC filter complications. The longer patients have the IVC filter in their bodies, the more likely they are to have complications. Although it could prevent blood clots, the long-term risks may outweigh the benefits.
If you are concerned about IVC filter complications, then you should speak to your doctor as soon as possible.
We're Florida's top litigation team with over 75 years of combined experience
What Is Included Within the FDA IVC Filter Warning?
In 2010, the FDA reported that over 900 people had complained about IVC filter related injuries such as lung and heart complications and blood clots. In 2015, the FDA released a warning saying that if patients fail to have their IVC filter removed within four to six weeks, then the risks of the filter become high higher than any potential benefit. Medical professionals have been advised to remove IVC filters promptly and to report adverse events to the FDA.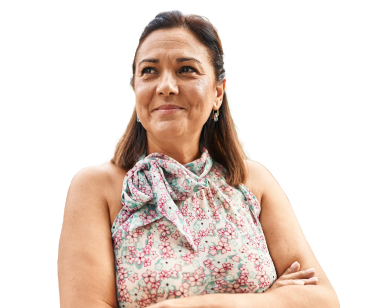 From the initial call to updates on your case status, we are here to get you answers.
Do the Benefits of IVC Filters Outweigh the Risks in Tampa?
According to the FDA, short term use of an IVC filter can be beneficial and may outweigh the risks. They may prevent a blood clot and a pulmonary embolism, which could lead to more serious complications. However, after just 4 to 6 weeks, they become prone to breakage, and often devices are not removed in this time frame, leaving countless patients at risk.
IVC Filter Lawsuit Information for Residents in Tampa Florida
Patients or family members of people who have suffered severe injury or death because of an IVC filter complication in Tampa or Florida should seek compensation. IVC filter lawsuits have been filed in Tampa and across the nation. Multidistrict lawsuits against Bard are pending a decision from the Judicial Panel on Multidistrict Litigation. The more people who come forward, the more pressure is put on pharmaceutical companies to make sure that their products are safe.
IVC filter injury lawsuits allege that pharmaceutical companies have a responsibility to warn consumers of the potential for erosion, fracture, or extrusion of IVC filters and resulting injuries. They argue that sufficient tests were never carried out and that the seriousness of allegations of complications that have been coming forward for years have been downplayed or ignored.
Filing an IVC filter lawsuit is the only way to secure compensation for medical bills, including past, present, and future, lost wages, lost earning potential, pain and suffering, and other loss that has resulted from IVC filter problems.
Still unsure? No problem. Contact us for a free case review in Tampa before you commit to an IVC filter lawsuit.
Why You Should File an IVC Filter Lawsuit in Tampa
If you or a loved one is suffering serious health problems as a result of a defective medical product or dangerous drug, then long-term, or even life-long, medical care may be required. This is incredibly expensive, not to mention inconvenient, and may drastically alter your quality of life. While no amount of money will ever make up for what you have suffered, it will make your life a little easier.
Furthermore, it is our hope that all defective devices, drugs, or other medication lawsuits can serve to make pharmaceutical companies take more care to protect their patients in the future. Profit is their top priority, and if we make defective and dangerous products unprofitable, they will take better care to stop producing them.
How Much Time Do I Have to File a Lawsuit for IVC Filter Complications?
In Florida, the statute of limitations, Florida Statue 95.11, is four years for cases involving negligence, and this covers most medical lawsuits. This can be problematic when complications from these devices are not identified for a long time. However, this statute can be argued in extreme circumstances. You might be able to claim from when you were diagnosed with an IVC filter complication if you were unaware of it for more than four years. If you are unsure whether your case is still valid, then get in touch with The Law Place today.
Contact The Law Place Today!
At The Law Place, we deal with lawsuits involving IVC filters in Tampa. We are dedicated to justice, and we want to make the world a safer place by holding pharmaceutical companies accountable for their negligence.
Our practice areas cover Tampa and the rest of Florida, so if you need advice, then do not hesitate to contact us on 941-444-4444. We offer a free consultation for a reason so that you can agree to the representation only when you are entirely confident and happy with our support so that you can focus on your recovery.