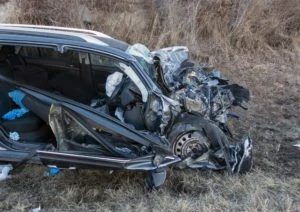 Semi-trucks are used commonly all across North Port, Florida, for many reasons and have several uses. Semi-trucks are used to import/export cargo and carry heavy-duty across long distances. Because of their power, they can also easily carry heavy loads up steep hills.
Weighing tonnes, if a semi-truck driver is unfortunate enough to get caught up in a collision, then the consequence of this could be disastrous for anybody involved. The damages left behind from the vehicles or the surrounding area of the crash can be extreme.
If you or somebody you know has been involved in a semi-truck accident in the State of Florida, then you could be entitled to compensation. We will fight to get you the compensation you deserve.
You can contact The Law Place to schedule a free consultation at (941) 444-4444. A truck accident attorney is waiting to carefully review your case and determine exactly what compensation you could be entitled to. Phone lines are open 24/7 for your convenience.
Causes of a Semi-Truck Accident
Semi-trucks are used in Florida every day for many reasons. Because of their colossal size, when there are semi-truck accidents, these crashes can be destructive. A few examples of common reasons behind semi-truck accidents are:
Drivers fatigue – Trucking companies often insist that their employees spend long hours on the road, often throughout the night. Tiredness or fatigue can result in drivers falling asleep at the wheel. Even if a truck driver fell asleep for just a couple of seconds, this can be catastrophic for anybody nearby, including passing pedestrians.
Driving under the influence of drugs or alcohol – In some cases of semi-truck accidents, the crash may have occurred due to intoxication. Driving under the influence of alcohol can slow reaction time and cause poor judgment.
Poor visibility – There might have been unsafe conditions at the time of the crash. For example, slippery roads caused by ice or heavy rain would make it difficult for motorists to see in front of them or remain in control of their vehicle on the road.
Overloading company trucks – The company or the truck driver may be held responsible for a truck accident and charged with negligence if it was caused by overloaded cargo spilling from the vehicle.
Compensation Owed to You
If you or somebody you know has been involved in a semi-truck accident in the last four years, you could be owed compensation for any damages you have suffered since the crash. You could be entitled to compensation if you:
Lost work – If you have been too injured to work and have been spending time in hospital or at home recovering from your injuries. Your injuries sustained may even prevent you from earning a wage at all, in which case you deserve to be compensated for your future loss of wages and your reduced earning capacity.
Require compensation for medical bills – If you were severely injured, then you likely have a huge amount of medical bills piling up. You shouldn't be the one to pay this. Let us here at The Law Place help you claim back these expenses.
Suffered mental trauma – You may have been able to receive compensation for any mental suffering or post-traumatic stress that you have experienced. Mental distress from the event could result in you losing sleep, losing appetite, or becoming depressed, making it difficult for you to go to work, resulting in lost wages and affecting your day-to-day life.

Wrongful death

– If a loved one was killed in the semi-truck collision, we understand how distressing this must be for you. You are entitled to claim back the cost of funeral expenses, loss of consortium, and more.
Our injury attorneys understand the anxiety and unrest you may be feeling at this time, but we here at The Law Place want to assure you that your truck accident claim is safe in our hands. Our attorneys are more than happy to answer any questions that you may have and put your mind at rest. We will review your case with you and help you to better understand everything that you could be entitled to.
Statute of Limitations in Your Florida Truck Accident
The statute of limitations in Florida states that you have up to four years from the date of the incident to make a claim for damages or injuries caused by the truck accident. It is your responsibility to claim in that time window, or you may not receive the compensation that you are entitled to. However, if you are pursuing a case of wrongful death, then you only have 2 years to claim compensation following the semi-truck accident.
No-Win-No-Fee
Here at The Law Place, you can rest assured that all of our lawyers will treat your case with the highest level of confidentiality, sensitivity, and professionalism. Our truck accident lawyers work on a no-win-no-fee basis. This means that you don't have to pay a thing unless your claim is successful and you receive compensation for the truck accident. We can also assure you that there are no hidden costs that will be added to your claim. You only have to pay your truck accident lawyer if your case is successful in reaching a settlement. 
Our accident lawyers have experience in a range of personal injury cases, including semi-truck accidents. We will listen to you as you take us through the event of the accident to help us better understand the event. This will then help us to determine what you are owed. Our truck accident lawyers are more than happy to answer any questions or queries that you may have about the process of going through a personal injury claim, so call us today.
Contact Our Accident Lawyers for a Free Consultation
With over seventy-five years worth of combined experience, the personal injury lawyers here at The Law Place specialize in a range of personal injury cases, including truck accidents. With a free consultation from one of our attorneys, we can put your mind at ease and give you our honest opinion on your next best steps following the semi-truck accident. Going forward with your claim, we will work with you to come to a solution that you are happy with.
Our accident attorneys urge you to take the first step and contact us today. We want to help you get your life back on track as much as possible after such a traumatic event. We will discuss all of your legal rights with you, as we know how complicated and in-depth the law can feel. So please do not hesitate to call us at (941) 444-4444. North Port accident attorneys are waiting to work on your case. Phone lines are open 24/7 for your convenience.