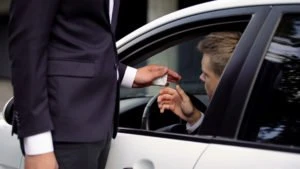 If you are a resident of North Port, Florida, and have been found delivering illegal drugs, you will need the support of a reputable law firm to help fight your case.
Delivering illegal drugs is also known as drug trafficking and is a crime that is taken very seriously in North Port, as well as across the whole State of Florida. Florida holds a strict no-tolerance drug rule, something which law enforcement will always look to enforce when possible.
If you are found guilty of a drug crime, whether that be selling or delivering an illegal controlled substance, you face life-altering consequences. You may struggle financially, lose rights to housing, and be restricted when traveling. If you are facing drug charges, it is crucial that you have a strong criminal defense lawyer on your side that can fight for your rights. With their help and expertise, they can work towards reducing your charges or eliminating them entirely.
Here at The Law Place, we have over 75 years of combined experience working on drug crime cases that are similar to yours. We have a team full of experienced criminal defense attorneys, all of which are well-versed in working with the most complex of drug crimes. As a law firm, we take great pride in building a strong attorney-client relationship and strive to offer both care and excellence to our clients.
In order to have the best possible chance at justice, you need to have a strong legal team backing you. We fully recognize how this time will be both frightening and stressful, but with The Law Place in your corner, you need not be afraid. Contact us today for a free consultation and to speak to a criminal defense attorney. Any of the information you decide to share will be protected by us.
Please do not hesitate to get in touch with us today. Our telephone lines are available 24/7, 365 days a year. This means that there is never a bad time to contact us. Call today on (941) 444-4444 to schedule a free consultation and begin the steps towards justice.
Drug Laws in North Port County, FL.
Usually, drug delivery with intent to sell charges will vary depending on the amount of the controlled substance that was in your possession at the time of your arrest.
To help make sense of the complexities that surround drug crimes, we will offer you an example. If you are residing in North Port and are seized by law enforcement for possessing 14 grams or less of illegal drugs, this is a misdemeanor offense. The punishment that follows is usually up to a 12-month jail sentence along with a fine of up to $1,000. If you are caught in possession of a larger quantity of illegal drugs, for example, 20 grams, the charge will be extended to a felony sentence. This is a more severe charge, and the punishment can be 5-30 years in jail, depending on how much of the illegal drug you have on your person. The fine price is also extended up to $20,000. Being charged with a first-degree felony or a third-degree felony is not something you want on your criminal record, which is why it is crucial that you seek legal help.
Florida operates under mandatory minimum sentencing laws. This means that in some cases, the judge might be more partial to a more lenient kind of sentencing, depending on the circumstances that surround your case. If you are found guilty of being in possession of a controlled substance with the intent to sell, the next measure the judge will follow will be to issue you the mandatory minimum jail sentence. As mentioned previously, this can vary depending on the quantity of illegal drugs in your possession, but you can expect it to range from 3-30 years in prison.
Depending on the class of drug found on your person, this can also affect the severity of your charges. For example, a drug like cocaine being found has much more dire consequences than steroids, and you could potentially be looking at life imprisonment as well as a fine of $250,000.
If you want to find out more information about drug laws in North Port, you can find the appropriate information in Florida Statute 893.13.
Due to the complexities that surround Florida's drug crime laws, it is vital that you have strong legal representation. An experienced criminal defense attorney can advise you through this legal case, so you don't have to worry. Do not attempt this legal process alone. Contact us today for a free consultation.
What Are the Different Drug Charges in North Port, Florida?
Listed below are the different kind of drug crime charges that you could face in North Port, FL.:
Possession of drug

paraphernalia

. This refers to anything that is designed for cultivating, concealing, planting, producing, storing, selling, or transporting an illegal controlled substance.
The possession with intent to sell of a controlled substance.
Selling or distributing a controlled substance.
Drug trafficking or delivery of a controlled substance.
The manufacturing of a controlled substance.
It is also worth noting that in North Port, it is entirely possible to be convicted for a drug charge even if you aren't in physical possession of drugs, but rather drug paraphernalia. Although this might seem unfair as there might not be concrete evidence to imply that you would later be in possession of drugs, it is still something to consider with extreme caution.
Controlled Substance Schedules and Their Properties
As stated in Florida Statute 893.03, controlled substances are categorized into five different schedules. These schedules are decided based upon the addictiveness of the substance and the amount of harm they could potentially cause somebody. Schedule Five drugs are considered to possess the least amount of harm, whereas Schedule One has the most potential to cause harm. Listed below are the varying drug schedules and what kind of drugs are included in them:
Schedule One
These drugs are the most addictive and are more likely to be abused. Equally, they have zero usage within a medical field, making them all the more dangerous. If you are found with large amounts of Schedule One drugs, the charge will be severe. You can expect a first-degree felony charge as well as 30 years in jail. Schedule One drugs included LSD, heroin, and meth.
Schedule Two
Schedule Two drugs equally have a high probability of a person becoming addicted to them. What makes them different from Schedule One drugs is that some have medical uses and might be prescribed to you by a medical professional. Examples of Schedule Two drugs are Adderall, cocaine, Dexedrine, fentanyl, methadone, meperidine, morphine, oxycodone, and Ritalin.
Schedule Three
Schedule Three drugs are still harmful but are less addictive, but you should still remain wary of them. Included in this category are steroids, ketamine, or products that contain less than 90 milligrams of codeine per dosage unit.
Schedule Four
This is a lower risk schedule for abuse and dependence. Included are ambien, ativan, darvon, darvocet, tramadol, valium and xanax.
Schedule Five
Schedule Five drugs are known to be the least harmful of illegal controlled substances. Included in this section is cough syrup with less than 200 milligrams of codeine or other controlled substances such as Lyrica, Lomotil, Paraceptolin, or Motofen.
What Are the Possible Defenses Against Drug Delivery With Intent to Sell in North Port, Florida?
Your criminal defense attorney can build a strong defense strategy for you. The success of this will lie in how honest you are with them, and we urge you to leave out no details, as they could affect the outcome of your case. Your attorney will need to consider the circumstances of the arrest, the charges you are facing, and the type of drug you had in your possession, as well as considering possession with intent to sell charges. Collated below are some defense avenues your attorney might take:
They will consider if you were the victim of entrapment at the time of your arrest.
They can argue that you were not the owner of the illegal drugs.
They may argue that there was a misidentification of the controlled substance by law enforcement officers at the scene of the crime.
They can argue that during the arrest, you were misidentified.
They will question the validity of the search warrant used at the time of the arrest. In some cases, law enforcement acts without an actual search warrant.
They can argue that the substance seized as evidence from the crime scene was weighed incorrectly. This can contribute to reducing your possession charges.
Contact The Law Place Today
In general, drug charges in North Port can be confusing and serious crimes, which is why it is essential that you hire a criminal defense lawyer who will fight for your rights. No-one should be facing such serious charges alone. Having the right attorney by your side could be the deciding factor between 5 years in prison or 30 years in prison. We understand how frightening this situation is. In this difficult time, it might be hard to remain hopeful. We urge you to get in contact with us today. At The Law Place, we want to offer you the best chance of reduced penalties.
A member of our team will be waiting for your call today in North Port, Florida. We want to make even the most severe penalties less frightening for you, but we can't do that until you get in touch. Call our office today at (941) 444-4444 for a free consultation. We are happy to answer any questions you may have. Phone lines are open 24/7.