Tailgating can be extremely dangerous and often leads to car accidents. When one car follows another too closely, it can be irritating for the car driver who follows the legal speed limit. Tailgating leads to dangerous car accidents resulting in property damage, personal injuries, and pain and suffering. Recent reports show that this behavior is a common occurrence in Florida. According to Florida Highway Safety and Motor Vehicles (FLHSMV), the state reported over 340,000 car crashes in 2020, and tailgating was among the most common causes.
If you or your loved one were victims of a tailgating car accident, we highly recommend seeking legal representation from a reputable car accident attorney. Our skilled accident lawyers will be your support throughout the whole case, fighting for your rights and fair compensation from the insurance company. With our law firm on your side, you will avoid unnecessary stress. Our fee is taken as a percentage of your eventual settlement. If for some reason, we are unsuccessful, you will not pay anything.
If you are looking for the best legal advice in Florida, reach out to The Law Place. We will guide you through the legal system and advice you about the best next steps. We guarantee that your case will be in the good hands of an experienced auto accident attorney. Contact us today and get a free consultation. Call now at (941) 444-4444.
What Is Tailgating in Florida?
The term 'tailgating' describes the situation where one vehicle follows another more closely than is reasonable, considering speed limit, traffic density, and road conditions. The legal definition of such behavior has been outlined in Florida Statute 316.0895.
All vehicles should leave a safe space between each other when driving along the road. This area must enable entering by another car at any time without danger. If the proper distance has not been kept, it can lead to a serious car accident, also known as a rear-end collision.
The specific guidelines regarding safety distance between two cars have been introduced by the U.S. Department of Transportation and National Highway Traffic Safety Administration (NHTSA). They recommend keeping a distance of one vehicle length between two cars for every 10 miles per hour in the standard conditions. However, when the road conditions are more demanding due to high traffic or bad weather (snow, ice, heavy rain), that distance should be doubled. This gives you enough time to react to any unexpected situation.
Our team of dedicated attorneys fight and win for Floridians.
Why Do People Tailgate?
According to The National Highway Traffic Safety Administration (NHTSA), tailgating is classified as a type of aggressive driving. Such behavior can be hazardous and may cause serious accidents. People might tailgate due to various reasons, but the most frequent include:
Being unfocused.
Being thoughtless.
Being angry or exhausted.
Driving uncertainly.
There is no rational reason for tailgating. Even if you obey traffic regulations, you may be involved in a tailgating car accident due to another driver's improper road habits. If you are one of the accident victims in Florida, reach out to an auto accident lawyer immediately and ask for a free consultation. With legal help, you have a high chance of securing the compensation you are entitled to for the injuries and damages sustained.
Accountability Following a Tailgating Car Accident in Venice, Sarasota County
If a careless driver tailgated your car, they should be held accountable for the damages in most cases. The fact is that most car accidents caused by tailgating could be prevented, but they occur due to the negligence of drivers who do not abide by the laws. The accident attorneys can prove negligent driving by determining the following:
A duty of care was due- According to Florida law, each driver is responsible for the safety of other road users, including drivers, bicyclists, and pedestrians.
A duty of care was not followed- A driver did not behave responsibly behind the wheel. Tailgating is considered reckless driving, which is a breach of the duty of care.
The breach in a duty of care resulted in an accident- If tailgating was a direct cause for the accident, it means that duty of care was breached.
The accident caused damages- The tailgating car accident resulted in damages that can be proved. Those damages could be bodily injury, property damages, medical expenses, or pain and suffering.
We're Florida's top litigation team with over 75 years of combined experience
What Damages Can Be Claimed Following a Tailgating Car Accident in Venice, Florida?
A car accident caused by tailgating by other cars may result in a variety of damages. It is essential to be aware of which damages you can claim when filing for compensation. In general, damages can be split into two types: economic and non-economic damages.
Economic Damages
Economic damages may include any financial loss. Here is the list of the most common damages of this type you may be entitled to:
Medical Expenses
This category includes all medical bills for your treatment, hospitalization, prescriptions, physiotherapy or rehabilitation, and transportation costs. If your injuries were severe, the treatment might last for a long time, and the medical bills can be high. Reasonable compensation will cover all those costs.
Property Damage
In the case of tailgating car accidents, the most common damages occur to your vehicle's rear end. Your car may need to be repaired or often replaced with a new one, and your compensation should cover these costs. When the accident happened, you probably had some valuable items inside your vehicles, such as a mobile phone or a laptop. If any pieces of your property have been damaged, it is your right to receive compensation for their cost.
Lost Wages
Serious injuries may require time off work, and it may be essential for your recovery and ongoing treatment. During this time, you could be subject to loss of income. If the personal injury you suffered is an effect of the accident, you are fully entitled to claim. You can also claim for loss of earning potential if you are unable to continue with the same type of work.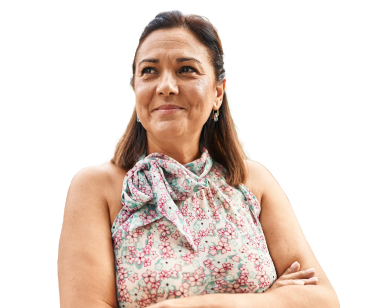 From the initial call to updates on your case status, we are here to get you answers.
Non-Economic Damages
The non-economic damages, also known as general damages, are health-related and may include the following:
Pain and Suffering
This is a broad term that covers the physical and mental pain that is experienced after an accident. It includes personal injuries, depression, anxiety, decreased quality of life, and inability to fulfill your personal responsibilities after the accident. Proving the value is challenging. That is why you can benefit from the assistance of skilled and experienced accident lawyers.
Wrongful Death
When distracted driving resulted in a rear-end collision, it may result in the wrongful death of your loved one. This is an extremely painful loss, but you do not have to worry about the financial repercussions, such as the funeral costs. The state of Florida took care of this in Florida Statute 768.21, which allows family members of accident victims to claim this type of expense.
If you suffer due to personal injury or other damage caused by a car accident, you deserve fair compensation. If you are not sure what kind of damages can be claimed in your case, contact accident attorneys immediately for a free consultation.
Why Do I Need a Help From a Personal Injury Lawyer?
If you are a crash victim, you will be looking for fair repayment for your injuries and other damages. For this reason, you should ask for legal assistance from an experienced accident lawyer who can fight for maximum compensation in your case. They will negotiate with the other driver's insurance company and fight for the best outcomes for your case.
You should be aware that insurance companies do not have your best interests at heart. They have a team of attorneys who will do everything to invalid your claim and pay you the smallest amount possible. That is why before you talk to your insurance company representative, you should contact the personal injury lawyer who will advise you on what to say. That is why we keep our lines open 24/7 so that we can give you the advice you nee3d when you need it. Keep your conversation brief and stick to the plan outlined by your lawyer. Call us today for a free case evaluation.
Contact The Law Place in Venice, Sarasota, FL.
If you are a victim of a car crash due to a reckless driver tailgating your car, schedule a free consultation with one of our accident attorneys. They will help you file a claim for your injuries. Being affected by a car accident is a stressful incident in your life. We understand that you need time for physical and mental recovery, so we offer to take over some of the burdens by handling some of your case's legal aspects.
Our law firm has more than 75 years of collected experience with tailgating cases, reckless driving, and other practice areas related to car, truck, and other road accidents in Florida. When you decide to hire us, you can be assured that your case is in competent hands.
Our office is always open for our clients, who can call us whenever they need help from our lawyers. Call The Law Place today at (941) 444-4444 and ask for a free consultation with a personal injury attorney.