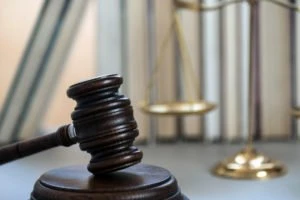 Sarasota, FL, is one of the gems of the gulf coast, offering both tourists and residents an eclectic mix of fine dining, culture, pristine beaches, restaurants, hotels, and shopping opportunities. However, property owners in Sarasota look to keep their maintenance costs low, sometimes at the expense of safety.
Premises liability is a legal concept that plays a factor in some personal injury cases. Premises liability comes into play when the injury was the result of an unsafe condition on someone's property. Business and property owners owe everyone around them a duty of care to keep their premises safe for people of all abilities.
However, just because you were injured on someone's property does not automatically warrant a Sarasota premises liability lawsuit. Premises liability is based on negligence, and in order to win a case, you need to prove that the property owner was negligent in regard to ownership or maintenance.
In order to prove that someone else's property was unsafe and that this led to your injuries in Sarasota, you need help from a premises liability lawyer. At The Law Place, our premises liability attorneys have the combined experience of over 75 years dealing with personal injury cases in Florida.
Our law firm will fight by you every step of the way so that you can focus on your recovery. Our phone lines are always open, so contact us today on 941-444-4444 to arrange a free consultation in Sarasota, FL.
Types of Premises Liability Cases in Sarasota, Florida
Many types of personal injury cases fall under the category of premises liability when they occur on someone else's property, and can, therefore, benefit from the help of skilled premises liability lawyers such as those found at the law place.
Slip and fall cases.
Swimming pool accidents.
Amusement park accidents.
Defective conditions on the premises.
Toxic fumes or chemicals.
Elevator and escalator accidents.
Dog bites.
Inadequate maintenance of the premises.
Fires.
Inadequate building security leading to injury or assault.
Water leaks or flooding.
Our team of dedicated attorneys fight and win for Floridians.
Conditions for a Valid Premises Liability Claim in Sarasota, FL
In order to have a valid premises liability claim in Sarasota, FL, you or your attorney will need to prove that the property owner was somehow responsible for your injuries. For them to be liable, their negligent actions or inactions must have caused the hazard. Additionally, the owner must have known the hazard existed or must have had a reasonable time to detect it but did not take rational steps to rectify it or warn people about it.
Premises Liability Negligence Sarasota, FL
In order for your premises liability case to succeed in Sarasota, FL, you need to prove that the owner's negligence caused your injury. The elements necessary for a negligence claim include:
A duty of care was owed by the property owner.
The owner breached their duty of care.
The duty of care caused your injuries.
Your injuries led to damages.
However, there are excepts to this rule. In some cases, the property owner could have strict liability, removing the need for your lawyer to prove negligence. An example would be a dog bite. The owner could have strict liability to keep people safe from their dog, regardless of their attempts to do so.
An experienced Florida premises liability attorney can gather evidence on your behalf to prove a valid premises liability case.
We're Florida's top litigation team with over 75 years of combined experience
What Is Duty of Care?
Duty of care means that individuals have a legal obligation to reasonably ensure the well-being and safety of others. Businesses and homeowners have a duty to ensure their properties are free of hazards or defects that could pose a threat to visitors. If someone else failed to take reasonable steps to keep you safe, then they could be found liable for damages.
According to Florida law, visitors in Sarasota are grouped into three categories:
Trespassers – People who enter a property illegally, or without consent of the property owner. The owner cannot be held responsible for injuries sustained by a trespasser.
Licensees – People who enter the property with the owner's consent, such as houseguests, for their own purposes. If the homeowner knows of a hazard and does not warn the visitor, they can be held liable for any injury that results.
Invitees – People who have been invited into a property to do business. For example, a customer at a restaurant or someone coming in to do maintenance. The owner has a duty to keep their premises safe for invitees and do what they can to prevent injuries.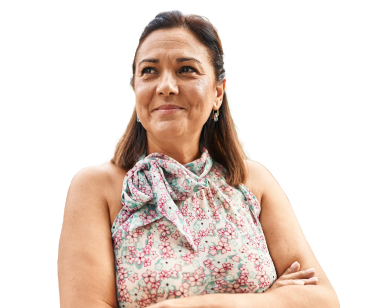 From the initial call to updates on your case status, we are here to get you answers.
What Can I Receive in Compensation for a Premises Liability Claim in Sarasota?
In order to receive compensation for a premises liability claim in Sarasota, FL, it is a good idea to get help from a law firm, such as the law place. Your lawyer will have a wealth of experience in personal injury cases like yours and will fight for maximum compensation. Your compensation could cover things such as:
Past and future lost wages.
The cost of past and future medical care.
Compensation for damage to property.
Why You Need Help From a Strict Liability Lawyer
If you have been injured on someone's property in Florida, then you should seek help from an experienced personal injury lawyer as soon as possible. It is important to seek help quickly so that evidence can be preserved, and communications can be sent to preserve your right to compensation.
Furthermore, you need a lawyer to evaluate your case, determine its worth, and identify what kinds of compensation you should fight for. Your lawyer will look to prove that what happened to you happened as a result of negligence.
Without an attorney from a reputable law firm by your side, you may end up with insufficient compensation. If you are unfamiliar with the complexities of Florida law, then it could be difficult for you to fight for what you deserve.
At The Law Place, we have long been handling premises liability cases, and we know how to fight for the best results. We understand how being injured can seriously affect your life, and we want you to be able to focus on your recovery while we give your case the time and dedication it deserves. Call us now on 941-444-4444 for a free, no-obligation consultation.