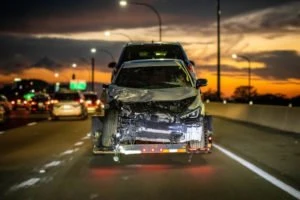 A common driving practice that causes accidents in Venice, FL., is unsafe lane changes when cars are driving on the roads of Florida. According to the Florida Department of Highway Safety and Motor Vehicles (FHSMV), over 13,000 car accidents here in Florida were due to unsafe lane changes. With all car accidents, there are various consequences that result in minor injuries, and in the worst circumstances, they can lead to death.
When an unsafe lane change occurs, it means a driver has moved from one lane to another without making any of the correct checks prior. As a result, the car may crash into another car that is in the same lane or moving lanes. Some examples of when unsafe lane changes are made include:
When a driver doesn't use their indicators in their auto vehicle before making the maneuver.
When two cars maneuver into the middle lane simultaneously.
When a driver doesn't use their mirrors to check their blind spot.
When a driver is intersected and then maneuvers as another vehicle is about to pass them.
When a driver leaves a parking space and doesn't check for any oncoming traffic before moving into the next lane, resulting in a collision with another vehicle.
When another driver recklessly moves onto the highway and then collides into the side of another car.
Whatever the circumstances, if an unsafe lane change is made, this can potentially result in a car accident and could leave any victim involved with injuries. If you have found yourself involved in an accident where a car has made an unsafe lane change resulting in a crash, then you may be able to file a claim against them. A Venice lawyer will be able to guide you through this legal process and ensure that the other driver at fault is held accountable for their mistake.
Here at The Law Place, we have over 75 years of experience when dealing with cases in Florida, including cases where improper lane changes have been made. If you are uncertain whether you have a valid claim or not, feel free to contact our law firm today to book a free consultation and determine whether you may be able to receive compensation through a personal injury claim.
Contact us on (941) 444-4444, where our lines are open 24 hours a day, seven days a week. We are waiting for your call.
What Is the Florida Comparative Fault Law?
In Florida, there is a comparative fault law, as described under Florida Statute 768.81. This means that both parties involved in the car accident could be partially to blame, resulting in both parties being assigned a percentage of liability. However, even if you are partially to blame for the accident, you may still be entitled to compensation, as long as you are less than 50% at fault. Call today to find out more.
This can be very complex if you make the decision to deal with your claim by yourself. However, if you have a trusted and knowledgeable lawyer on your side, this will the process a lot easier. If you need legal help, then contact an accident lawyer at The Law Place today, and we will guide you through the legal process to make sure you get the best outcome possible for your case.
Our team of dedicated attorneys fight and win for Floridians.
What Are Some Reasons Why a Driver Makes an Unsafe Lane Change?
The most common reason for a driver making an unsafe lane change is due to their reckless driving. However, there are many other reasons why this could happen. These include:
Driver's poor judgment – At the time, the driver may have thought it was safe to pass into the next lane. However, an oncoming vehicle may have been traveling at a faster speed than presumed, which then results in a collision.
Preoccupied driving – At the time, the driver may have been preoccupied with something else, such as using their phone, a satnav, the radio, eating, drinking, smoking, or even talking to another passenger in the car.
Driving under the influence – Some drivers may make the mistake of driving under the influence of either alcohol or drugs. This will reduce the driver's ability to make decisions.
Poor visibility –If the driver fails to turn their headlights on when driving at night, then they will have poor visibility. Weather can also affect visibility.
Erratic driving –If a driver suddenly changes their speed, then this can result in unpredictable circumstances.
Whatever the reason is behind the cause of the car accident, there can still be long-lasting effects. Whoever's fault it is, you may still be entitled to some sort of financial compensation. If you want to see if you have a viable claim, contact The Law Place personal injury lawyers today.
Our law firm knows that there will be no amount of money that will be able to take away any of the pain and suffering you experienced after the car accident. However, we can hopefully help you move forward with some sort of justice. Call us at The Law Place today, where you will be offered a free consultation.
What Are Some Common Injuries Sustained From Unsafe Lane Changes in Venice, FL?
In any type of car accident, there can be many types of minor injuries obtained. There may even more severe and potentially life-threatening injuries. Here are some potential injuries that could be the result of a car accident. These include:
Paralysis, caused by a spine or back injury.
Whiplash, leading to neck pain and discomfort.
Trauma to the head.
Internal injuries can lead to either organ failure or internal bleeding.
Loss of a limb.
Broken bones.
Strains and ligament tears.
In the most severe cases, death.
There may be times where a victim suffers from mental trauma instead of or as well as a physical injury, which could leave them emotionally unstable.
This is why it is vital you seek legal representation if you have suffered in any way due to the reckless actions of someone else in a car accident. Do not hesitate to call us here at The Law Place today, where you will get a free consultation with one of our experienced personal injury lawyers.
We're Florida's top litigation team with over 75 years of combined experience
How Can You Avoid Unsafe Lane Changes in Venice, FL?
If you find yourself about to make a reckless decision and you make an unsafe lane change, just be aware this could result in a car accident, and you could potentially be putting others a risk. To avoid this happening, it is vital that you and other drivers on the roads of Florida learn how to make safe lane changes so that accidents can be avoided. To make a safe lane change, there are some top tips that you should follow. These include:
Check mirrors and blind spots – If you are about to attempt a lane change, then you need to make sure you have checked your mirrors, and most importantly, your blind spots. Through this, you will be able to decide if it's safe when making a maneuver to the next lane.
Pass on the left – If you need to overtake a vehicle, then you need to make sure you do this safely, and if you want to pass a vehicle to do it on the left of the car. After you have overtaken the vehicle, you will need to check your rear-view mirror so you can ensure there is a safe distance between you and the other vehicle.
Speed – When driving a car safely, it is vital you maintain a constant and consistent speed. If you suddenly start changing the speed of your car, this will reduce your reaction time if you need to make any unexpected changes on the road.
Avoid stopping – Do not stop on the highway unless it is completely necessary.
Move into empty lanes – Only move into empty lanes once you have made all your necessary checks and the lane is deemed safe.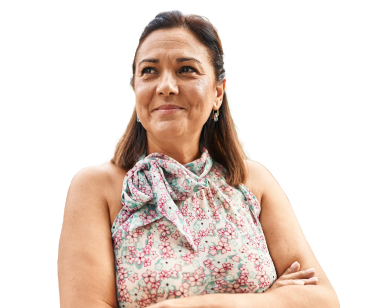 From the initial call to updates on your case status, we are here to get you answers.
Contact The Law Place in Venice, FL., Today!
If you or a loved one has been involved in a car accident that involved an unsafe lane change in Venice, FL., then you may be entitled to some well-deserved compensation. If this is you, then contact The Law Place today, where a personal accident lawyer is waiting for your call. From there, they will help you determine whether you have a valid case and will guide you through the legal process to get the outcome, justice, and compensation you deserve.
Contact us on (941) 444-4444, where our lines are open 24/7.