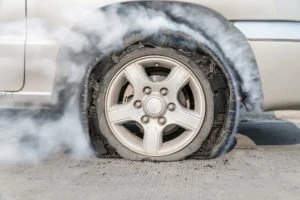 A tire blowout can seem like a relatively minor part of vehicle maintenance to deal with. However, when a large truck has a tire blowout, it can bring significant danger to the roads. Tire blowouts are a risk factor that can cause multiple accidents to take place, especially when larger vehicles are involved, as they often affect a greater area of the road. Injury lawyers at The Law Place have seen many cases where tire blowouts have been identified as being the root cause of truck accidents in Port Charlotte and across Florida.
When it comes to making a personal injury claim for an accident involving an issue with a defective tire, there are many risks that will need to be assessed. There are also factors to consider for the legal process, as well as insurance company protocol to be followed. We can give an overview of these points and help you to move forward with your case.
If you would like more detailed information that is specific to your case, you can speak to a personal injury lawyer about your accident today. You will have the opportunity to ask questions about your experience and find out what options may be available to you. Simply call (941) 444-4444 to schedule your free consultation. Phone lines are open 24 hours to offer legal support at the time you need it most.
Typical Causes of Tire Blowout Accidents in Port Charlotte
It is important to regularly check tire pressure and tread to ensure vehicle safety. In particular, when making long-distance journeys and driving in a hot climate, tires are under more pressure. Whilst the warmth of the sunshine state of Florida is something that residents and tourists alike enjoy, it does have an impact on the quality and safety of tires. This means they are more likely to wear down quicker and need to be checked more frequently than they would in cooler locations. The Florida Department of Highway Safety and Motor Vehicles recommends the following measures to avoid tire blowouts.
Ensure tire size and type is accurate for your vehicle.
Check tire air pressure is as per the recommended levels for your car.
Maintain safe levels of tire tread (these are the grooves in tires).
Confirm tire rotation and alignment with your mechanic when getting a service.
Do weekly checks for damage such as cracks, cuts, or bulges.
Avoid overloading the car with passengers (limits can be found in your car manual).
Check the condition of your spare tire every month.
Don't drive a car with tires over 6 months old.
You can read more about the care that should be taken to avoid driving with a defective tire in the full guide here. It is also helpful to cross-reference these general tips with tire information specific to your vehicle, which can be found in your car manual. Careful car maintenance brings peace of mind and helps to avoid scenarios that could lead to an accident. These include tires becoming overheated, having incorrect pressure levels, or otherwise risking wear and tear taking, which reduces tire safety. Personal injury lawyers at The Law Place have also known cases where defective tires have been found to be at fault when provided by a car parts supplier. There are also cases where driving on lower quality, uneven roads, or off-roading has contributed to a tire blowout.
Understanding the exact conditions of your case is something that accident attorneys at The Law Place are experienced in supporting victims with. Our legal team at The Law Place has over 75 years combined experience in handling personal injury claims in Port Charlotte and across Florida. Our lawyers will work with you to understand exactly what happened and determine what evidence may be required to support this. Our legal team at The Law Place are focused on presenting the best possible case for clients to be able to claim any compensation they may be due after an accident.
Our team of dedicated attorneys fight and win for Floridians.
Establishing Blame, or Liability, in Defective Tire Accidents
The legal term for identifying the party to blame for an accident is that a person, or business, was held liable for the accident. Whilst liability is a straightforward concept to understand, the process for determining who may be liable can often be complex. The first step is to establish why the tire blowout happened, specifically whether it was as a result of negligence, either on the part of the driver or the mechanic who put the tire in the car. Attorneys at The Law Place will generally look to evaluate the liability of the car owner, the mechanic who installed the tires, and the tire manufacturer in car accidents.
When it comes to a truck accident involving a defective tire, there are more potential implications for liability because of the increased number of parties with responsibility for the vehicle. Liability can potentially be assigned over a range of parties such as the individuals involved, trucking companies, and even government bodies. An initial checklist to consider for liability in a defective tire truck accident can cover:
The driver of the truck.
The manufacturer of the truck.
Tire manufacturers used by the truck.
The company commissioning or approving an over-capacity load to be transported by the truck.
A third-party driver.
The government body in charge of managing road surfaces and signals for safety.
The list above offers a starting point for evaluating liability and how this may apply in an auto accident. Depending on the circumstances of the crash, there may be more potentially liable parties for your accidents involving blown-out tires.
This is a summary of some of the challenges involved in assigning liability for an auto accident case. A specialist personal injury lawyer from The Law Place can help with investigating the details specific to your case. The team of attorneys from The Law Place are experienced in car accident cases on the roads of Port Charlotte and across Florida. We use our legal knowledge to thoroughly understand all of the factors involved in car accidents in order to present the strongest case possible. If you'd like to find out how a personal injury attorney from The Law Place could help support your case, you can book a free consultation and take the next step on your journey to justice.
How Could an Attorney Help With an Investigation Into Defective Tires?
If you decide to progress your case with The Law Place, you will be assigned a dedicated attorney who will be your point of contact and will work with you to determine the details of what happened in the car or truck accident. They will examine your case, drawing on their knowledge of injury law, as well as working with other legal specialists from our law firm to check and validate that your case is as strong as possible.
Our lawyers draw on their detailed understanding of insurance company processes, timings, and other legal requirements. You can have peace of mind that your compensation claim will be prepared in the most effective way to give you the optimal chance of receiving the maximum payout you may be entitled to. If this sounds like something you would like to find out more about, why not arrange a free consultation with an attorney from The Law Place today?
We're Florida's top litigation team with over 75 years of combined experience
How Much Does Working With a Truck Accident Attorney Cost?
At The Law Place, the injury lawyers in our law firm work on what is known as a contingency basis, which is also referred to as 'no win, no fee.' This means that your case will not accrue any legal charges upfront; these will only be determined once there has been a verdict on your tire defect claim case. The fee for the legal services from your personal injury attorney will simply be deducted from the final settlement you receive as compensation. In the event that your case is not successful in court, you can rest assured that you will not be charged for any of the legal services you have received.
Whether we are fighting in a car or truck accident on your behalf, you can trust the way our legal services are offered, as our law firm is monitored by an industry body called the State Bar Association. We encourage reading their reviews and guidelines to understand more about how this work is governed in order to feel comfortable with your choice of law firm representation. In sharing the standards that we adhere to when handling car accident cases involving defective tires and other issues, our law firm aims to offer transparency and peace of mind to all clients.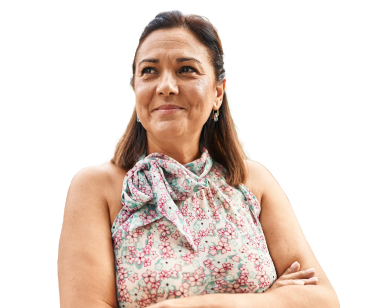 From the initial call to updates on your case status, we are here to get you answers.
Schedule Your Free Consultation With The Law Place Today
If you or a family member have been involved in an auto accident where another car or truck might have had a defective tire or tires, you may be entitled to compensation. To find out how an accident lawyer from The Law Place may be able to help you, take the first step on your legal journey today and call our law firm to schedule a free consultation with a personal injury lawyer.
Our legal team wants to help victims of car accidents to get the best possible results that they can, especially if they have suffered serious injuries and want justice. By hiring a legal specialist from The Law Place, you can be assured that you will receive legal support from a team of Florida lawyers. We will provide guidance in all stages of the legal process, from making your initial claim until you receive compensation in your final settlement. With over 75 years of combined experience, we understand the impact that car accidents can have on victims and their families. Our team of lawyers works with sensitivity towards victims and their loved ones, partnering with you to offer an informed, efficient, professional service so that we can work through the legal process with care, together.
At The Law Place, we offer a free consultation at a time that suits you. Our telephone lines are open 24 hours a day, 7 days a week, throughout the year. To find out what kind of legal support and compensation may be available for you, phone us on (941) 444-4444 today.