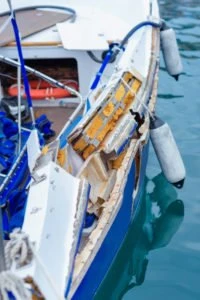 Florida is one of the most well-known boating locations in the country, with some of the most beautiful boating spots in the United States. In fact, over 1 million boats and jet skis are registered statewide. However, with its popularity come certain risks. With this in mind, it should come as no surprise that there are thousands of boat accidents every year in the State of Florida.
If you or a loved one have suffered as a result of a boat accident that wasn't your fault, you could be facing serious injuries or perhaps even the death of someone you know. In this case, it can be difficult to know where to turn in order to understand your rights and work out what compensation you might be entitled to according to Florida law.
Here at The Law Place, we have some of the top boating accident and personal injury lawyers in North Port. With a number of specialist practice areas and a dedicated team of professionals, we're helping victims of boating and watercraft accidents all over Florida.
Contact us today for a free consultation and case evaluation with one of our boating accident lawyers in North Port. Somebody in our team will be waiting to take your call 24 hours a day, 7 days a week. Call today on (941) 444-4444.
Why do Boating Accidents Happen in North Port, Florida?
A boating accident could involve any watercraft on a body of water, including commercial vessels, canoes, jet skis, and more. According to a report by the Florida Fish and Wildlife Conservation Commission, in 2019, there were nearly 1,000 boating accidents, almost 10% of which resulted in a fatality and half of which resulted in an injury.
There are a number of risk factors to consider when it comes to water incidents, such as:
Alcohol or drugs – Accidents can often be caused by boat operators or passengers that are impaired by alcohol or drugs. According to Florida Statute 327.35, it is against the law to operate a car, motorcycle, or boat whilst under the influence of drugs or alcohol.
Weather – Sudden, unexpected poor weather or failing to check the weather before sailing can have devastating consequences for boat operators as well as others using a waterway. Strong winds and heavy rain can cause accidents due to poor visibility or passengers falling overboard.
Reckless or dangerous boat driving – Florida Statute 327.33 states that it is illegal to operate any vessel in a manner that could endanger people or property. Drivers who disregard this law could be charged with a misdemeanor of the first degree.
Distracted driving – Even the most experienced boat operator can cause an accident if they become momentarily distracted, for example, by talking to other passengers or checking their cell phone.
Lack of experience – Inexperienced boat drivers can cause accidents through improper boat use or even failing to understand posted signage and speed limits.
Driving above the speed limit – One of the most common causes of accidents on the water come from ignoring posted speed limits. Florida's waterways are separated into distinct Boating Regulatory Zones with their own rules about how quickly a boat can drive depending on its size and berth. Drivers must adhere to these or risk the safety of others as well as breaking the law.
Our team of dedicated attorneys fight and win for Floridians.
Florida Law and Personal Injury Law for Boating Accidents
In order to receive compensation from a boating accident, your personal injury lawyer will need to be able to prove that your injuries occurred as a direct result of another party. In a personal injury case caused by a boating incident in Florida, there are a number of parties that could be liable, such as:
The person driving or steering the boat – The person driving or steering a vessel is usually the one at fault for boating accidents. This could be the case if they were driving recklessly, exceeding the speed limit, if they were intoxicated, or if they were distracted.
Other passengers – Other passengers on the boat could be held liable for an accident if they acted dangerously, causing the vessel to crash, or if they were responsible for distracting the driver. In this case, some of the blame for an accident could lie with boat passengers.
Commercial boating companies – Renting watercraft is an incredibly popular pastime in Florida. In fact, nearly half of boating accidents in recent years have been from rented vessels. Usually, these accidents occur due to the fault of the boat operator. However, if a commercial boating company has not given sufficient training to those renting their vessel or if they have provided faulty equipment, they could be held liable.
Manufacturers – Whilst it is rare for manufacturers to be at fault for an incident involving a boat, if it can be proved that commercial boating companies or boat owners were provided with insufficient or malfunctioning equipment, the manufacturer could be partially liable.
The victims themselves – If you've been involved in a boat accident, you could still share a percentage of fault for the incident. This could be the case if you steered into the path of an oncoming boat, if you were distracted, reckless, or if you were speeding.
Proving Negligence in a North Port Boating Accident
If you file a personal injury claim for a boating accident in North Port, Florida, it is the duty of you and your personal injury attorney to prove that your accident occurred as a direct result of someone else's negligence.
A boat operator or a commercial boating company has a duty of care to their passengers when it comes to the safe use of Florida's waterways. Whether the danger was intentional or accidental, if the driver of a boat endangers the lives of passengers and other users of the waterway, they have acted negligently. In this case, your boating accident lawyer can file a negligence claim or lawsuit against the party or parties at fault.
According to Florida Statute 768.81, the State of Florida also enforces a comparative negligence principle. This means that if a negligence claim is taken to court, the total number of agreed damages is divided among the defendant and plaintiff based on their share of fault. This means, for example, that in a case with damages totaling $100,000, if the victim is 20% responsible for the accident, you will only receive 80% of the monetary compensation. If you are found to be more than 50% responsible for an accident, even if you were the injured party and the person filing the negligence lawsuit, you will receive nothing. So, always be sure to seek proper legal help to understand whether or not you have a solid case.
We're Florida's top litigation team with over 75 years of combined experience
What Compensation Could You Receive for Boat Accident Damage?
Similar to a car accident, if you've suffered injuries as a result of a boat accident, Florida law states that you could be entitled to receive monetary compensation for:
Emotional distress, pain, and suffering.
Medical bills.
Lost wages as a result of attending hospital appointments or being unable to work due to injuries.
Property damage in terms of your vessel or your possessions.
Wrongful death.
You'll need to work with one of our experienced accident attorneys in order to prove that your injuries were severe enough to warrant significant compensation. According to Florida Statute 327.353, to meet these criteria, your injury will need to have caused:
Permanent or significant physical disfigurement or injury.
Loss of function to any organ.
Significant risk of death.
Brain damage or impairment.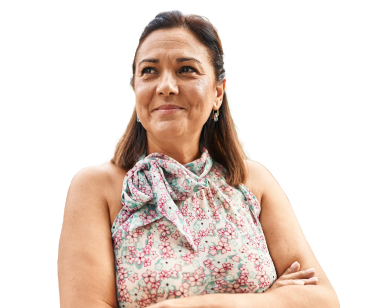 From the initial call to updates on your case status, we are here to get you answers.
What to Do if You're Involved in a Boating Accident in North Port
In North Port, the procedure to follow as a result of an accident on a waterway is similar to the one you should follow in the event of a car accident.
Call 911 – If law enforcement or first responders have not yet arrived at the scene, you should call 911 immediately to report the incident to local law enforcement and the Florida Coast Guard. You should remain at the scene of the crime until after the incident, especially if paramedics are on their way.
Receive medical attention – If you've sustained any injuries after a boating accident, you should receive medical treatment as soon as possible.
Start compiling evidence – Make sure to take photographs of any injuries or damage, as well as keeping a thorough record of any medical expenses. Write detailed notes of what occurred before, during, and after the accident. This information is vital for personal injury lawyers and insurance companies.
Contact a personal injury attorney – As soon as it is safe for you to do so, you should call a qualified lawyer to receive legal help and discuss your case. Make sure to choose an experienced law firm that offers a free consultation, like The Law Place. That way, you can be sure that you're working with the best person for you and your needs.
The Law Place Boating Accidents and Personal Injury Attorneys
Boating incidents can be devastating for victims and their families all over North Port and the State of Florida as a whole. If you've been injured through the negligence of others, it can be hard to know where to turn, and you could be facing expensive medical bills, debilitating injuries, or even property damage.
However, it's important not to suffer in silence. If you or someone you know has sustained an injury as a result of a boat accident, turn to The Law Place, where our dedicated lawyers are defending the rights of clients all around Florida. With over 75 accumulative years of experience, we're committed to helping people receive the compensation they deserve.
In any personal injury case, it's important to contact an accident lawyer as soon as possible. Any evidence, injuries, and evidence can fade over time. So, you should seek legal advice as soon as you are able in order to have the best chance of a favorable case outcome.
So, if you'd like to better understand your rights and work out whether you might be entitled to monetary compensation for your injuries, contact us today. We're offering a free consultation and case evaluation, so you can make sure you're working with the best accident lawyers for you and your case. Call The Law Place today to speak to one of our experienced attorneys on (941) 444-4444. Phone lines are open 24/7.