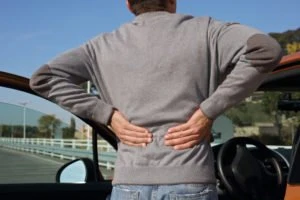 When a driver makes a left turn, it is crucial that they focus on their surroundings and maneuver their vehicle carefully while minding other vehicles on the road. An accident can occur when a driver fails to comply with the rules of the road and makes an unlawful left turn. Some drivers can become impatient while driving and commit driving offenses involving making an improper left turn in order to arrive at their destination faster.
If you or someone you know has been involved in a Fort Myers left turn car accident, you may be able to claim compensation. Each and every driver in Florida owes other road users a duty of care while driving their vehicle. Although most Floridians respect the rules of the roads, some fail to comply with them, which can result in an auto accident. Left-turn accidents can lead to victims sustaining serious injuries, and often people are left with expensive debts, including medical bills to worry about. By hiring a personal injury attorney at The Law Place as your legal representative, you could receive a considerable amount of compensation for your claim. Our team of professionals at our law firm has over 75 years of combined experience in Florida law and is very familiar with personal injury cases. Therefore, we know what to do to get our clients the best compensation available.
Our phone lines are open 24 hours a day, 7 days a week, so we are always ready to pick up the phone. Call The Law Place today at (941) 444-4444 for a free consultation with a personal injury lawyer who can assist you with your case and fight for the compensation you may be owed.
The Law on Making a Left Turn in Fort Myers, FL.
More often than not, the driver making the left turn in a left-turn accident is held liable for the collision. Florida Statute 316.122 states that a driver who is intending to make a left turn must yield the right of way to any vehicle driving in the opposite direction or lawfully passing on the left of a turning vehicle. In other words, drivers traveling in a straight direction normally have the right of way and are not usually liable for a left-turn accident.
Drivers turning right at an intersection are required to turn as close to the right-hand curb as possible, whereas drivers making a left turn must maneuver their vehicle towards the furthest edge of the left-hand lane, which can sometimes prove difficult.
A driver in Florida must obey the commands of a road traffic control device even if it contradicts a rule or regulation given under Florida Statute 316.151. Traffic control devices include traffic signals, street signs, and road markings. Instructions provided by traffic control devices such as these must never be violated under any circumstances, especially when making a left turn. This law not only applies to Fort Myers but also to the State of Florida as a whole. Depending on the seriousness of the traffic offense, disobeying these instructions can lead to the offender receiving large fines and a ticket.
The laws and regulations regarding left turn accidents can sometimes be confusing, and it is likely that you have doubts that you want to clarify and questions that you want to ask. Call The Law Place for more information and guidance about the technicalities and circumstances surrounding your case. With the help and knowledge of an accident attorney, you will feel more confident in moving forward with your claim.
Violating Left Turn Laws in Florida
Statutory traffic laws establish what constitutes a lawful left turn maneuver in Florida. Failing to comply with this law can result in the driver receiving a fine or issued a ticket.
It is important to note that Florida's common law also governs driving regulations in the state. This means that a driver committing a traffic violation can receive penalties under statutory traffic laws as well as common Florida law as per Florida Statute 316. Victims are able to make a claim under both laws so that they can receive considerable compensation in order to cover the costs of an auto accident.
Common Causes of Left Turn Accidents in Fort Myers
Car accidents are all too common in Fort Myers and across Florida. According to Florida Highway Safety and Motor Vehicles, the state had over 400,000 auto accidents occur in 2018 alone, and left-turn collisions made up a considerable amount of these accidents. Common causes of these accidents include:
Distracted driving – If the driver making a left turn does not have their full attention on the road, they may not notice another vehicle that has the right of way. Listening to loud music and using a cell phone while behind the wheel are examples of behavior that could lead to an accident.
Ignoring traffic signals – When a driver ignores traffic signals before making a left turn by running a red light or disregarding a stop sign, they considerably increase the risk of causing an accident.
Misjudging the speed of other vehicles – Some drivers misjudge how fast oncoming traffic may be approaching before maneuvering a left turn. This might give another driver little or no time to react and brake quickly enough to prevent a collision.
No matter the cause of the crash, if you have been involved in a Fort Myers car accident that wasn't your fault, an accident attorney at our law firm will be able to fight so that you are compensated. Car accidents are becoming increasingly more common in the State of Florida, and reckless and incompetent drivers frequently avoid facing the consequences of their negligent driving. Acting quickly and efficiently when dealing with a car accident case is crucial, so call The Law Place as soon as possible for a free consultation with an accident lawyer and get the compensation you deserve.
Determining Liability in a Fort Myers Left Turn Car Accident
Soon after an auto accident in Fort Myers, it is highly recommendable to seek experienced legal representation. The responsibility of car accident lawyers is to establish how the accident occurred, which makes it easier to determine who can be held liable. If a driver demonstrated negligence while making a left-hand turn and breached their duty of care, a personal injury attorney will be able to prove it. Parties other than the driver who may be held liable for your claim include:
Vehicle manufacturer – If it is found that a part of the vehicle involved in the crash was faulty, the vehicle manufacturer could be held partially responsible for the accident.
Employer of the at-fault party – In the case that the individual at fault was working for a company at the time of the accident, the employer could be held responsible. Delivery drivers are often involved in cases such as these as they tend to be in a rush when delivering goods which sometimes leads to negligent or aggressive driving.
Vehicle's owner – In some cases, the operator of the vehicle at the time of the accident was not, in fact, the owner of the vehicle. A vehicle owner has a duty of care to ensure that the driver using their car is a responsible and competent driver. Therefore, the vehicle's owner could be held partially responsible for allowing another driver to use their vehicle.
Mechanic – It could be the case that part of the vehicle involved in the accident failed due to negligence on the part of a mechanic. If a mechanic has failed to repair a faulty part or has caused further damage to a vehicle that was later involved in a crash, they may be liable.
An accident lawyer well-versed in personal injury cases at our law firm will quickly determine who was at fault for your accident and make the legal process as swift and easy as possible for you. Call The Law Place for a free consultation with an accident attorney who will take on your case and fight to get you the compensation that you deserve.
Common Injuries Resulting From a Fort Myers Car Accident
Fort Myers car accidents can lead to devastating injuries for victims. Left-turn accidents can be particularly dangerous as the car with the right of way usually travels at considerable speed before a crash with another vehicle making a left turn. The following list offers the most common injuries following a car accident:
Whiplash.
Cuts, lacerations, and burns.
Broken bones.
Severe bruising.
Traumatic brain injuries.
Concussion.
Seeking legal representation is essential if you have sustained injuries due to a left turn car accident. Some victims are hesitant to file a claim for a car accident if they have sustained little to no injuries. Sustaining a serious injury from an auto accident could lead to a considerable amount of compensation, but you may still be owed money even if you deem your injuries to be minimal. A car accident attorney will review any and all injuries that you may have sustained after the accident and give you an idea of how much compensation you may be entitled to due to them.
Damages an Accident Lawyer Could Help You Recover After a Left Turn Auto Accident
With the help of our car accident attorneys, you may be able to recover damages after your accident. In addition to serious injuries, left turn accidents can leave victims with large debts to worry about. At The Law Place, we can help you claim for all the damages you may be owed so that you won't lose sleep over these costly bills and expenses. Damages that may be able to be recovered include:
Medical bills – past, present, and future medical bills can be recovered if you have received medical care such as surgery, medicine, and physical therapy.
Lost wages – any earnings that you may have lost due to the auto accident may be recovered. A loss of income can cause further financial problems in the future, so it is important to recover lost wages as soon as possible.
Property damage – you may be able to claim compensation for any belongings that were damaged in the accident, including your vehicle and cell phone.
Pain and suffering – following a car accident, victims can experience a loss in quality of life. It may be the case that you have lost your independence due to your injuries, or you may be unable to partake in a hobby or activity that you did before the accident. With the help of an accident lawyer, you could receive compensation for this.
Wrongful death – following a fatal motor vehicle accident, the family of the deceased may have the right to cover funeral expenses as well as lost wages as per Florida Statute 768.21. Wrongful death can be devastating for family members, and you deserve to receive compensation so that you can grieve without having to worry about any financial burdens.
More often than not, victims of motor vehicle accidents trust their insurance companies to give them the compensation that they deserve. However, the main objective of an insurance company is to pay out as little compensation as possible to claimants. Therefore, it is crucial to seek a professional legal representative for your case. Our car accident lawyers ensure that our clients are not taken advantage of by their insurance companies and protect their rights under Florida law.
What to Do After a Left Turn Car Accident in Florida
First and foremost, if you have been injured in a left-turn car accident in Fort Myers, you must seek medical care within 14 days of the accident occurring in order to be covered by personal injury protection (PIP) insurance. Therefore, you must receive medical attention from a medical professional even if you believe your injuries are not serious. We advise our clients to keep hold of medical records and photographic evidence of injuries in order to strengthen their case in the future.
After receiving medical assistance, it is important to notify the relevant authorities of your auto accident. If the accident caused damages of over $500, you must inform the police as soon as possible so that an officer can file an official report which may later be used as evidence. If the accident did not require a police report or investigation, you have up to ten days to file a crash report. You can do this online through the Florida Highway Safety and Motor Vehicles (FHSMV) website. A lawyer at The Law Place can assist you with this if necessary.
In most personal injury cases, it is unnecessary for the claimant to gather evidence from the scene of the car accident, as our personal injury lawyers will do this for you. However, we may ask you to write down or record a video of you explaining what exactly happened during the accident so that our personal injury attorneys have a clear picture of what happened before, during, and after the collision. We also ask clients to provide us with any photographic evidence they may have of injuries and/or damages they have sustained as a result of the accident. Building a strong case for you is the best way to receive a substantial amount of compensation.
When making a claim, it is required by Florida law to first file it through your insurance company. We recommend getting in contact with our law firm before speaking with your insurance provider. We can offer you advice and an idea of what to expect before proceeding with filing a claim with your insurance company.
Contact The Law Place Today
Making an improper left turn can cause significant damages to another vehicle and may cause serious injuries for the driver. Therefore, you have the right to seek compensation for the damages that you have sustained after your Fort Myers car accident. Motor vehicle accidents can also leave victims with large hospital bills, psychological trauma, and a loss of income to worry about. At The Law Place, we strongly believe that no one should have to deal with these burdens alone.
An accident injury lawyer at our law firm can help you claim for the pain and suffering that you have endured as a result of your accident. We will cooperate with the insurance companies involved and lead all negotiations regarding your case with them. However, we won't hesitate to defend your case if they try to challenge its legitimacy.
Our phone lines are open all day every day so you can call us whenever you want. If you have been involved in a Fort Myers car accident, call The Law Place today at (941) 444-4444 to schedule a free consultation with an experienced accident attorney and find out how much compensation you may be entitled to.